Sekai Project, a North American company specialized in distributing translated visual novels announced the English release of the Clannad visual novel through Steam, and requires help, through the means of a crowdfunding campaign. They want to release a translated official English version of the one that was fully voiced in Japanese by members of the anime cast. They need 100,000 USD to get released on Steam, and added a stretch goal of 140,000 USD in order to make a physical release of the game.
The game was highly acclaimed and received two adaptations, Clannad, the main game storyline, following a slightly modified Nagisa route and Clannad ~After Story~ which follows what happens after Nagisa's route.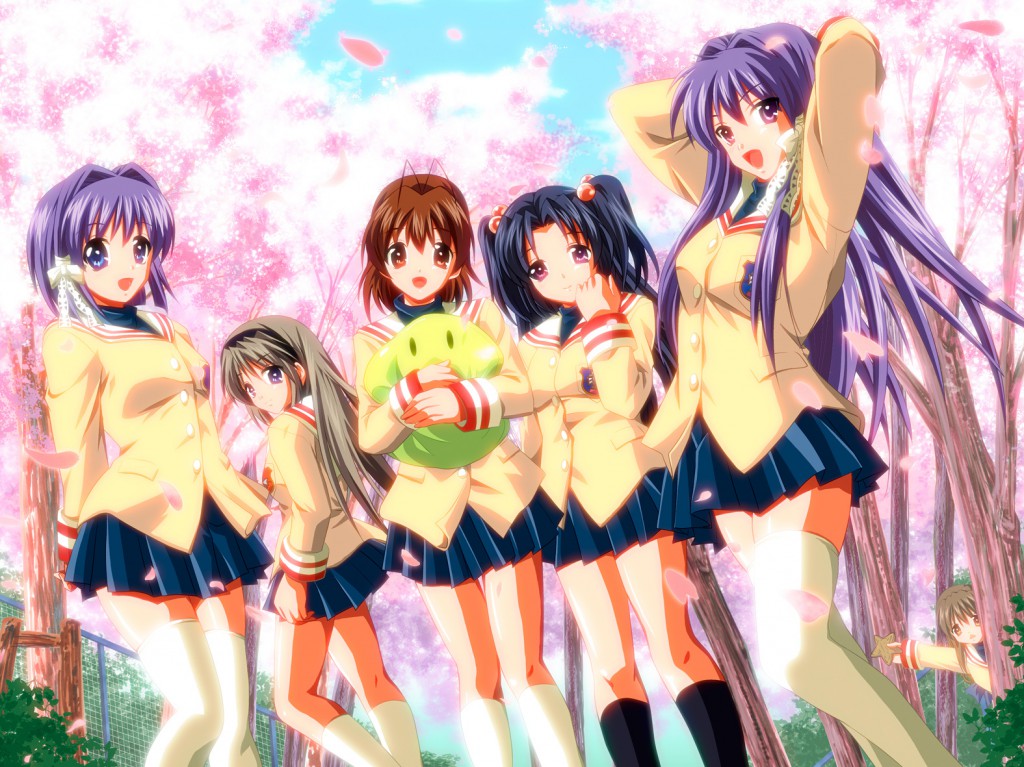 The game is going through its tenth anniversary and will be ported to PSVita, joining the long lining of PS2, PS3, X360 and Android phones/ iPhones.
Key studio are very famous for other franchises alongside Clannad, such as Kanon, Air or Little Busters! each of which received anime adaptions.
It's happening!! pic.twitter.com/rd4OOD5fWQ

— Sekai Project (@sekaiproject) August 24, 2014
Here is a synopsis of the series from Haruhichan:
Okazaki Tomoya is a delinquent who finds life dull and believes he'll never amount to anything. Along with his friend Sunohara, he skips school and plans to waste his high school days away.

One day while walking to school, Tomoya passes a young girl muttering quietly to herself. Without warning she exclaims "Anpan!" (a popular Japanese food) which catches Tomoya's attention. He soon discovers the girl's name is Furukawa Nagisa and that she exclaims things she likes in order to motivate herself. Nagisa claims they are now friends, but Tomoya walks away passing the encounter off as nothing.

However, Tomoya finds he is noticing Nagisa more and more around school. Eventually he concedes and befriends her. Tomoya learns Nagisa has been held back a year due to a severe illness and that her dream is to revive the school's drama club. Claiming he has nothing better to do, he decides to help her achieve this goal along with the help of four other girls.
Source: Sekai Project's Twitter, Prefundia, Haruhichan