Today, KADOKAWA anime have released the second promotional video for the upcoming Kantai Collection: Kan Colle anime, an adaptation of the popular Japanese mobile social card game Kantai Collection. The game and anime follows World War II warships reimagined as moe girls. Kantai Collection: Kan Colle will be premiering in Japan in January next year, during the Winter 2014/2015 anime season. More information on the series will be revealed at a special event on December 27th.
Key Visual: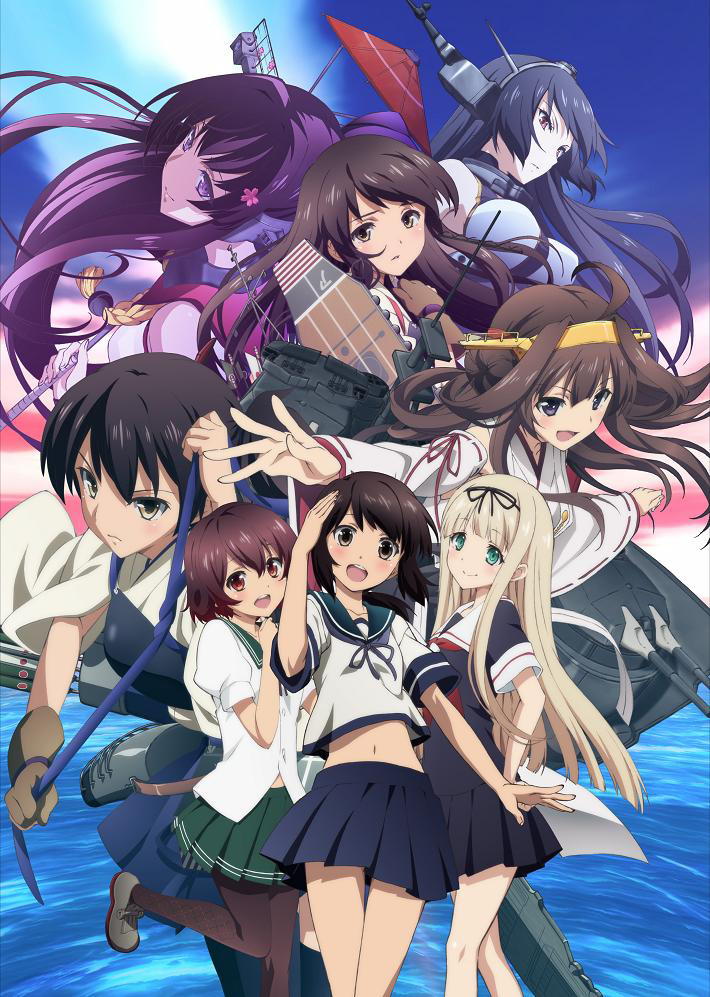 Kantai Collection: Kan Colle is an anime adaptation of the popular online, card browser game Kantai Collection. The game launched in April last year and currently has more than 1.7 million players. The game centers around naval card battles, where naval ships are represented by "Fleet Girls". The battles are automated for the most part, where the main meat of the game being the strategy, card collecting and grinding. The game is very popular, with a slew of merchandising being released after the game's release; from table top games to manga, and light novels to this anime adaptation. A PlayStation Vita title is currently in production.
Kantai Collection: Kan Colle synopsis from Haruhichan:
TV adaptation of the online browser card battle game.