It has been revealed in the 32nd issue of Kodansha's Shuukan Shounen magazine that Yuuji Terajima's (Giant Step) baseball manga, Diamond no Ace, will be continuing on its second part on the magazine's 38th issue on August 19, 2015. The final side story for the manga's first part will also be published next week, July 15, on the 33rd issue.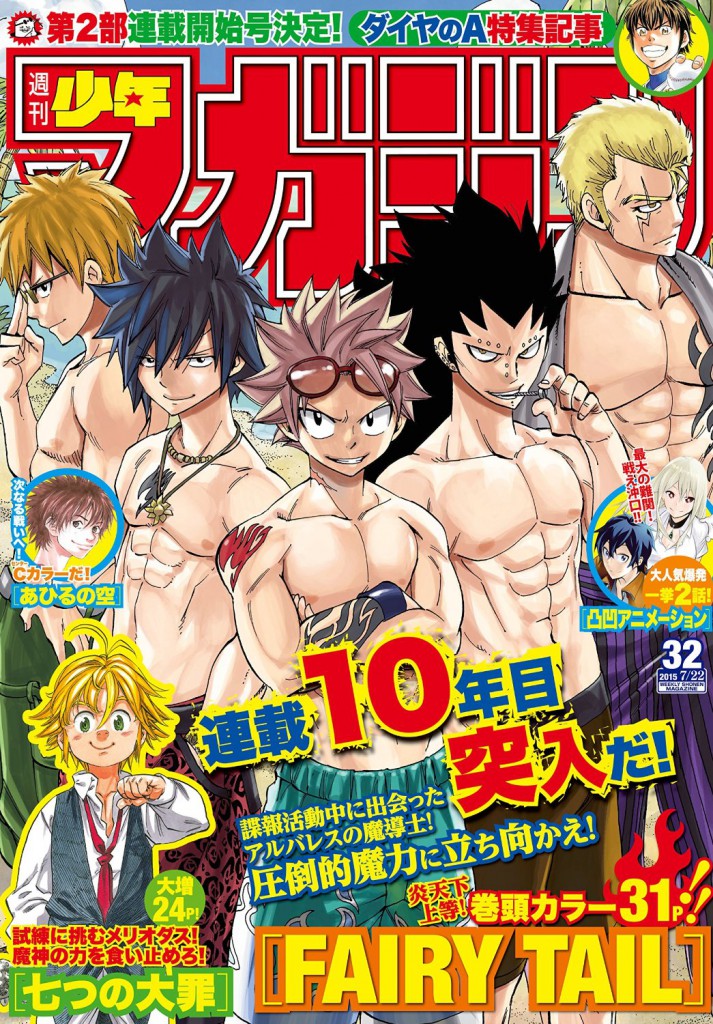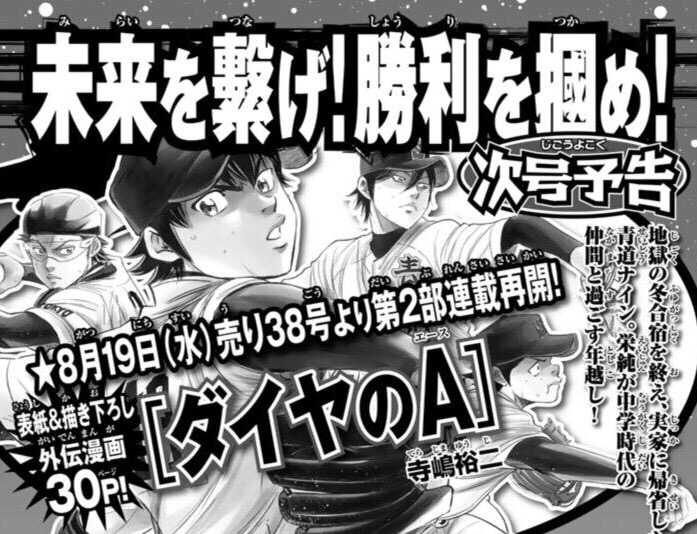 The manga of Diamond no Ace was published on May 17, 2006 and currently has 46 compiled manga volumes. The latest volume was published on March 17, 2015. The 47th volume will be shipped on August 17, 2015.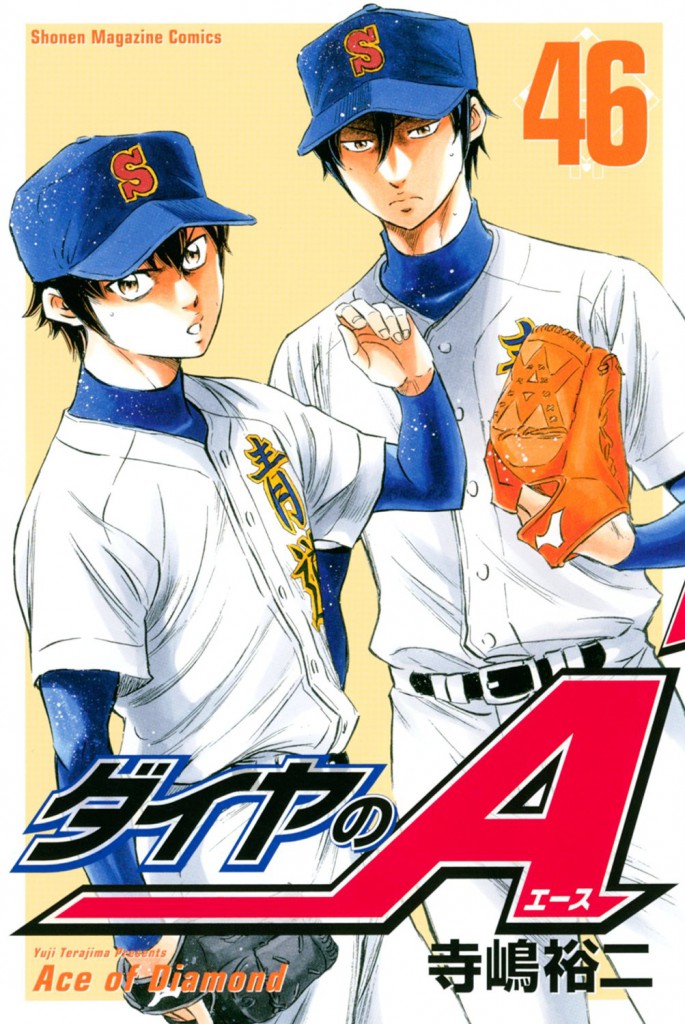 Madhouse and Production I.G. collaborated to produce an anime adaptation that was aired on October 6, 2013. The first season of the anime had 75 episodes and ended on March 29, 2015. It had a second season that is currently airing since April 6, 2015 titled Diamond no Ace: Second Season.
Anime's Second Season Visual: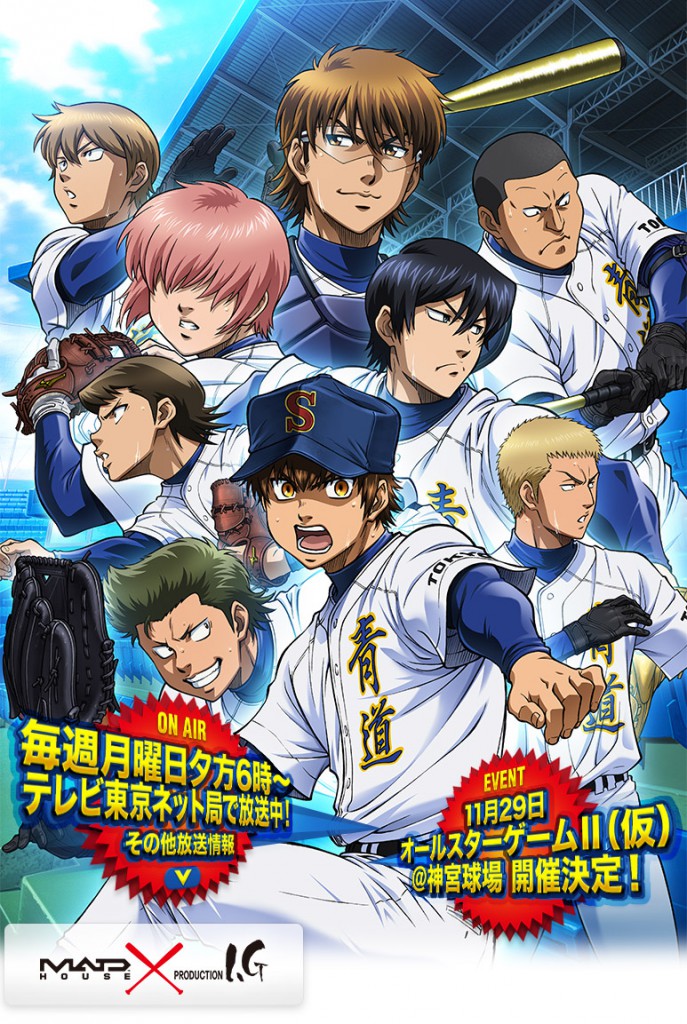 Synopsis of Diamond no Ace manga from Haruhichan:
The story follows Eijun Sawamura, a pitcher who joins an elite school with a brilliant catcher named Kazuya Miyuki. Together with the rest of the team, they strive for Japan's storied Koushien championships through hard work and determination.
Visit the anime's official website here, or their official Twitter account here.
Source – Weibo