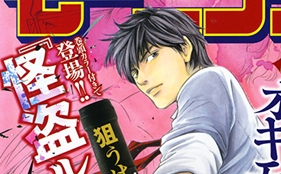 Kodansha's 13th 2015 issue of Weekly Morning Japanese seinen manga magazine published the last chapter of Shin Kibayashi (Bloody Monday, Kindaichi Shounen no Jikenbo) and Shuu Okimoto's (Kami no Shizuku, Psycho Doctor Kai Kyosuke) Kaitou Le Vin (Le Vin, Wine Burglar) manga on Thursday, February 26, 2015.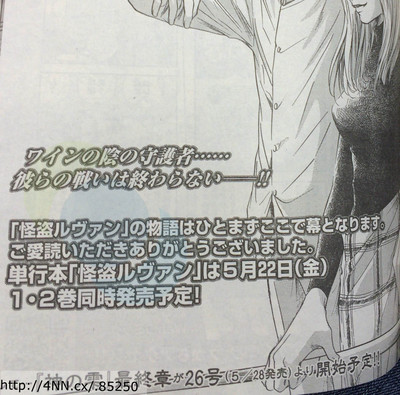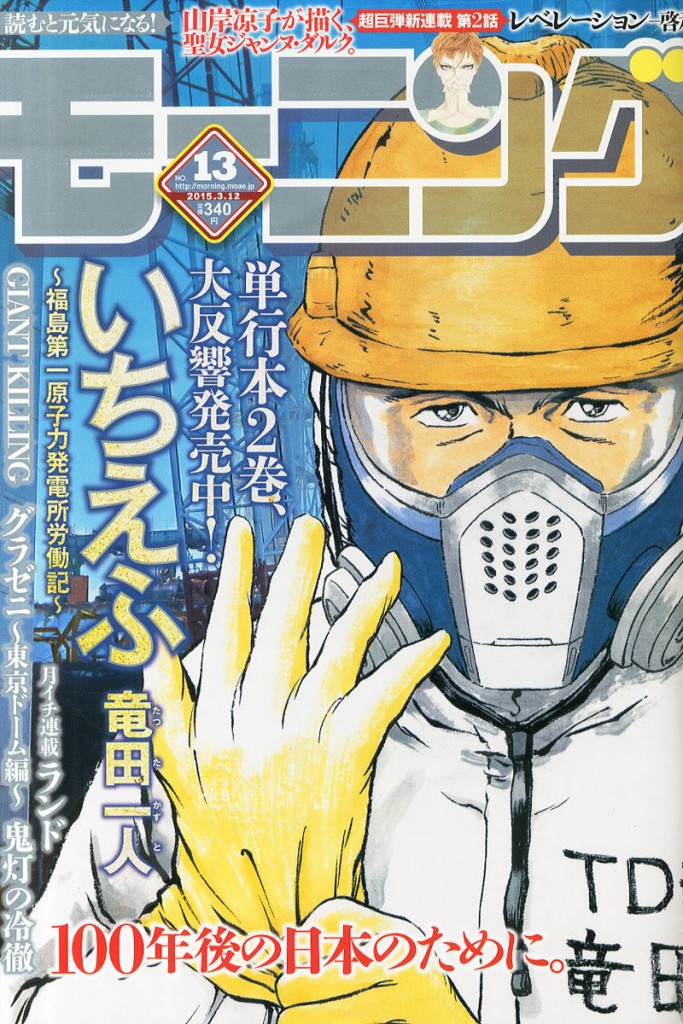 Kaitou Le Vin is an adventure, mystery, drama manga that was published on October 23, 2014 in the magazine's 47th issue. The first and second compiled manga volume is announced to be released in Japan on May 22, 2015.
DeNa's manga magazine app, Manga Box, licensed the manga for English distribution digitally.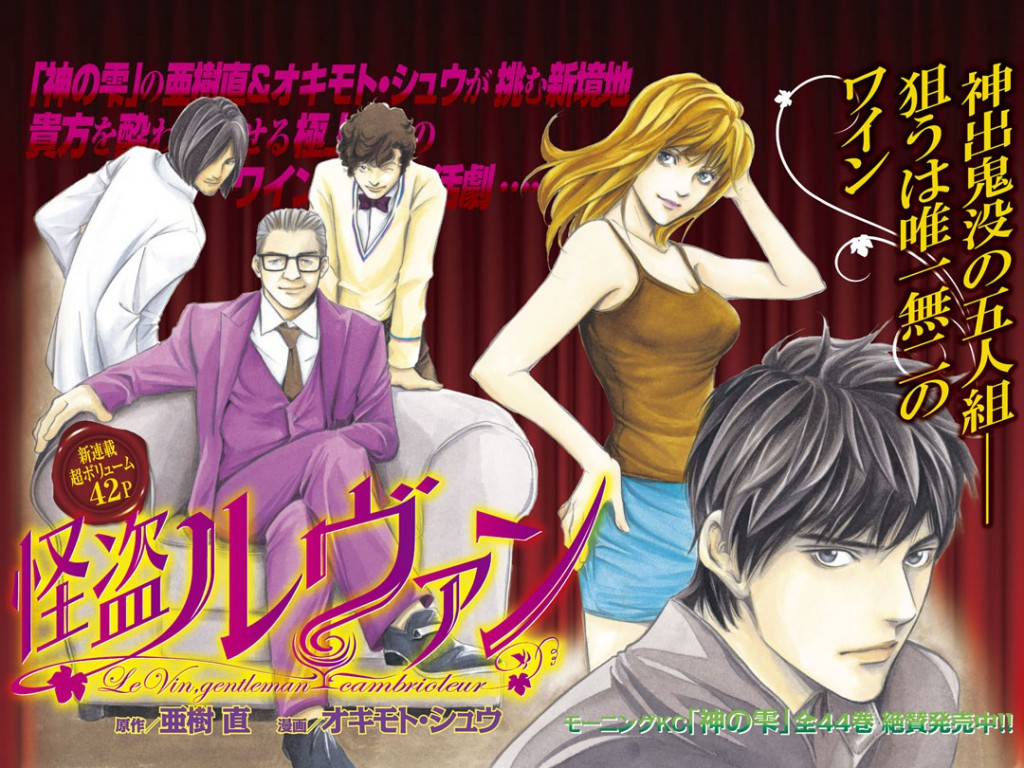 Read Kaitou Le Vin's first few pages in Japanese here.
Synopsis of Kaitou Le Vin from Manga Box:
A five man band of thieves whose specialty is wine travel the world, appearing here and there under the name "Phantom Thief Levain" to save bottles of unparalleled wine from the villains who hoard them! A brand-new action title from Shū Okimoto and Tadashi Agi, creators of the definitive title in wine manga, "The Drops of God."
Source – ANN, Moae Morning News
sevenpocky | Anime and Manga Enthusiast. Slice-of-life and Sports genre fanatic. Shoujo manga lover.
Oh, and I'm short and I love writing manga news.