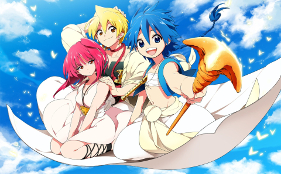 It has been announced in the 43rd issue 2015 of Shogakukan's Weekly Shonen Sundays magazine that Shinobu Ohtaka's fantasy manga Magi: The Laybyrinth of Magic has ended its Kou Empire Arc and the final arc will start in the 48th issue and will be shipped on October 28.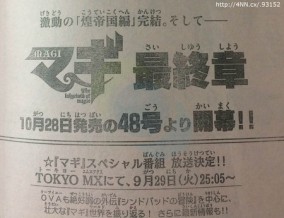 Also in the 43rd issue a special TV program has been announced about Magi that will air on Tokyo MX on September 30 at 1:05 a.m. and discuss the world of Magi centering on the Sinbad no Boken video anime series, also the "latest informations" about the franchise will be discussed.
Here is the first cover of the Manga: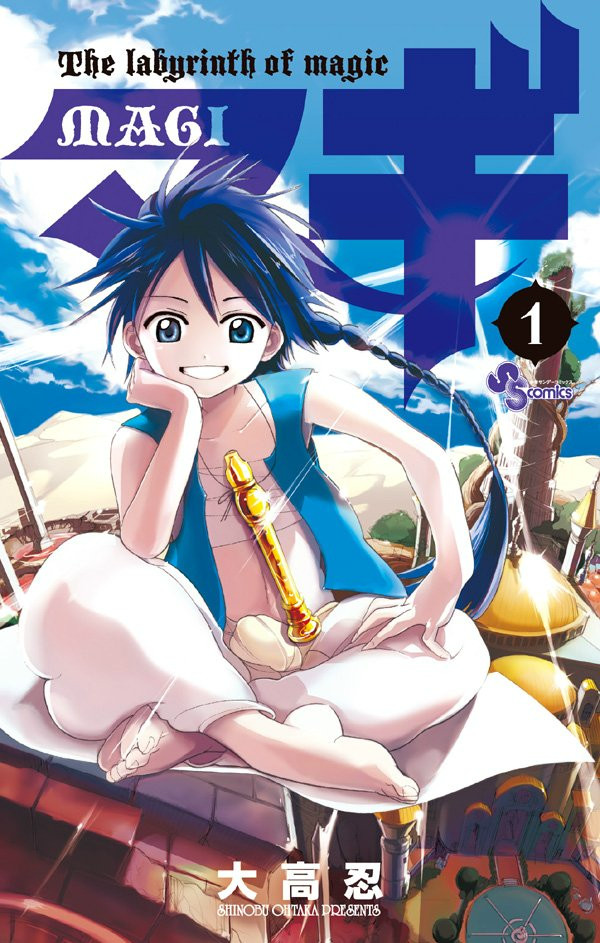 Magi: The Laybrinth of Magic is a Manga series from Shinobu Ohtaka. The Fantasy Manga began in Shogakukan's Weekly Shonen Sunday in June 2009. To date there are 26 volumes released with the 27 volume releasing on October 16. The anime adaption Magi: The Labyrinth of Magic by A-1 Pictures aired in Japan in October 2012 to March 2013 and the second season Magi: The Kingdom of Magic aired from October 2013 to March 2014.
Magi: Laybrinth of Magic synopsis by Haruhichan:
The story follows the travels of a boy named Aladdin around a strange land in which mysterious ruins called dungeons are said to house priceless treasures. Aladdin meets a friend, Alibaba, who strives to conquer a dungeon and obtain its treasures. Through all the meetings and partings he experiences along the way, Aladdin will also learn of his own fate…
Source: ANN
Heyho, I am Lequitas and very new to this, I hope I can get much better at writing!