A new Comiket 88 promotional video has been streamed by Warner Entertainment Japan for the upcoming limited edition Shirobako CD, with solo covers of the various openings and endings of Shirobako by the various voice actresses of the series on Tuesday. Each of the five main charactrers have at least one song, with Juri Kimura (Aoi), Haruka Yoshimura (Emma), and Haruka Chisuga (Shizuka) claiming a second song each, for a total of 8 songs. The CD will sell for 4,000 ($32) yen.
The promo video advertises the upcoming limited edition CD release and the Comiket 88 event which is due to take place on August 14, 15 and 16, 2015.
CD Jacket: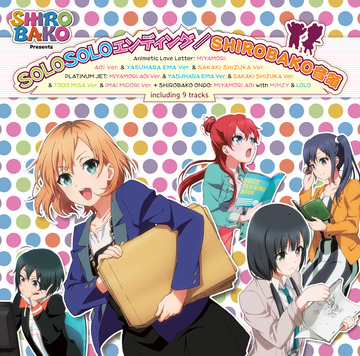 In addition to this, the official products that will be sold at the KADOKAWA booth during the Comiket 88 event have been previewed.
The goods include:
Other products being sold include:
In addition to this, it was revealed in the 6th issue of Anime Style, P.A Works founder, president, and Shirobako's producer Horikawa Kenji was interviewed. During the interview he revealed that there is enough material to work with for a sequel but director Tsutomu Mizushima is currently busy for the next few years with other series. He also mentioned that even producing an OVA would be tough.
Anime visual: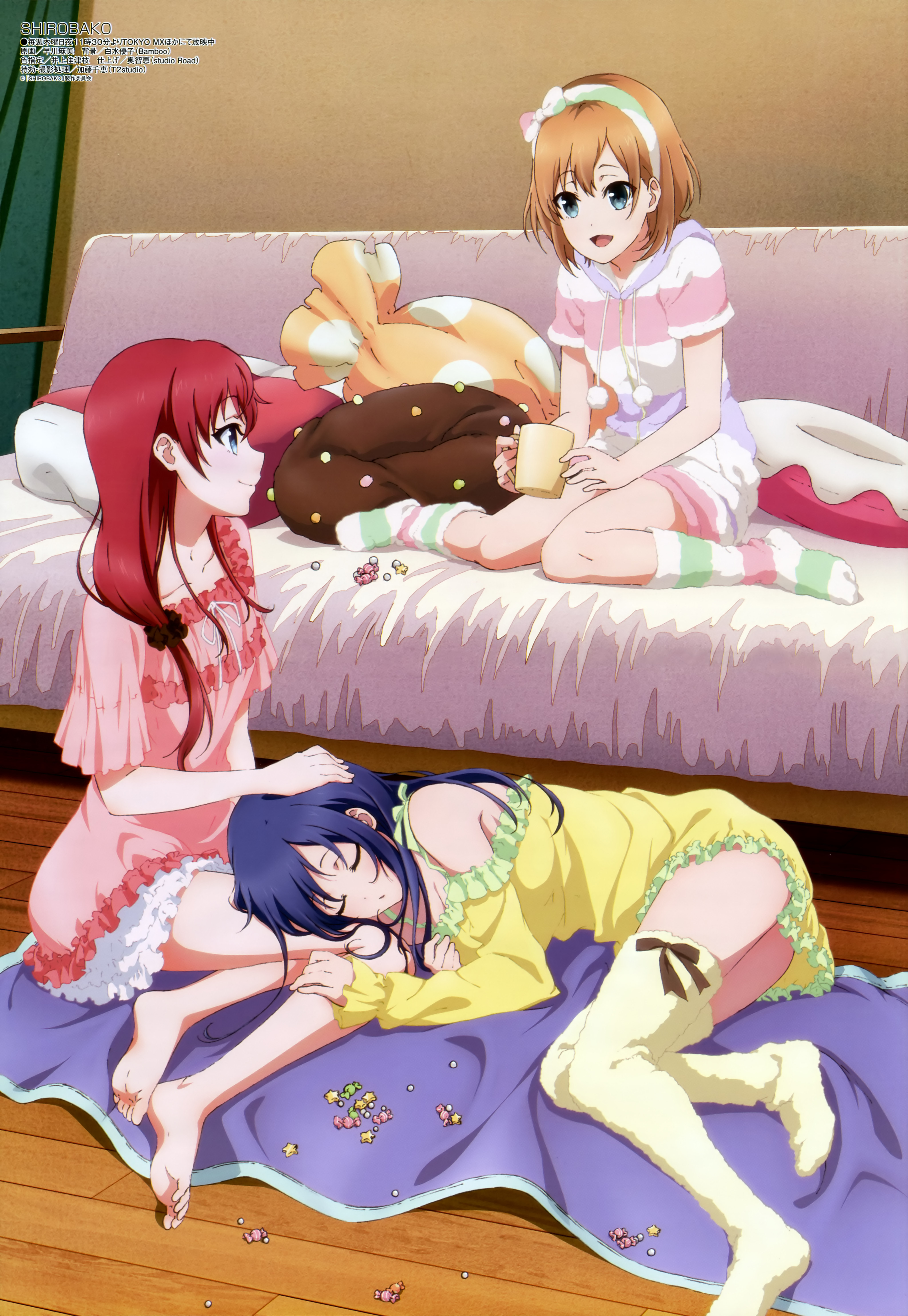 Shirobako is an anime television series produced by Warner Entertainment Japan and studio P.A.Works, which handled the animation. The series was directed by Tsutomu Mizushima and aired in Japan between October 9, 2014 and March 26, 2015. A manga adaptation began serialization in ASCII Media Works's Dengeki Daioh magazine in September 2014, and a novel was published by Shueisha in January 2015.
The title Shirobako refers to videos that are distributed to the production staff members prior to its release. These videos were at a time distributed as VHS tapes enclosed in white boxes and are still referred to as "white boxes" (thus the meaning of shirobako) despite the fact that the white enclosures are no longer in use.
Shirobako sysnopsis from Haruhichan:
Aoi will never forget how she felt the day her high school animation club's labor of love was shown at the cultural festival. The sense of awe and the feeling of accomplishment that came with completing their very first project are exactly what encouraged Aoi and her club mates to enter the animation industry in the first place. But two years later Aoi has graduated, and now that she works as a production assistant for a big-name animation studio, the daunting reality of her job has somewhat diminished her enthusiasm. Despite the long hours and the punishing schedule, Aoi still hopes to fulfill the promise she and her club friends Ema, Shizuka, Misa, and Midori made: to one day reunite and make a real animated feature of their own as professionals!