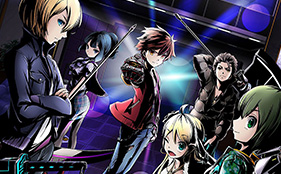 During the recent GungHo Festival 2015 event, Japanese developer and publisher GungHo Online Entertainment have announced with Acquire that their Divine Gate smartphone game will be adapted into a TV anime this upcoming January. The anime's official website also launched and has revealed the first visual, cast, staff, character designs and promotional video.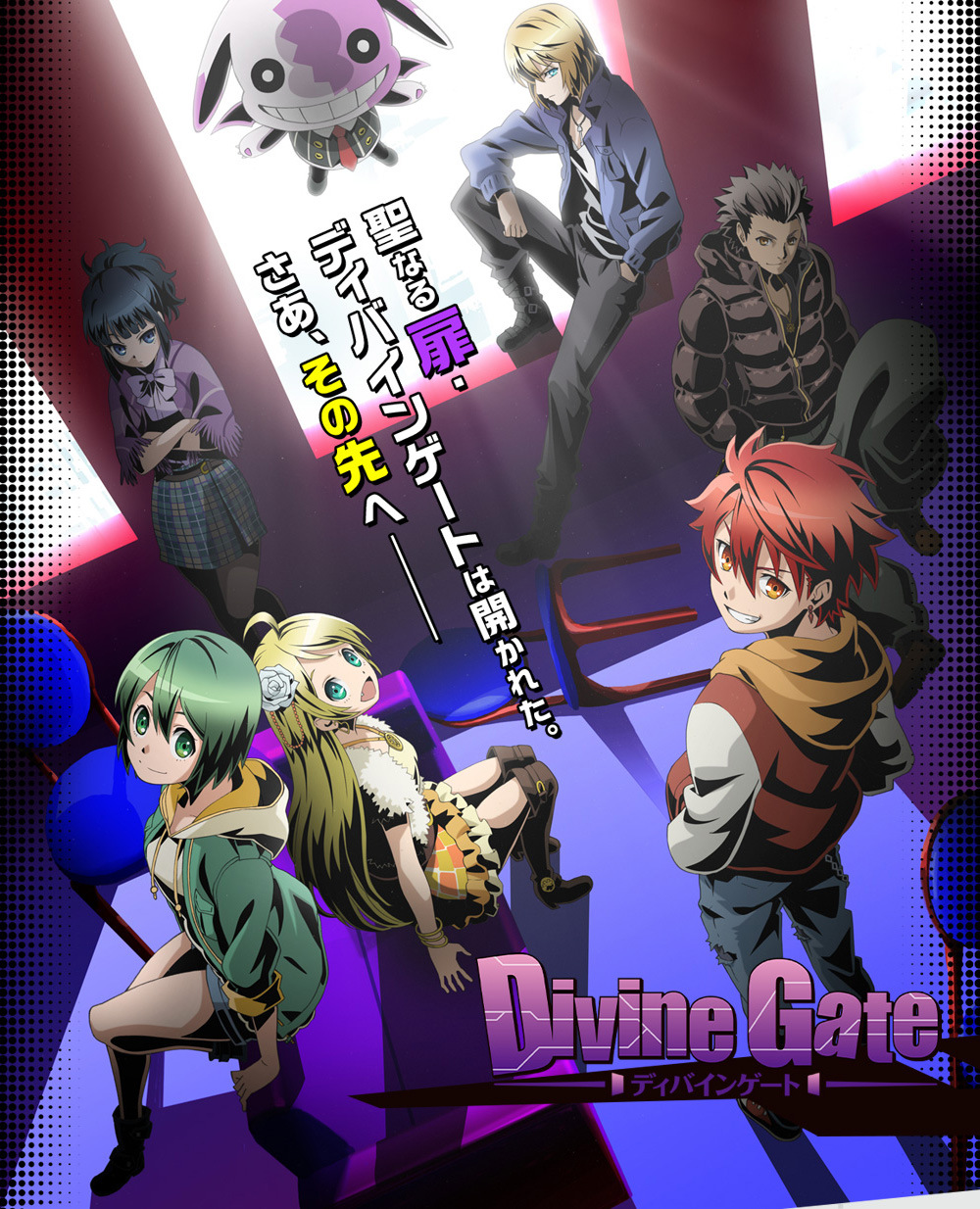 The main cast of the upcoming anime has been revealed. The anime itself will follow the main characters of the game, that includes:
The leading members of the anime's production staff include:
Director: Noriyuki Abe (Bleach, Black Butler: Book of Circus, Yu Yu Hakusho)
Series Composer: Natsuko Takahashi (Ore Monogatari!!, Tokyo Magnitude 8.0, Yuyushiki)
Anime Character Designer: Ichiro Uno (Soredemo Sekai wa Utsukushii, The Last: Naruto The Movie Animation Director)
Music Composer: Takumi Ozawa (Hidan no Aria, Okami Kakushi)
Animation Studio: Studio Pierrot (Bleach, Tokyo Ghoul, Naruto)
The first promotional video for the anime was also released:
Divine Gate is a free to play mobile RPG developed by Acquire and published by GungHo Online Entertainment for iOS and Android devices. The game first launched in September 2003 and has over 4 Million downloads to date. The game itself has had many crossover promotions with various anime, including Steins;Gate, Fairy Tail, and Fate/stay night: Unlimited Blade Works. In the game players choose their units and maneuver around dungeons via panels. Players will battle monsters and bosses also via a panel system.
Here is the synopsis of the series from MAL:
When the Divine Gate opened, the living world, the heavens, and the underworld became connected, ushering an era of chaos where desires and conflict intersect. To restore order, the World Council is formed. As peace is restored, the Divine Gate becomes an urban legend.

In that world, boys and girls deemed fit by the World Council are gathered. They are ones who aim to reach the gate for their personal objectives. Those who reach the gate can remake the world.

What lies beyond the gate? When they reach the door, will the world change? Will it be the past that changes, or will it be the future?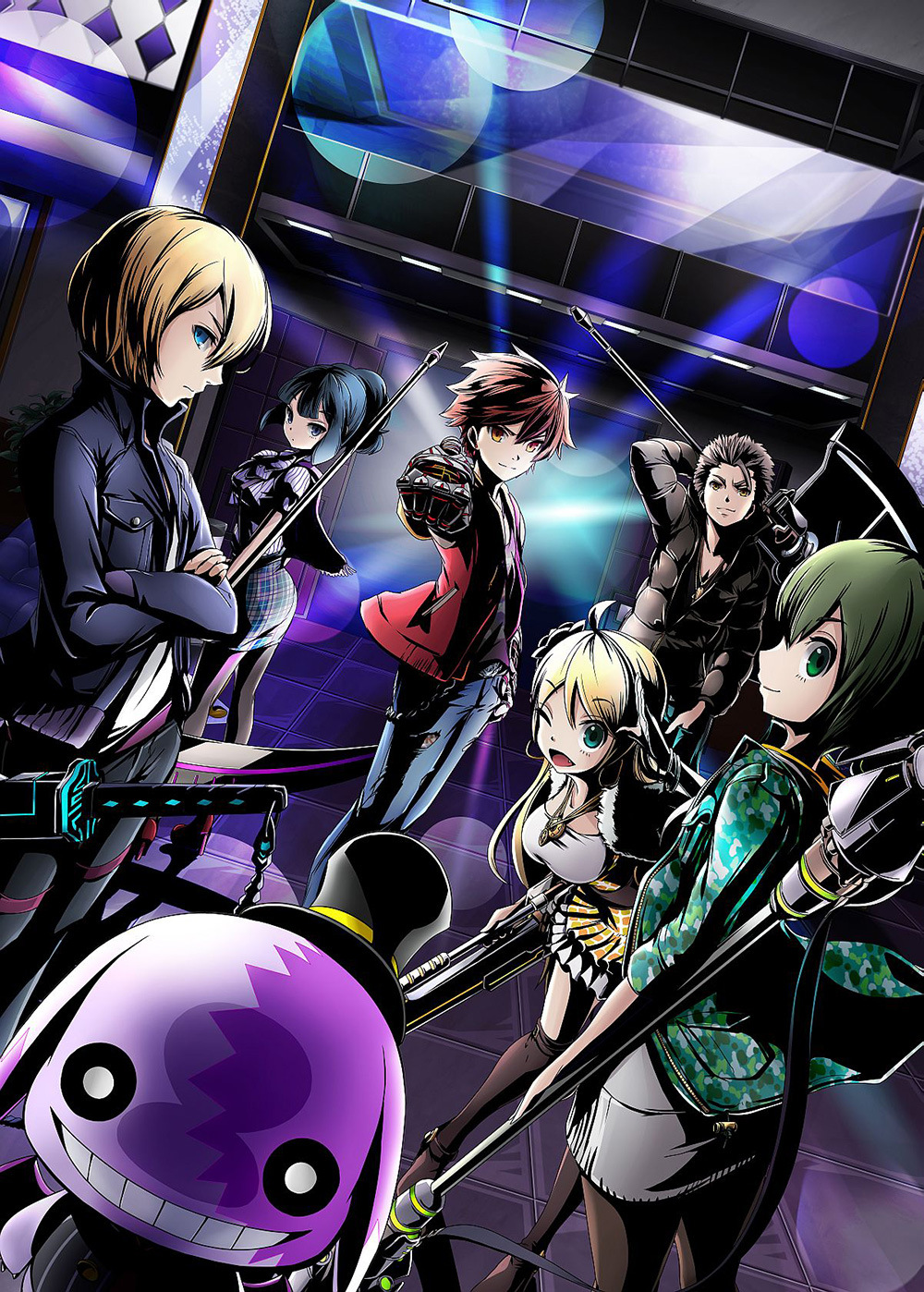 The Divine Gate anime will begin its broadcast from January next year during the Winter 2015/2016 anime season. Further information about the anime will be revealed at a later date.
You can visit the game's website here: http://divine.gungho.jp/
Visit the anime's website: http://www.marv.jp/special/divinegate/
And follow their Twitter: @divine_anime