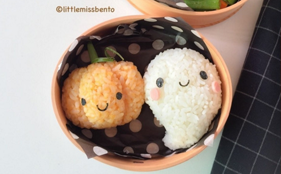 Halloween may be over, but the spirit lives on with these adorable, spooky Halloween bento! Although some of these dishes are more extravagant than others, we encourage you to try to make them! You might be pleased with the results!
Boo & Jack-O'-Lantern Bento
This adorable, yet simple design from Little Miss Bento is perfect for when you're short on time but want to celebrate the spooky season. These two delicious rice balls are super easy and quick to make, making it the perfect snack for Halloween!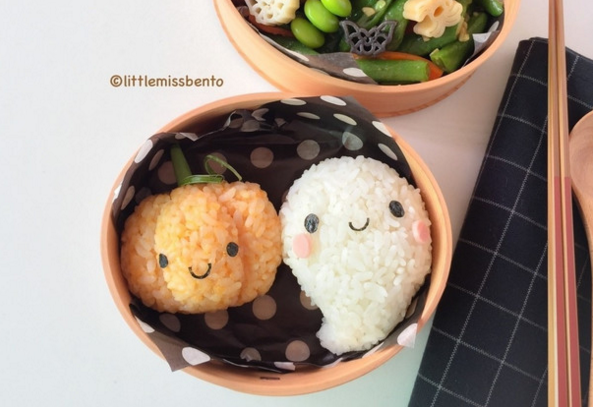 Shirley Wong (Little Miss Bento) is a master in the art of food creations. This set is the popular Korilakkuma character with an adorable cheese-and-seaweed witch's hat, stirring a brew of sauteed sweet peas with a honey butter biscuit stick next to his cute little companion.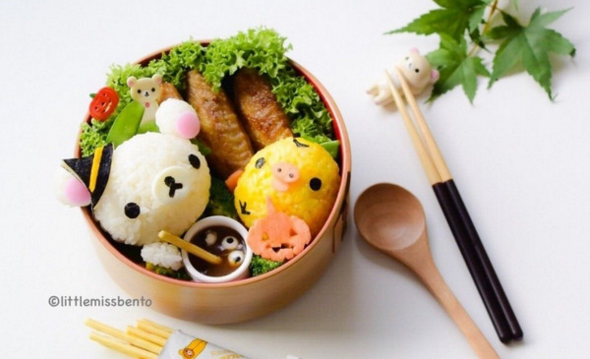 Okay, maybe those are too tricky! If you're just beginning, but want to make a Halloween themed bento, this rice ball ghost set is for you! These spooky little ghosts are laying atop some veggies. Maybe this will help your kids eat their greens!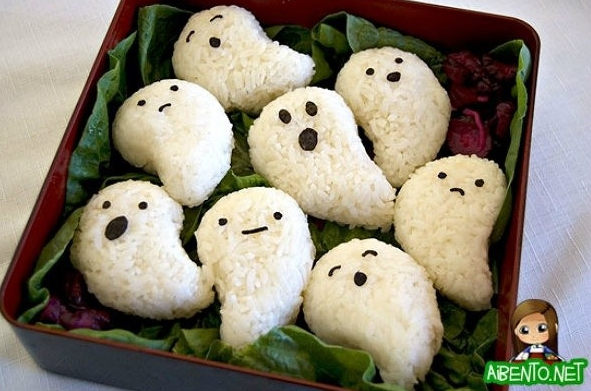 Jack Skellington & Kuroneko Bento
A Jack Skellington and Kuroneko crossover bento! With a happy little pumpkin in the back, resting upon omelets. This is certainly a healthy alternative to enjoy!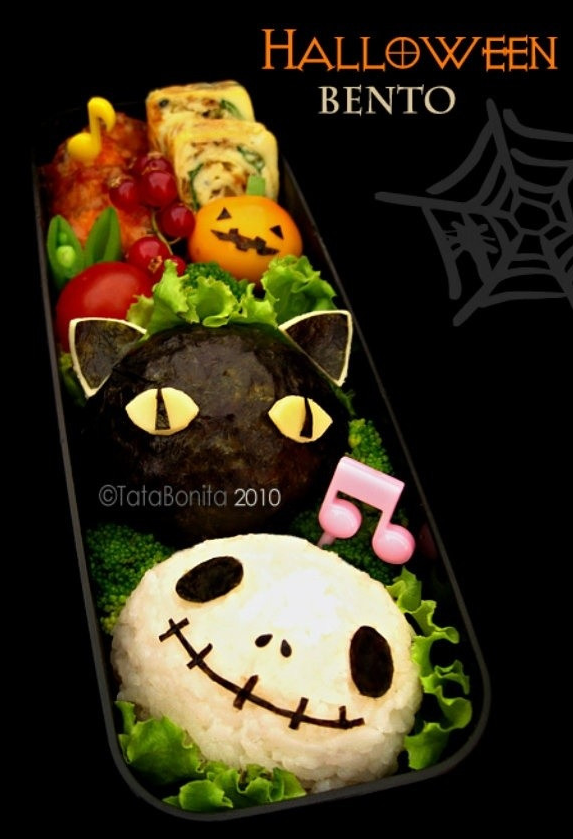 Grim Skeletons & Happy Pumpkins Bento
The grim rice skeletons and happy persimmon pumpkins make a cute contrast. The sweet potato bats and black cats really mesh everything together. The strawberries look fresh and delicious, but definitely not easy or cheap to find in Japan, making this the most expensive bento to make.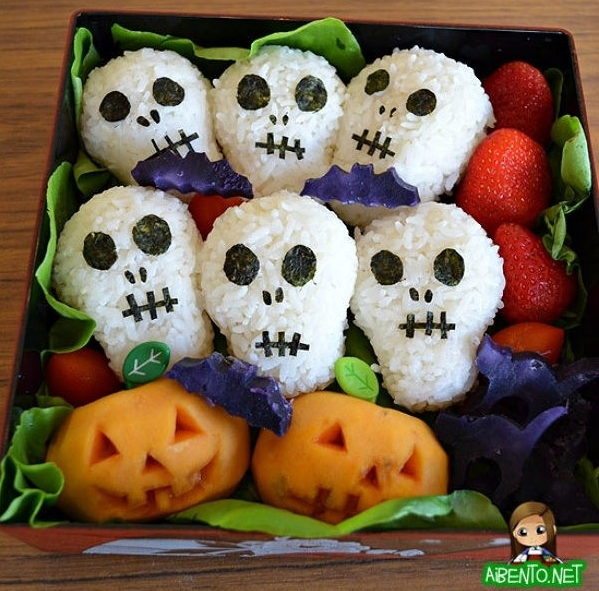 Nightmare Before Christmas Bento
Happy Jack sitting amongst his happy ghouly friends is just something you can't help but smile at.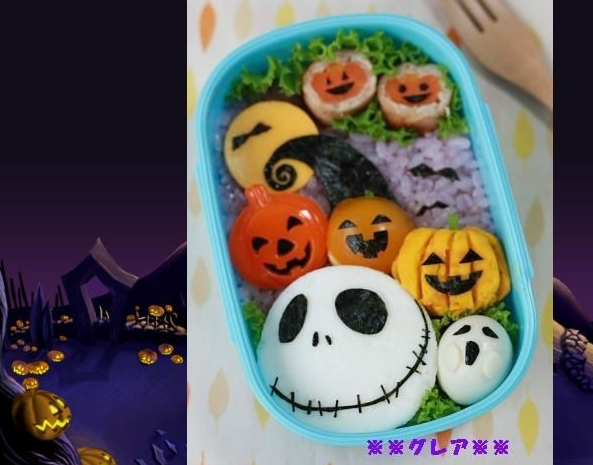 The Skeleton pirates are guarding their treasure, in the form of fruit! Yet another splendid way of encouraging your kids to eat healthier and gain the envy of their friends.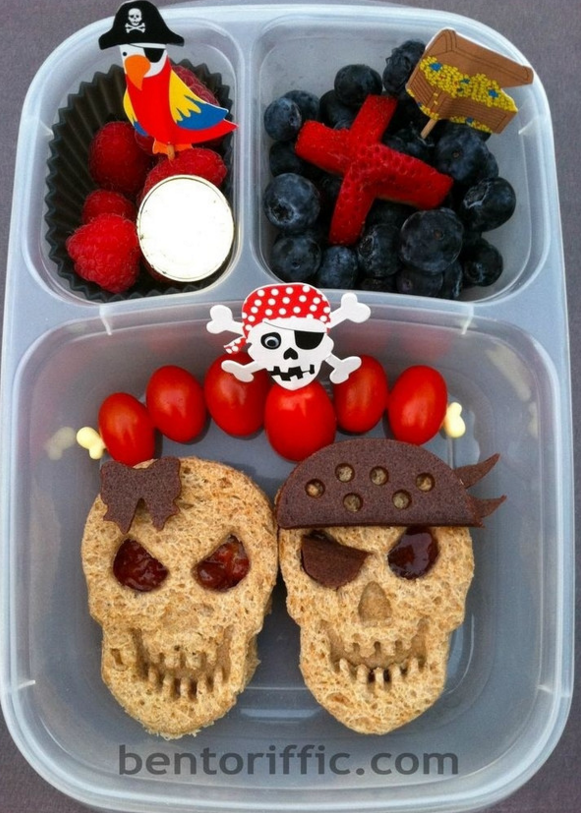 Frankenstein's Monster Bento
For a cuter spooky bento, this little Frankenstein's Monster is the perfect choice! He's not a scary monster, he's a boy who just wants to give you the strength and nutrients you need to enjoy your day!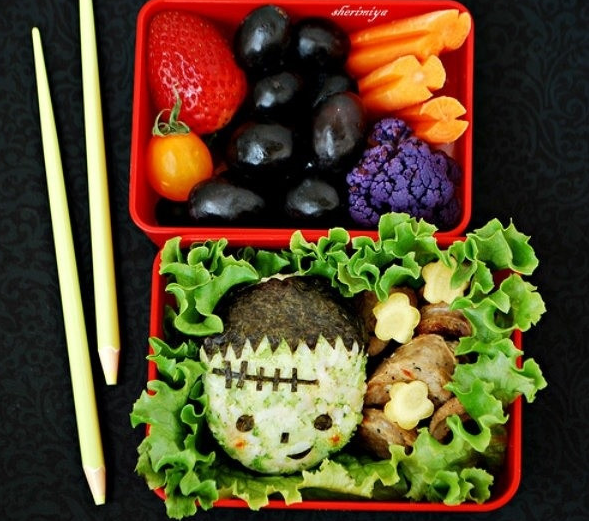 These mummies look like they're ready for a party. Dressed up in their bento-sarcophagus with matching spider brooches.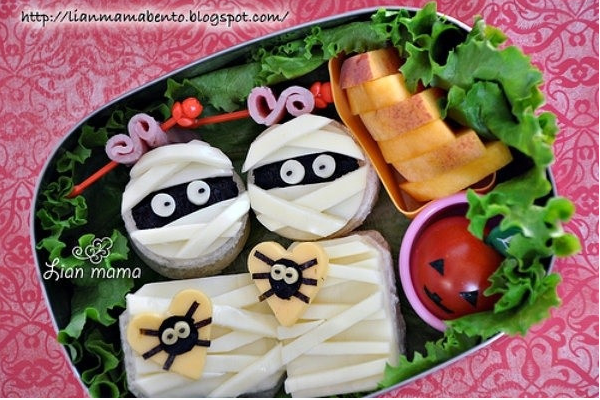 Another Little Miss Bento creation! This one is one of the cutest bento, and definitely wins out admiration. This little witch looks like she popped right out of an anime to help us stay healthy and strong! The details are really spectacular!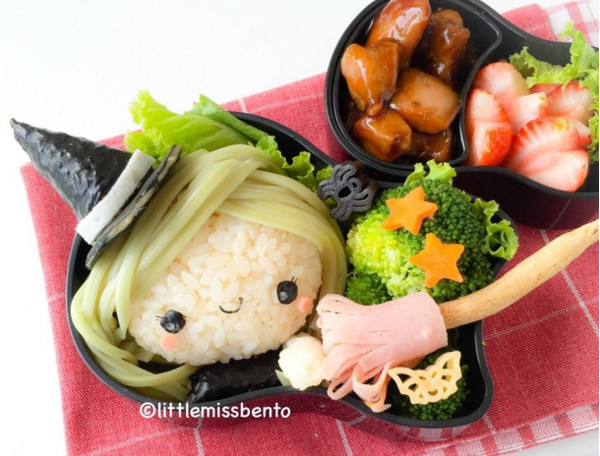 Source: Otaku Mode
Somewhat of an aspiring journalist.
110% weeb.