During the AnimeJapan 2015 today the 7th promotional video (technically 2nd) of Sanrio's original anime based on a popular smartphone app, Show By Rock!!, was previewed.
Promotional Video:
Cyan: I'm normal and a bit introverted, however I love music… But one day, suddenly…!
Cyan: W-What is this!? No waaay!?
Cyan: I was trasported into a game-world!? Why am I in here!?
Cyan: Umm…! I… I want to be in a band!
Text: And so, their fates intersect.
Cyan: Best friends and the best music! As long as anyone has music, I'm sure they can get their message across! Show By Rock!! Broadcast starting in April 2015! Look forward to it!
New Visual: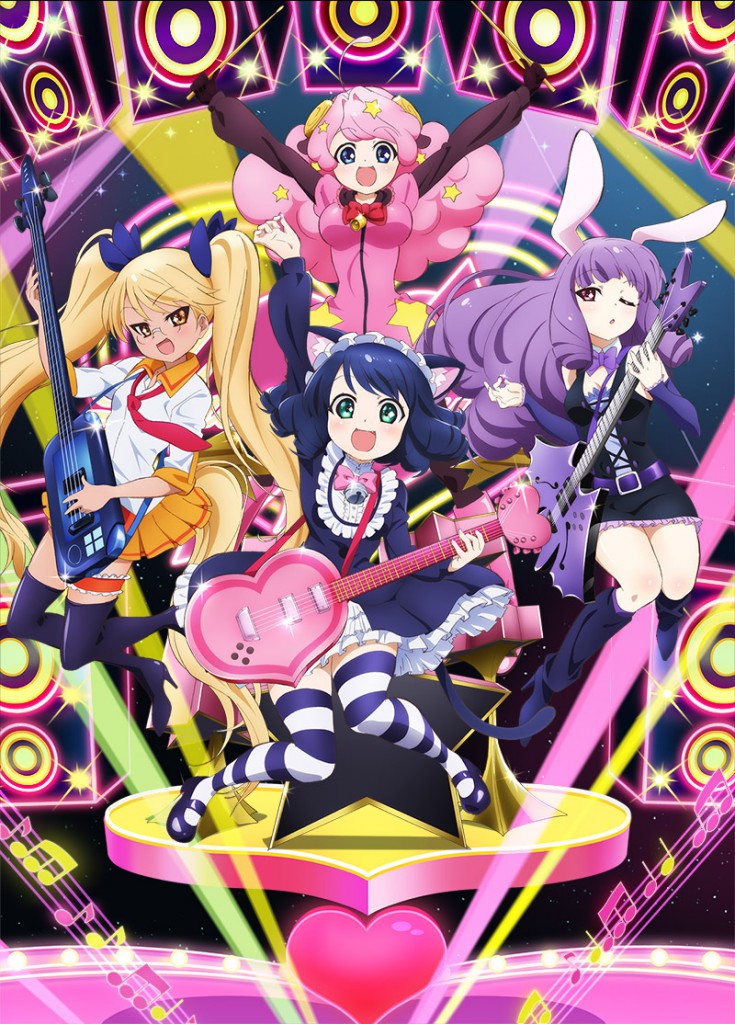 Sanrio's original anime's first episode will be previewed at a screening at Sanrio Puroland on March 28, 2015, and at Shinjuku Piccadilly on March 29, 2015. Regular broadcasting will begin on April 5, 2015 on a late-night timeslot. The anime will be produced by Studio Bones (Love Live! School idol project) and will be directed by Takahiro Ikezoe (Arad Senki: Slap Up Party).
Character Designs and Band Promo:
Plasmagica Band:

Shingancrimsonz Band: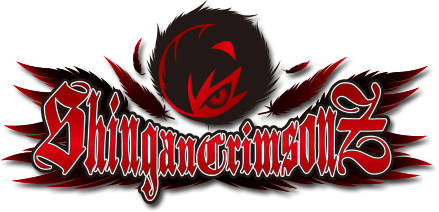 Tsurezurenaru Band:

Trichronika Band: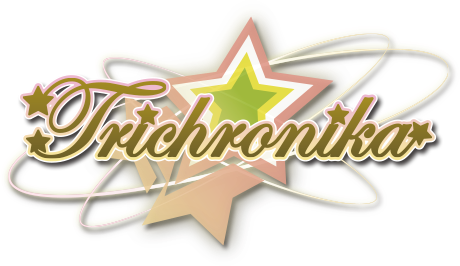 Criticrista Band:

First Promotional Video:
First Key Visual: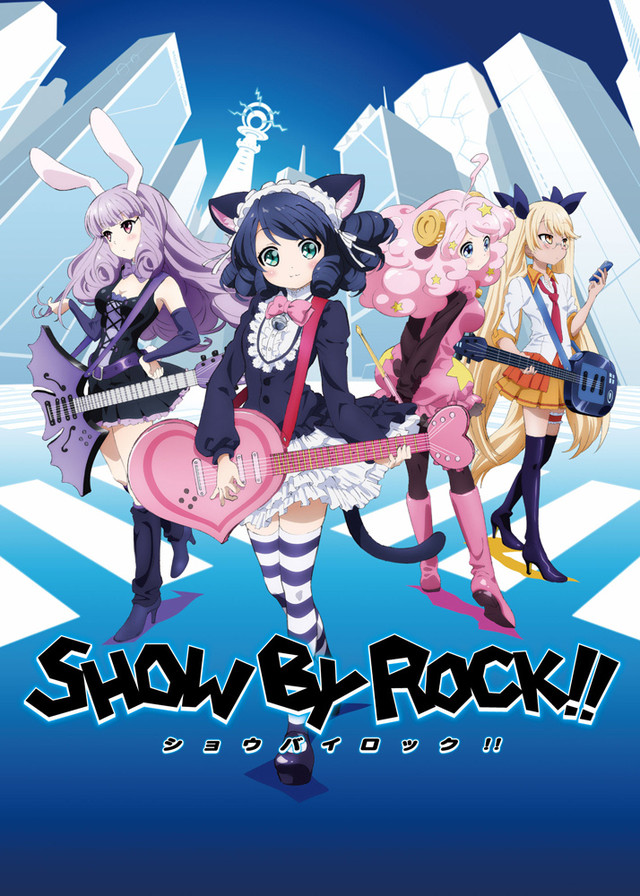 Synopsis of Show By Rock!! from MAL:
Metropolis of music, MIDICITY. A kitty girl wearing gothic lolita clothing named Cyan is scouted by Maple Arisugawa, the president of a music agency. From there, she meets Chuchu (a pun off of the sound that rabbits make) the honor student rabbit girl, a net geek dog girl named Retoree (from "Retriever"), and an alien sheep (?) girl named Moa. Together, they form the band named "Plasmagica," and aim for the top of the world.

However, the path there is long and tough, and keeping in high spirits is important. By battling against other strange bands, Plasmagica slowly grows toward a top-grade band. In the end, they'll be a band that becomes the driving force of MIDICITY's music industry… Maybe?