Genesis, a premier Super Smash Bros. tournament which saw the North American debut of Peach-main and now #1 best Melee player in the world, Adam Lindgren a.k.a. Armada, will be returning to Northern California for the first time in almost five years. Starting Friday, January 15th, Genesis 3 will open its doors at the San Jose Convention Center to over 3,000 entrants competing for the chance to be crowned the next champion.
Genesis 3 – or GEN3SIS – will host a variety of events including singles and doubles tournaments for Super Smash Bros. on the Nintendo 64, its sequel, Super Smash Bros. Melee on the Gamecube, and its fourth incarnation, Super Smash Bros. for Wii U. Competitors will have to work their way through three rounds of bracket pools before climbing to top eight. Keep in mind that this is a double elimination tournament, therefore even if a player is eliminated from the winners bracket, you will have a chance at redemption in the losers bracket.
Thanks to a crowdfunding effort proposed by the event coordinators of Genesis 3, called the Genesis 3 Compendium, other events will include an eight-man invitational tournament for Super Smash Bros. Brawl and a "Super Smash Bros. Melee Draft Crew Battle."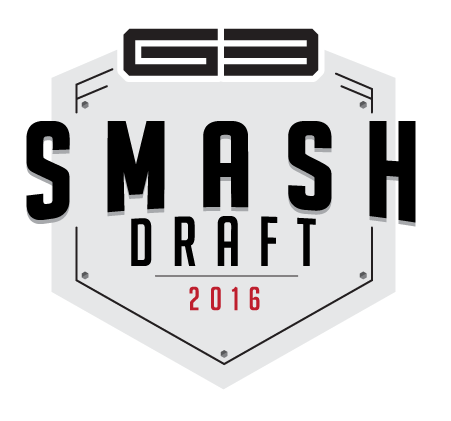 The Smash Draft – for short – will have eight team captains select five players each from a list of the top 64 best players of 2015, as ranked by prominent community website, Melee it on Me. Of those 64 players, 40 will be drafted into the final single elimination bracket where the winning team will walk away with $1,000 to be split between them. The team captains consist of:
Liquid | Hungrybox (1st at MLG World Finals 2015)
Tempo Storm | Westballz (2nd at DreamHack London 2015)
Counter Logic Gaming | PewPewU (1st at NorCal Regionals 2015)
Counter Logic Gaming | SFAT (2nd at NorCal Regionals 2015)
HugS (6th at PAX Prime 2015)
Liquid | Ken (1st at EVO 2007)
Melee it on Me | Scar (Founder of MIOM, 6th at Genesis 1)
Tempo Storm | Axe (3rd at MLG World Finals 2015)
Additionally, a trend amongst Super Smash Bros. tournaments – such as Apex and Evo – is to feature a Salty Suite which will have the saltiest, fiercest of Melee rivals go head-to-head for either money or glory. While the line-up hasn't been officially announced yet, Showdown.gg uploaded a teaser of the upcoming exhibition:
While competitor registration has ended, those hoping to spectate the occasion can register for a $30 Sunday-only pass or a $40 3-day pass over at smash.gg. If you're not able to attend the event in person, don't fret for Genesis 3 will be streaming live on Twitch, though the official SmashBoards thread notes that the schedule is still "coming soon."
Given that Genesis tournaments are not annual and only happen three-to-four years from each other, this could prove to be another monumental showcase of what the Smash community and the competitors themselves are capable of. Could Joseph Marquez a.k.a. Mang0 make a comeback like he did at GENES1S, surmounting the losers bracket and winning both sets against Armada? Will Mang0's fellow Smash "god" Armada sit on the throne once again or might we even see a new victor that will reign supreme?
Find out through Friday, January 15th to Sunday, January 17th and check out smash.gg/g3 for more details!