Urara Takachiho, Akari Mamiya, and Shino Sasaki from the anime adaptation of Chuugaku Akamatsu's and Shogako Tachibana's spin-off manga series, Hidan no Aria AA, has been featured in the January 2016 issue of NyanType as a poster. This issue of NyanType can be purchased here (get 5% off with coupon code MOE-N3Y-4YW0QK) and you can view the posters that came in this issue here.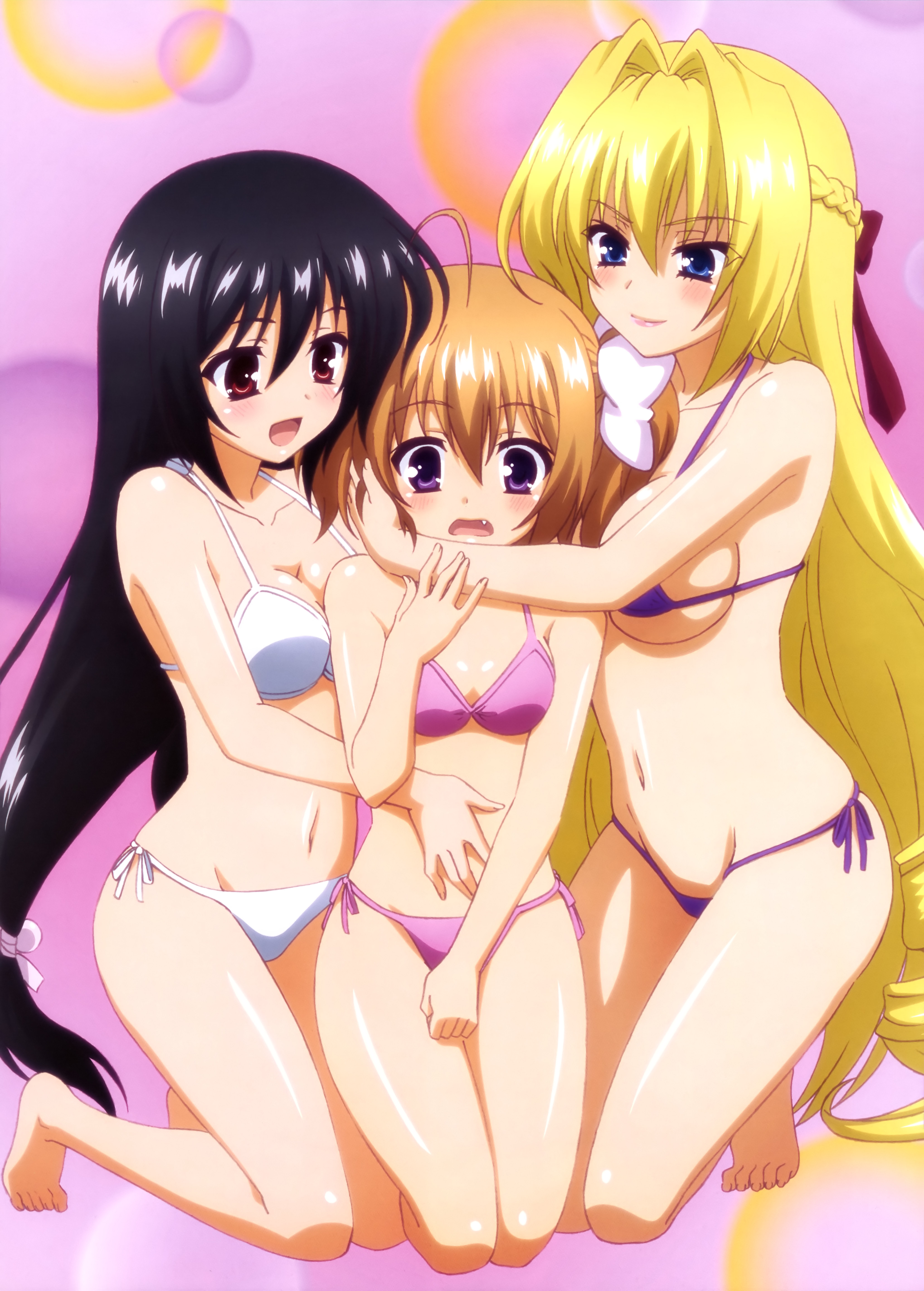 In related news, a festive poster of the series has been featured December 2015 issue of Animedia. You can view the other posters that came in this issue here.
The staff for the Hidan no Aria AA anime series includes:
The main cast for the anime include:
The first promotional video was also streamed:
Anime key visual:
Hidan no Aria AA synopsis from Haruhichan:
A young girl idolizes the world-renowned S-ranked butei Kanzaki H. Aria and plans to follow in her footsteps. However, her test grades her out as only an E-rank! All is not lost, however, as Aria agrees to give her some pointers. Can Aria help this newcomer become a first-rate butei?