A new visual featuring Illyasviel von Einzbern and Chloe von Einzbern from the anime adaptation of Hiroshi Hiroyama's Fate/kaleid liner Prisma☆Illya has been featured as a poster in the October 2015 issue of Megami. You can purchase this issue of Megami magazine issue here and you can view the other posters in this issue here.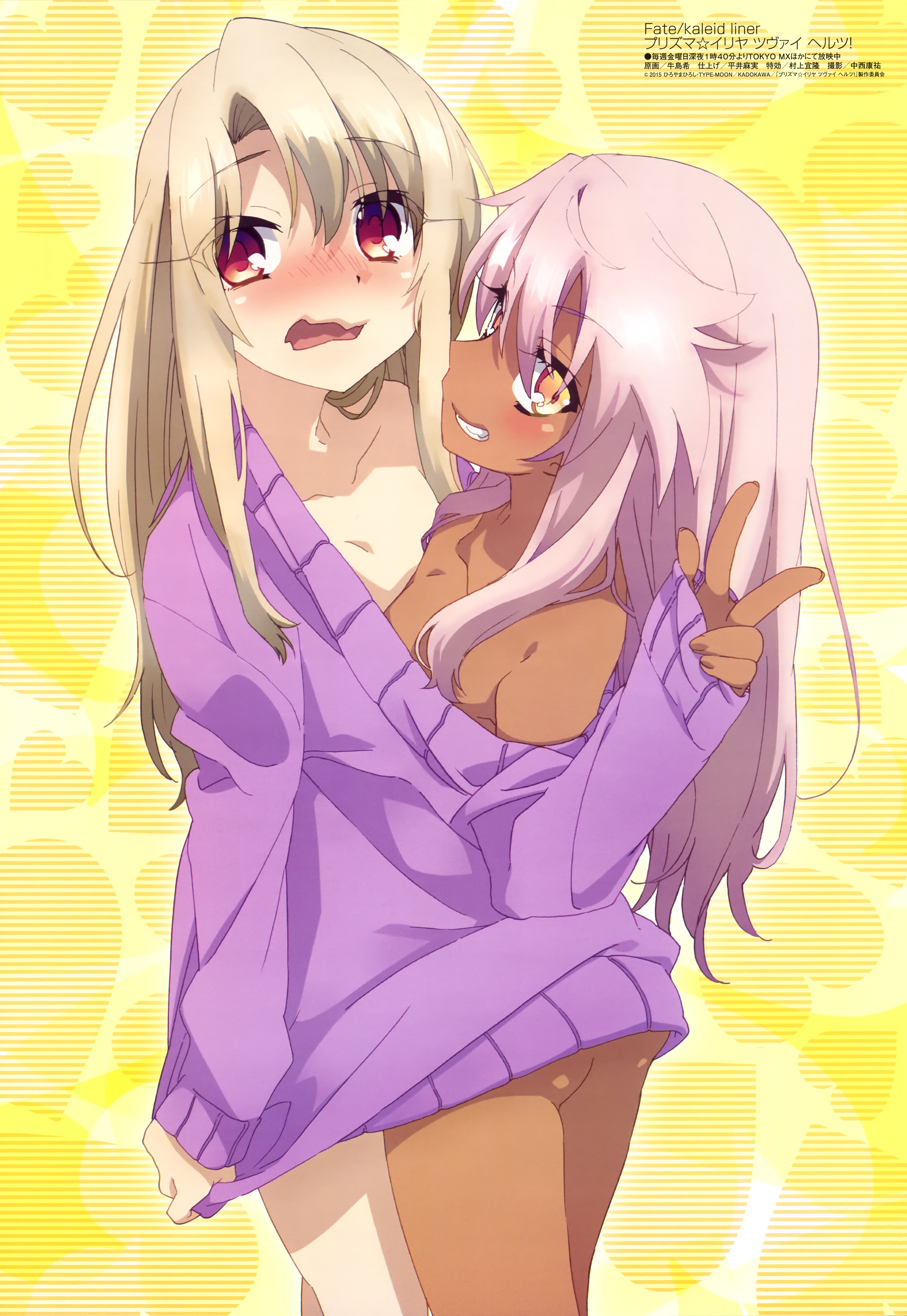 The girls were also featured as idols in a poster in the September issue of Megami. This issue can be purchased here and you can view the other posters that come in this issue here.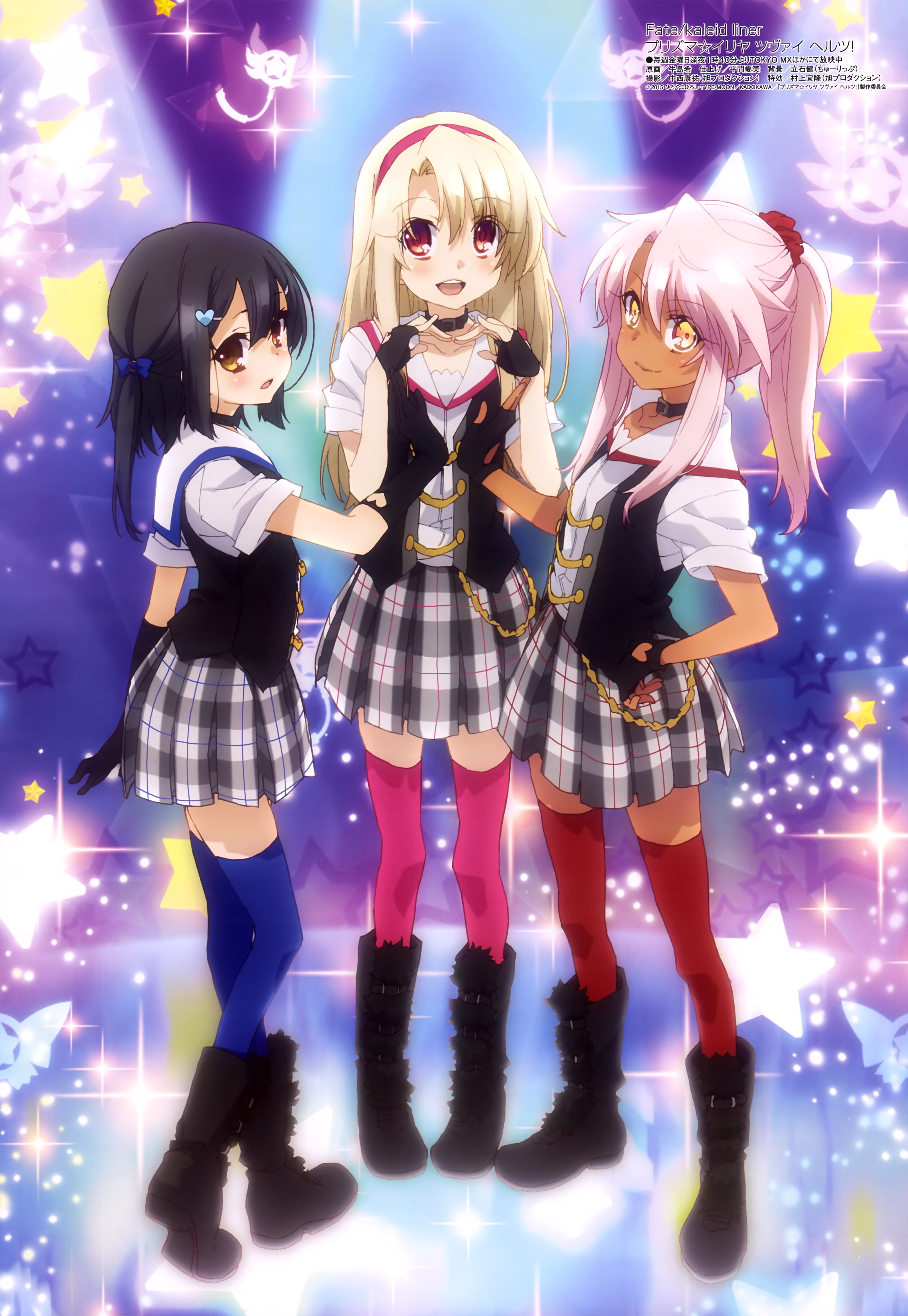 Another new visual of the girls was featured in the Comptiq magazine, the new new visual features Chloe von Einzbern, Miyu Edelfelt and Illyasviel von Einzbern. This issue of Comptiq can be purchased here.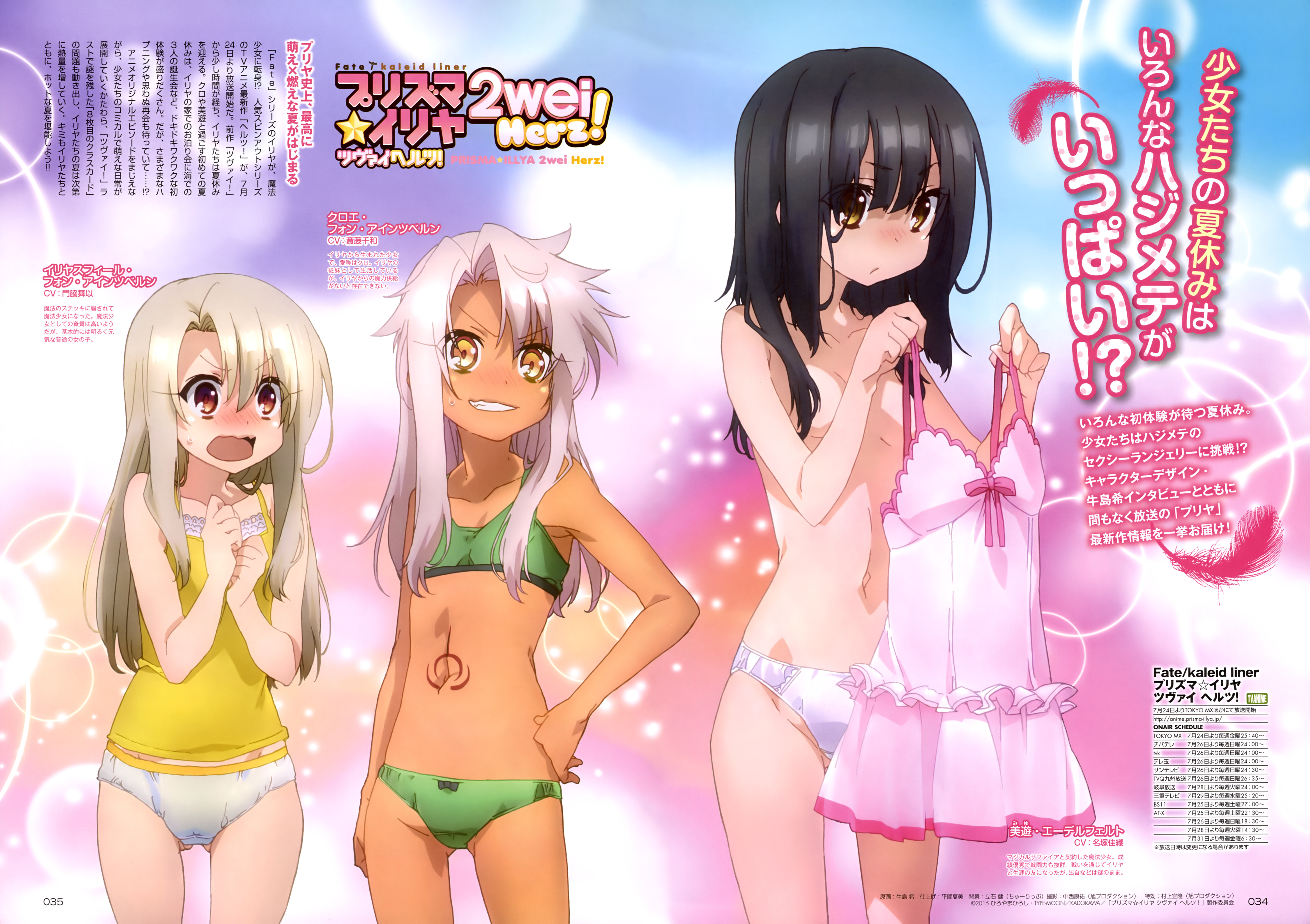 A new summertime themed visual for the anime was also featured as a poster in the August issue of NyanType.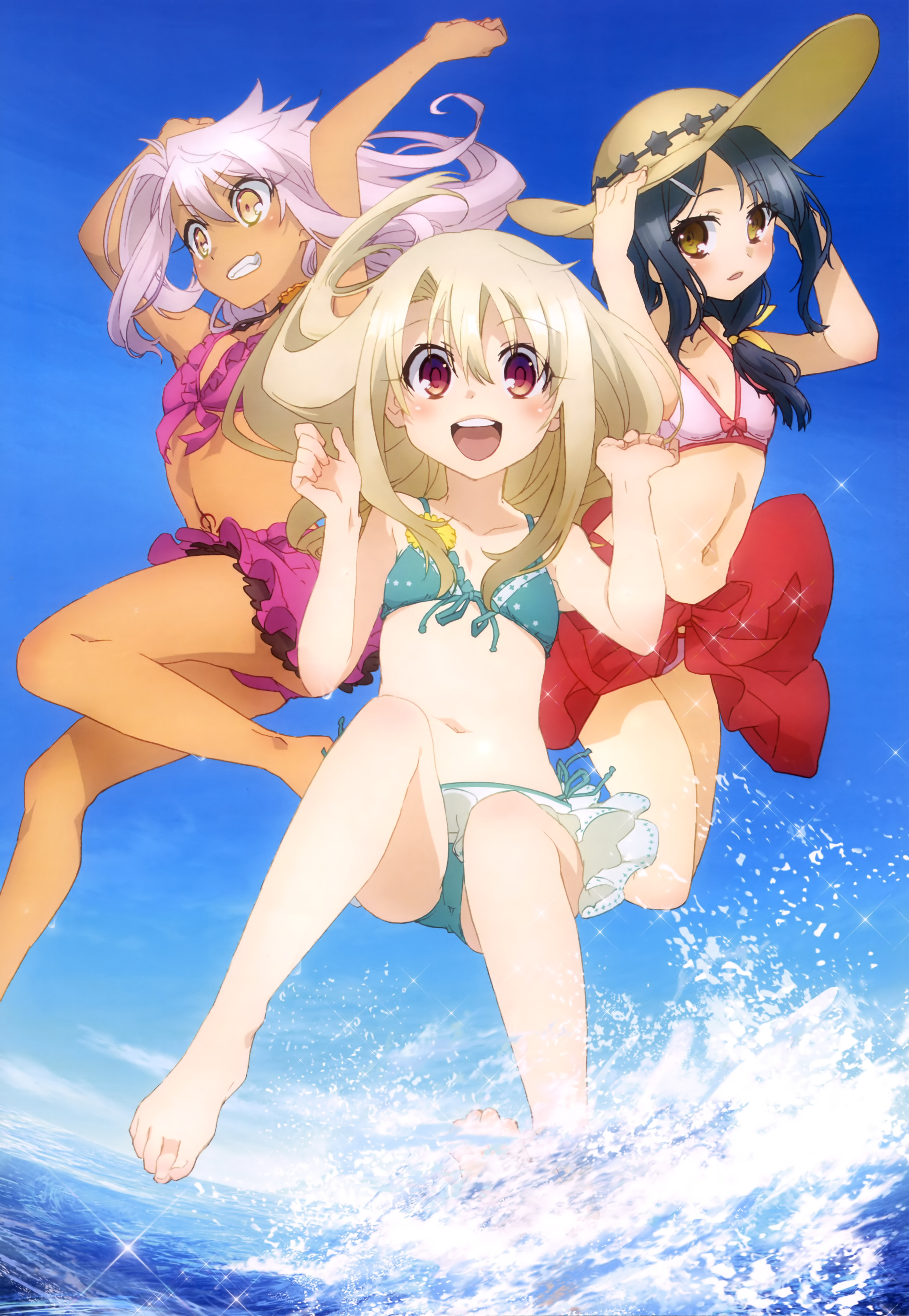 Recent anime visual: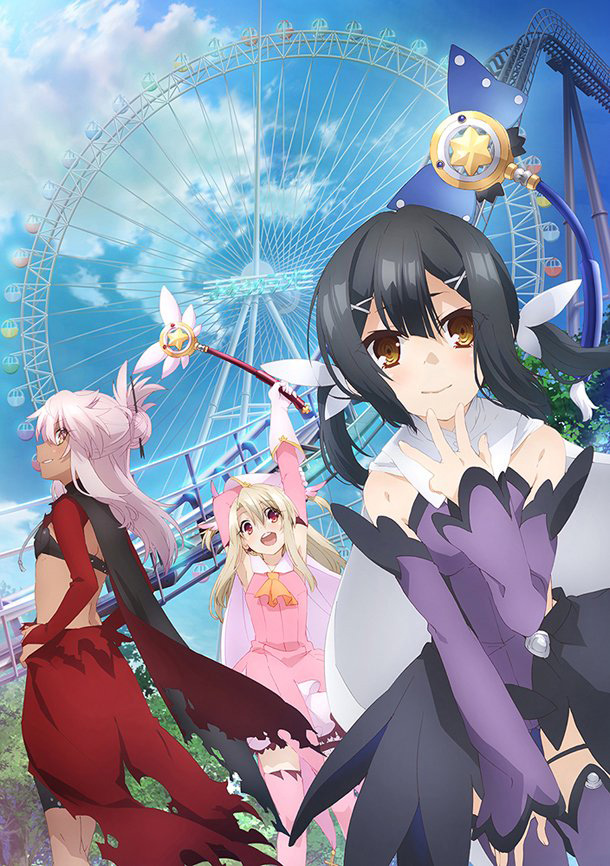 Another new visual was also revealed that features Chloe taking a lick of Illya's ice cream as Miyu looks on: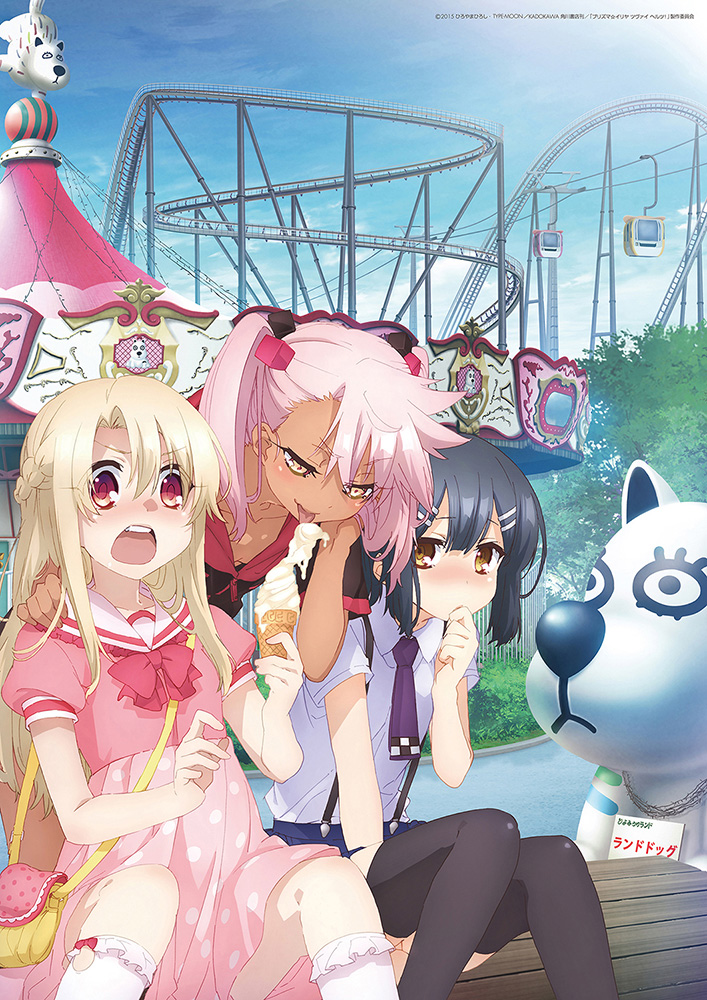 The site has also revealed some new swimsuit designs for the anime's main characters to tie into its Summer release. The main cast will be returning to voice their characters in the new series:
Mai Kadowaki (Mimi Usa in Kodomo no Jikan) will return to voice Illyasviel von Einzbern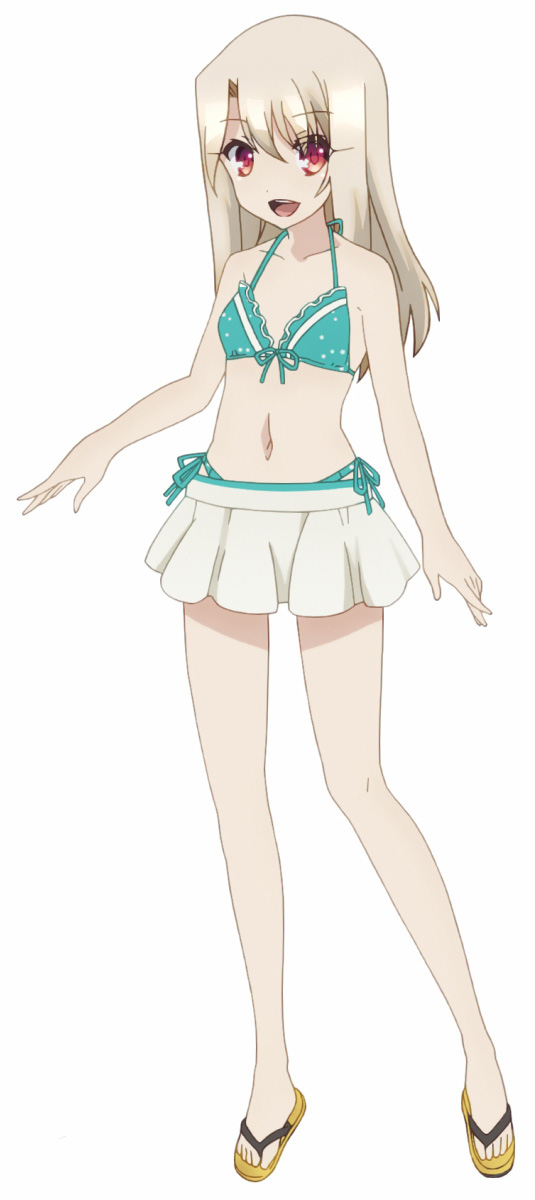 Kaori Nazuka (Nunnally Lamperouge from Code Geass: Hangyaku no Lelouch) voices Miyu Edelfelt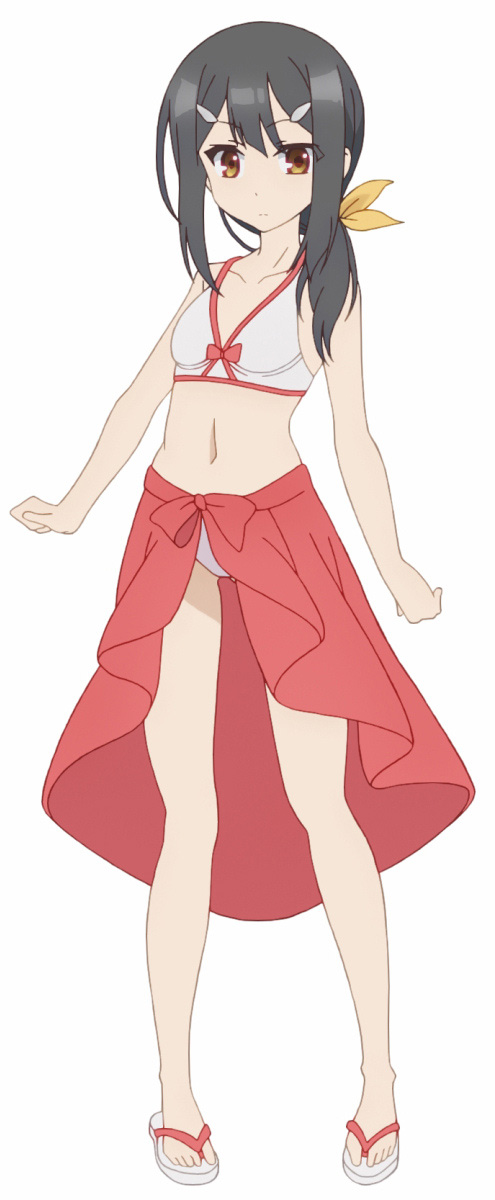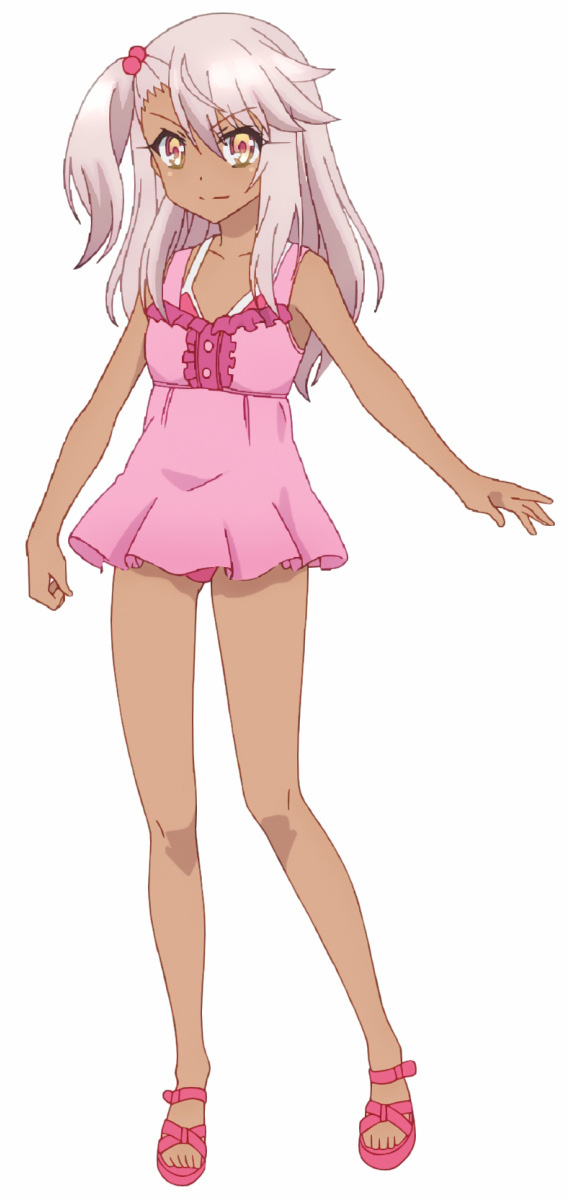 Kana Ueda (Yumi Fukuzawa from Maria-sama ga Miteru) is voicing Rin Tohsaka

Satomi Satou (Ritsu Tainaka in K-ON!) as Mimi Katsura

Kanae Itou (Ruiko Saten from Toaru Kagaku no Railgun) voices Suzuka Kurihara

Mariya Ise (Stocking Anarchy from Panty & Stocking with Garterbelt) will assume the role of Nanaki Moriyama


Mitsuaki Madono (Tohru Adachi in Persona 4: The Animation) will be back as Issei Ryuudou

Fate/kaleid liner Prisma Illya
 is a spin off manga series from Type-Moon's 
Fate/stay night
 franchise by Hiroshi Hiroyama. The manga follows Illyasviel von Einzbern in an alternate universe where she is a magical girl. The manga original released in 2007 in Kadokawa Shoten's Comp Ace magazine and ran for 2 volumes. A sequel series 
Fate/Kaleid Liner Prisma Illya 2wei!
 released in 2009 and another titled 
Fate/Kaleid Liner Prisma Illya 3wei!
 released in 2012, which the latter is still ongoing at 5 volumes  to date. The anime adaptation of the first manga series aired in June 2013 and a second series in July last year, both of which were produced by Silver Link (
Kokoro Connect
,
Non Non Biyori
).
Here is a brief synopsis of the series from Haruhichan:
Spin-off of Fate/stay night with Illyasviel von Einzbern as the protagonist, living an alternate life as a school girl. While taking a bath, she stumbles upon Kaleido Stick Ruby, who turns her into a magical girl.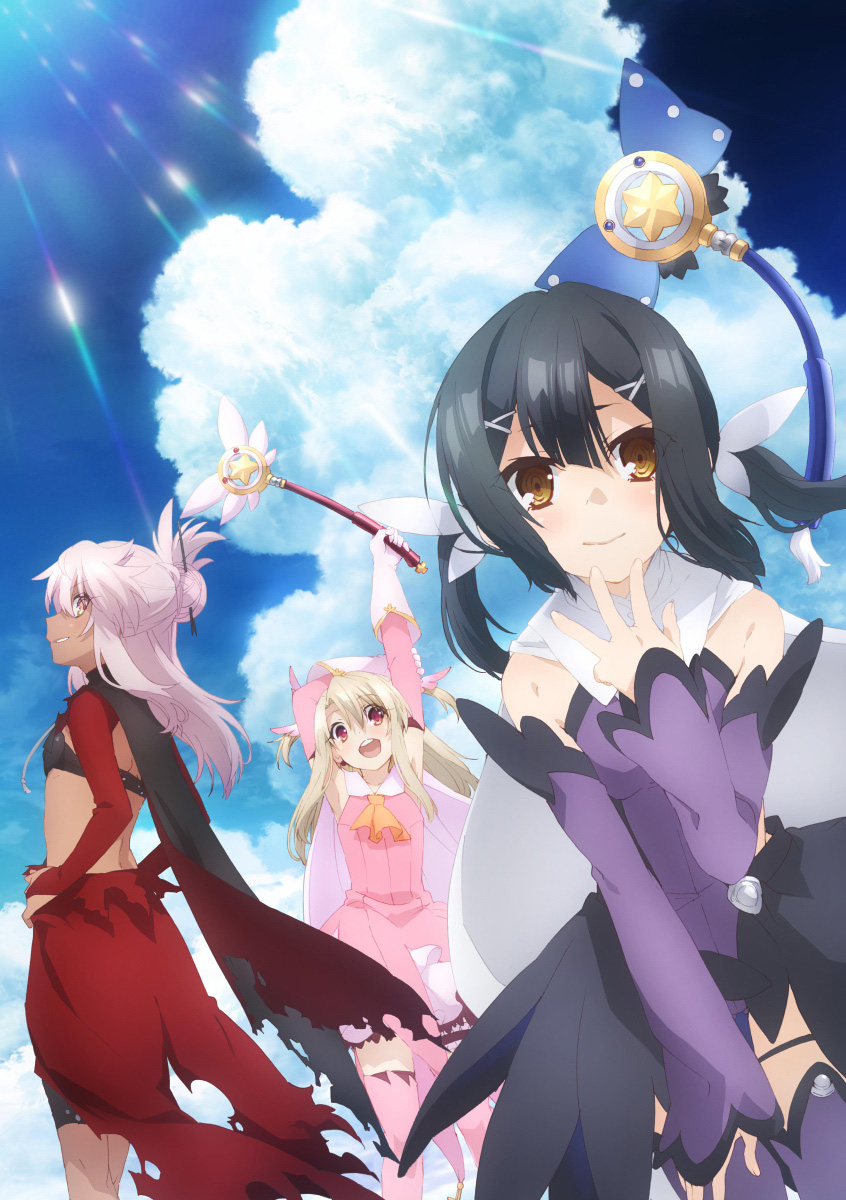 You can visit the anime's official website: http://anime.prisma-illya.jp/
And follow their Twitter: @prisma_illya