It was revealed in week's issue of Shueisha's Young Jump magazine that the upcoming second anime adaptation based on Sui Ishida's Tokyo Ghoul manga is slated to air on January 8th next year.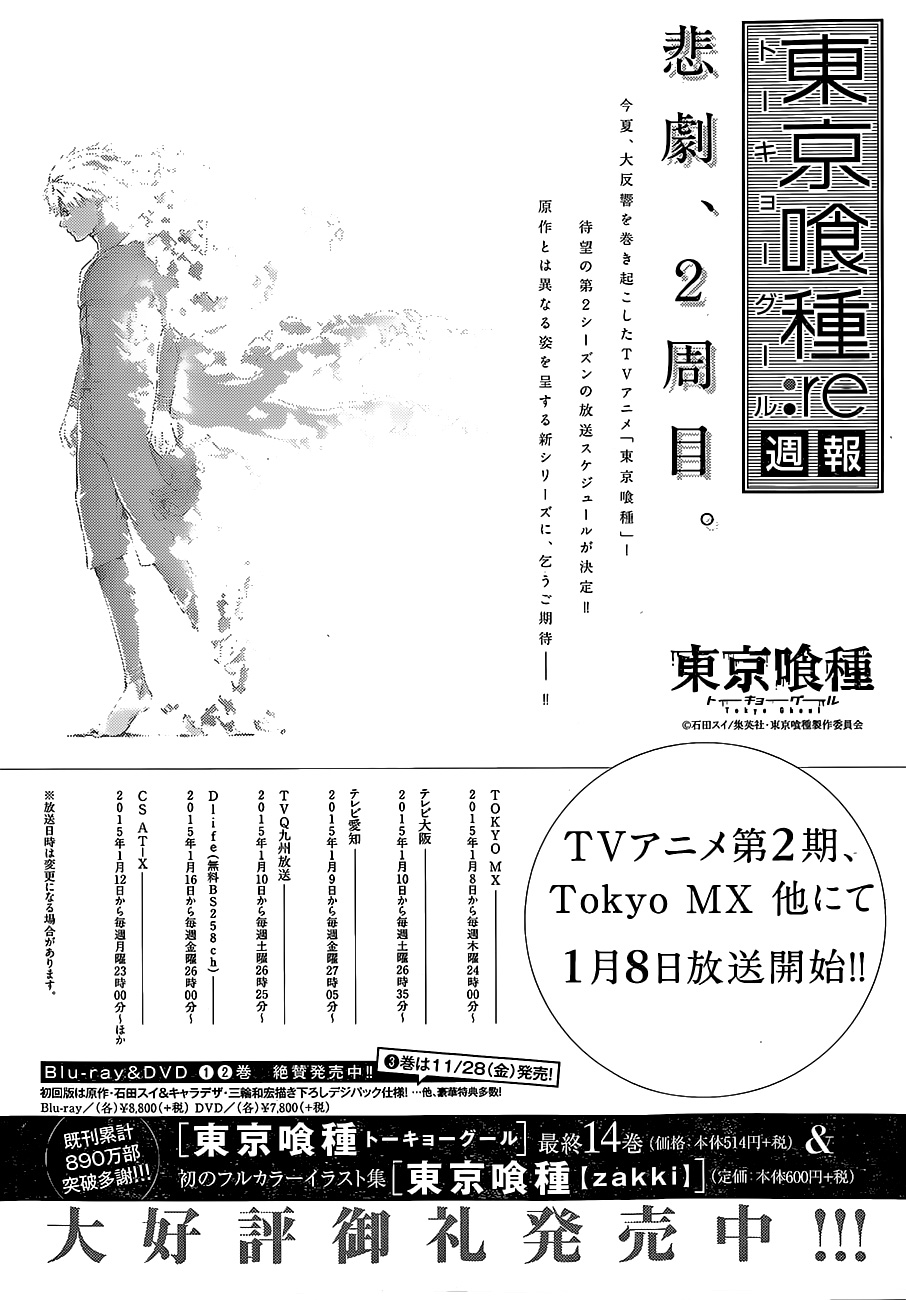 The upcoming second season will be based on a new original story written by Ishida, rather than adapting the remainder of his original manga. The series will once again be animated by Studio Pierrot (Naruto Shippuden, Bleach) and the majority of the cast and staff will return to reprise their roles. This comes after the official Chinese website for the anime accidently leaked the information late last month. The website itself quickly removed the announced.
Additionally the first promotional video for the upcoming series was earlier released:
Tokyo Ghoul is a manga series by Sui Ishida. It was serialized in Shueisha's seinen manga magazine Weekly Young Jump between September 2011 and September 2014 and has been collected in thirteen tankōbon volumes as of August 2014. A prequel titled Tokyo Ghoul: JACK is running online on Jump Live and a 12-episode anime television series adaptation by studio Pierrot aired on Tokyo MX between July and September 2014. A second season has been announced.
Tokyo Ghoul synopsis from Haruhichan:
The suspense horror/dark fantasy story is set in Tokyo, which is haunted by mysterious "ghouls" who are devouring humans. People are gripped by the fear of these ghouls whose identities are masked in mystery. An ordinary college student named Kaneki encounters Rize, a girl who is an avid reader like him, at the café he frequents. Little does he realize that his fate will change overnight.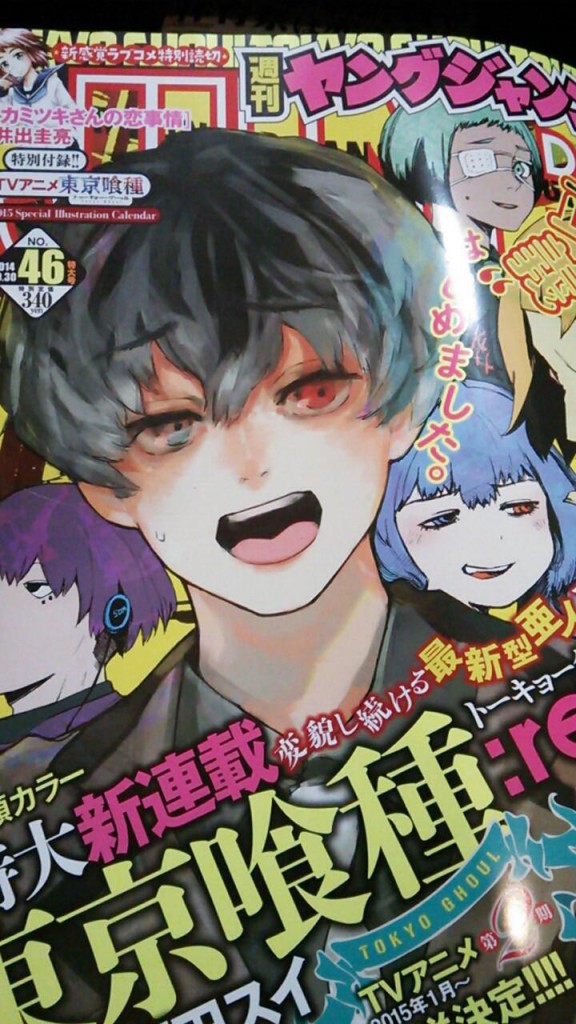 The second season of the Tokyo Ghoul anime will begin airing from January 8 next year during the Winter 2014/2015 anime season on Tokyo MX. More information will release soon.
You can visit the anime's official website here: http://www.maql.co.jp/special/tokyoghoul/
And follow Tokyo ghoul on Twitter: @tkg_anime
Source  – Anime News Network