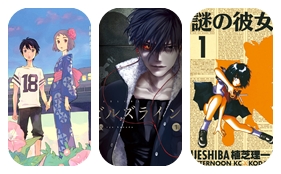 Yesterday during Otakon 2015, the Vertical Inc. panel announced that they will be publishing three new manga titles on Spring 2016.
Kaori Ozaki's (Meteor Methuselah, Piano no Ue no Tenshi) Kamisama ga Uso wo Tsuku. (The Gods Lie)
Ryou Hanada's Devil's Line
Riichi Ueshiba's (Discommunication, Yume Tsukai) Mysterious Girlfriend X (Nazo no Kanojo X)
The Gods Lie is a one-volume manga published under Kodansha's Afternoon magazine. The slice-of-life, seinen manga was published with 5 chapters from March 25, 2013 to July 25, 2013. The first and only compiled manga volume was published on September 26, 2014.
Vertical announces a soccer manga one shot. Description sounds complete Vertical. pic.twitter.com/3b4VOoqOsC

— [email protected] (@JRNJamJam) July 24, 2015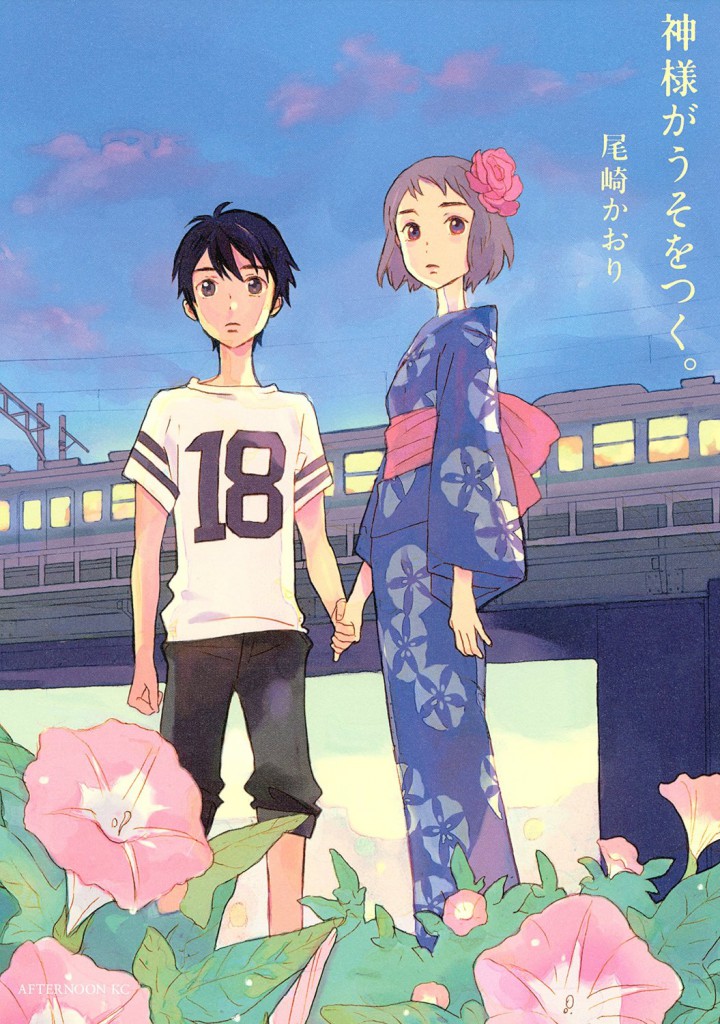 Synopsis of The Gods Lie from MAL:
It's the summer when Natsuru is 11. Ever since he's turned one of them down on Valentine's Day, the girls of his class have been constantly ignoring him. This changes just before summer break, when Suzumura, the tallest girl in the year, suddenly talks to him. Later, Natsuru meets Suzumura again outside school and finds out she has a secret.
The action, horror, supernatural seinen manga, Devil's Line, was published under Kodansha's Morning Two magazine since March 22, 2013. The manga has five compiled manga volumes. The fifth volume was published on June 23, 2015.
Vertical announces Devil's Line. pic.twitter.com/gv4cDIlOtm — [email protected] (@JRNJamJam) July 24, 2015
Synopsis of Devil's Line from MAL:
Anzai, half vampire, and Tsukasa, a normal school girl. Vampires seem to be living among humans. Of course the government does not know of their existence, because their appearance does not differ from humans. They also do not need to drink blood, but when they get a craving or get angry, they can become uncontrollable monsters.
Finally, the ecchi romantic comedy manga, Mysterious Girlfriend X, was published under Kodansha's Afternoon magazine from August 25, 2004 to September 25, 2014. The manga has 12 compiled volumes released from September 28, 2012 to November 21, 2014.
Vertical gets Mysterious Girlfriend X pic.twitter.com/iJ5PLeRS92

— [email protected] (@JRNJamJam) July 24, 2015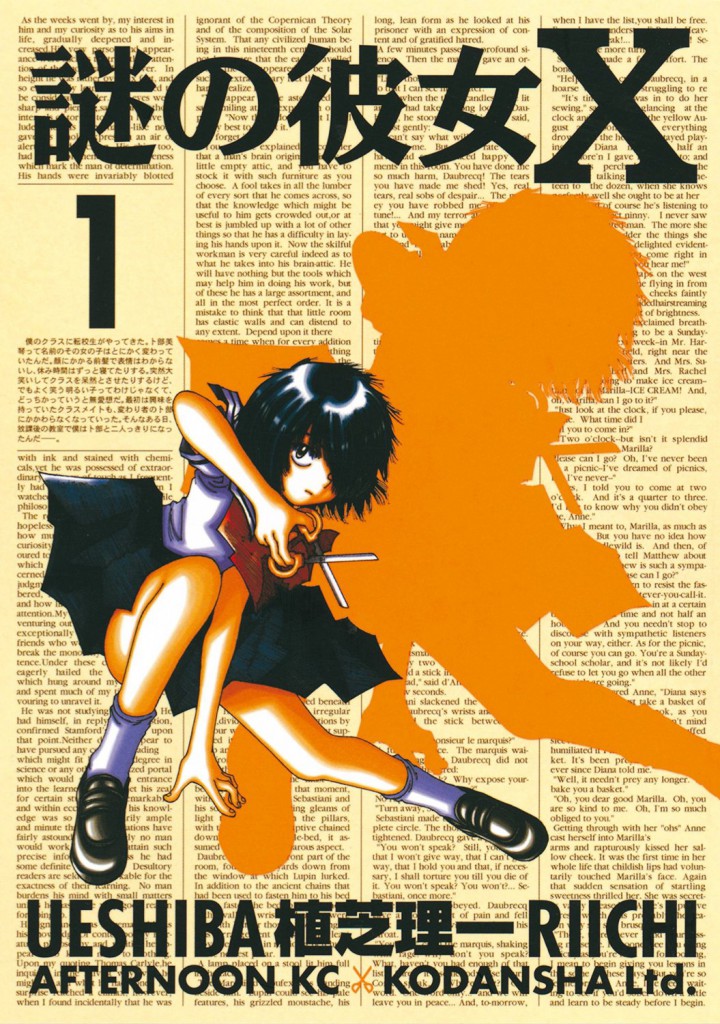 The manga received a 13-episode anime adaptation produced by Hoods Entertainment (Fantasista Doll, BlazBlue: Alter Memory). The anime aired on April 8, 2012 to July 1, 2012.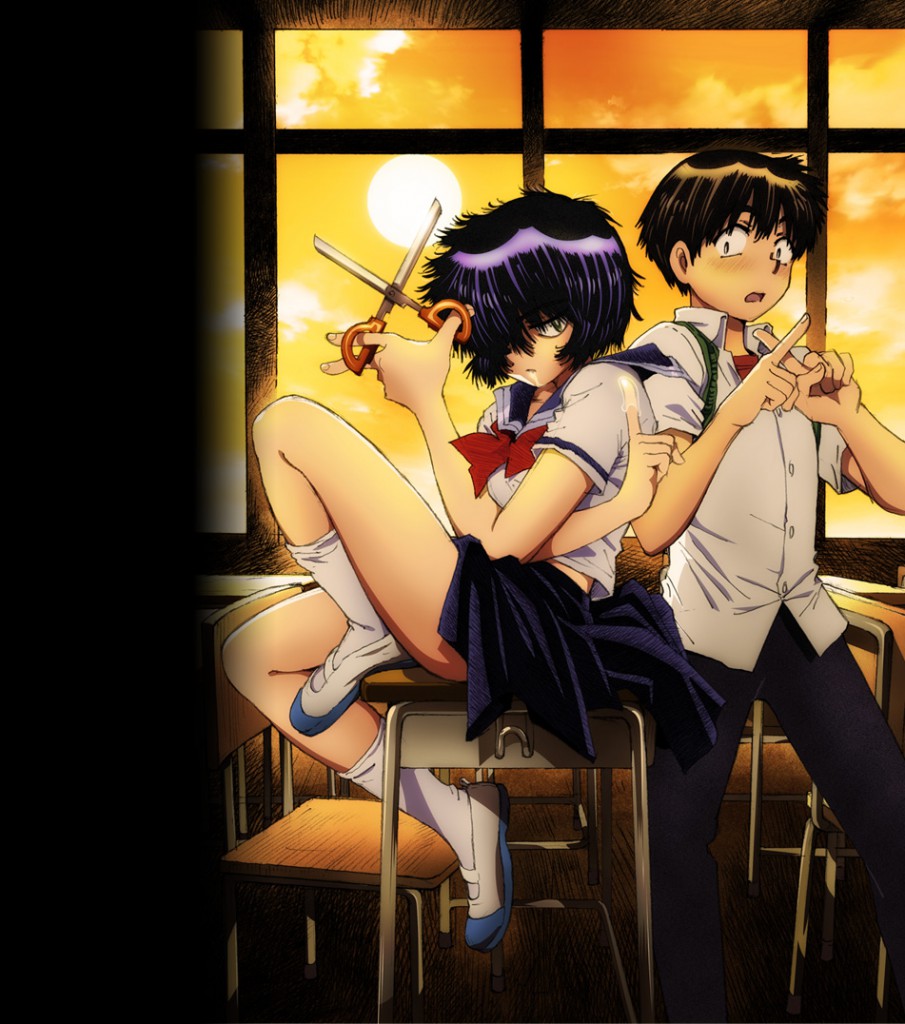 Synopsis of Mysterious Girlfriend X from MAL:
One day, a strange transfer student appears before Tsubaki. Urabe Mikoto is an antisocial girl, whose hobby is just sleeping during class-breaks. One day, Tsubaki goes to wake her up and accidentally tastes her drool… And gets hooked on that!

After that, he starts going out with her and gets to know her better. Her second hobby, as it turns out, is carrying around scissors in her panties and cutting paper into flowers…
sevenpocky | Anime and Manga Enthusiast. Slice-of-life and Sports genre fanatic. Shoujo manga lover.
Oh, and I'm short and I love writing manga news.