Sony Computer Entertainment Japan has been teasing us with this game for a while now. Bandai Namco released this trailer for Summer Lesson, developed by TEKKEN Project, for the Tokyo Game Show on September 15, 2015. This virtual reality game consists of the player teaching either English or Japanese to one of the two girls. Not much is known right now, but needless to say we are eager to see more!
This is the English speaker who strives to learn Japanese
This is the Japanese speaker who struggles with her English.
This school girl tutoring game for the PlayStation VR produced by the team responsible for Tekken, lets you first hand enjoy the company of a struggling student.
Tutoring may not peek your interest, but when there're cute girls involved, who could turn down such an offer?
This title debuted around this time last year during Sony's pre-Tokyo Game Show conference. You will interact with the character using the VR headset to not yes or no to the girls's questions and then watch as they read from their textbooks. It's heavily focused on communication and a breakthrough in this new virtual reality technology. We're not quite sure what you'll be able to do in this game, however, a demo is on its way. Could this possibly be a gateway into virtual girlfriends/boyfriends?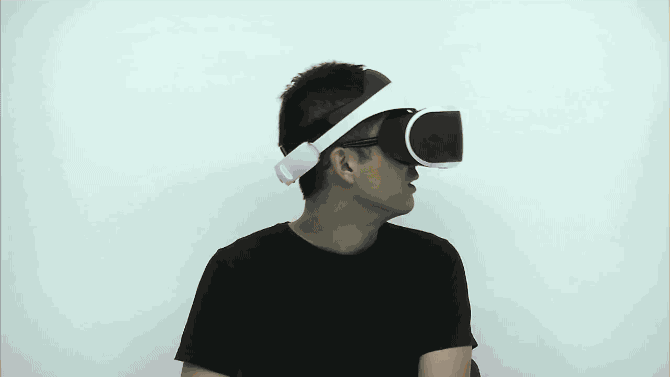 Source: Bandai Namco's Official Youtube, Polygon, Destructoid