The cast for the upcoming TV anime adaptation of Daisuke Ashihara's Sci-Fi World Trigger manga has been announced. The anime series will be produced by Toei Animation and is set to air this October 2014 which falls under the Fall/Autumn 2014 anime season.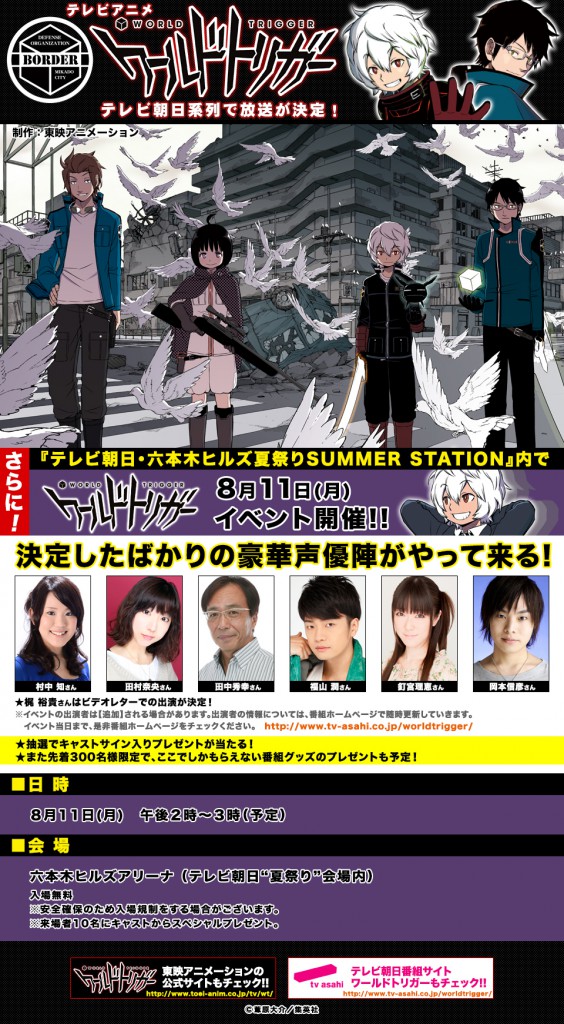 The cast is as follows:
Kaji Yuki (Haruyuki Arita from Accel World, Kou Mabuchi from Ao Haru Ride, Issei Hyoudou from High School DxD)
Okamoto Nobuhiko (Io Otonashi from Acchi Kocchi, Rin Okumura from Ao no Exorcist, Daichi Shijima from Devil Survivor 2 The Animation)
Kugimiya Rie (Happy from Fairy Tail, Kagura from Gintama, Shana from Shakugan no Shana)
Hideyuki Tanaka (Yusaku Kudo from Detective Conan, Jean Robert Lap from Legend of the Galactic Heroes, Issei Maebara from Konpeki no Kantai)
Nao Tamura (Ayuko Uehara from Aiura, Cosmos from Fairy Tail (2014), Minori from Log Horizon)
Jun Fukuyama  (Yukio Okumura from Ao no Exorcist, Yuuta Togashi from Chuunibyou demo Koi ga Shitai!, Lelouch Lamperouge from Code Geass: Hangyaku no Lelouch)
World Trigger manga PV:
World Trigger vomic PV:
The cover of Shonen Jump's 28th issue featuring the manga World Trigger: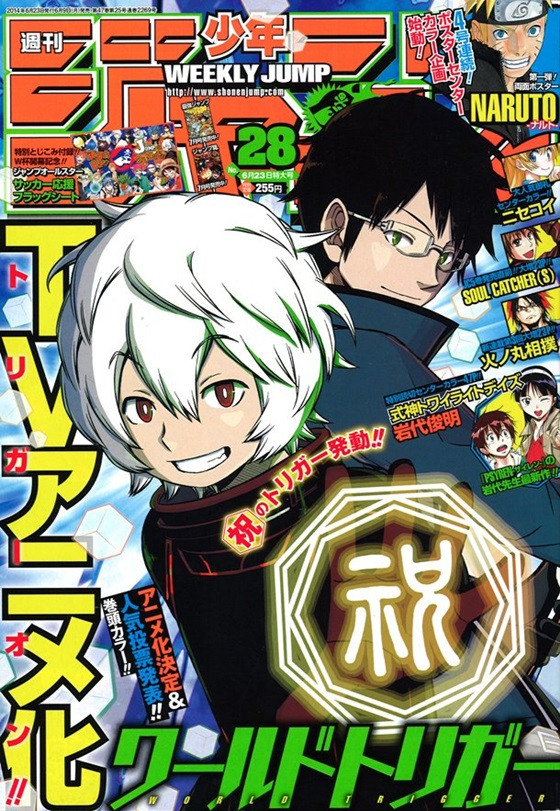 Visual: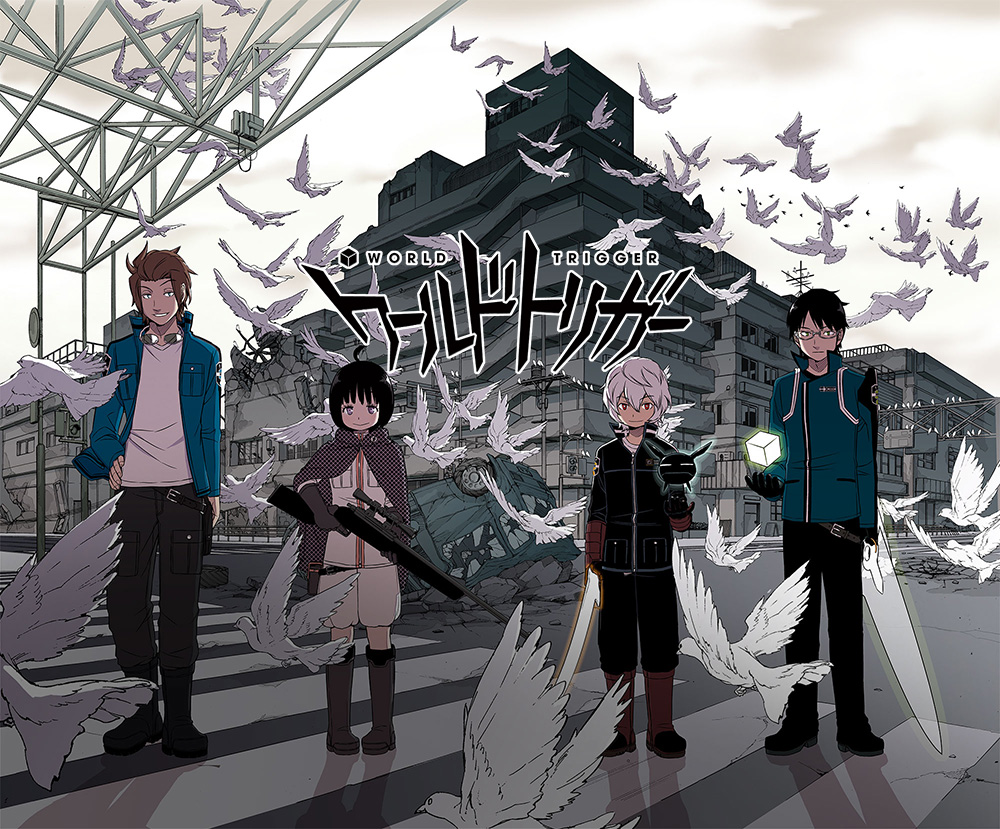 World Trigger is a Sci-Fi manga written and illustrated by Daisuke Ashihara. The series began early last year in Shueisha's Weekly Shounnen Jump magazine. To date there has been a total of 5 volumes released. The manga is also currently available on Viz Media's digital Weekly Shonen Jump.
World Trigger synopsis from Haruhichan:
A gate to another dimension has burst open, and from it emerge gigantic invincible creatures that threaten all of humanity. Earth's only defense is a mysterious group of warriors who have co-opted the alien technology in order to fight back!
Source: World Trigger official website