According to the official site of Yama no Susume Second Season (lit. Encouragement of the Climb), the volume 2 of the anime's BD and DVD release will include an unaired official anime episode that will be released on October 24, 2014.
The first volume (BD and DVD) of Yama no Susume Second Season is available for purchase while the remaining six volumes are open for pre-order. Here are the release dates for the anime's BD and DVD release:
Volume 1 – September 6, 2014
Volume 2 – October 24, 2014
Volume 3 – November 28, 2014
Volume 4 – December 26, 2014
Volume 5 – January 23, 2015
Volume 6 – February 27, 2015
Volume 7 – March 27, 2015
The first season of the anime was aired during Winter 2013 while the second season is currently ongoing in Summer 2014. It was produced by 8bit (Tokyo Ravens, Grisaia no Kajitsu) and Earth Star Entertainment (Nobunagun, Teekyuu) and was directed by Yamamoto Yuusuke (NHK ni Youkouso!, Walkure Romanze). Crunchyroll simulcasted both seasons of the anime.
Yama no Susume began as a shoujo-ai manga series by Shiro (originally styled as siro) and was published on Earth Star Entertainment's Comic Earth Star magazine. The manga is still ongoing.
Yama no Susume Second Season Visual: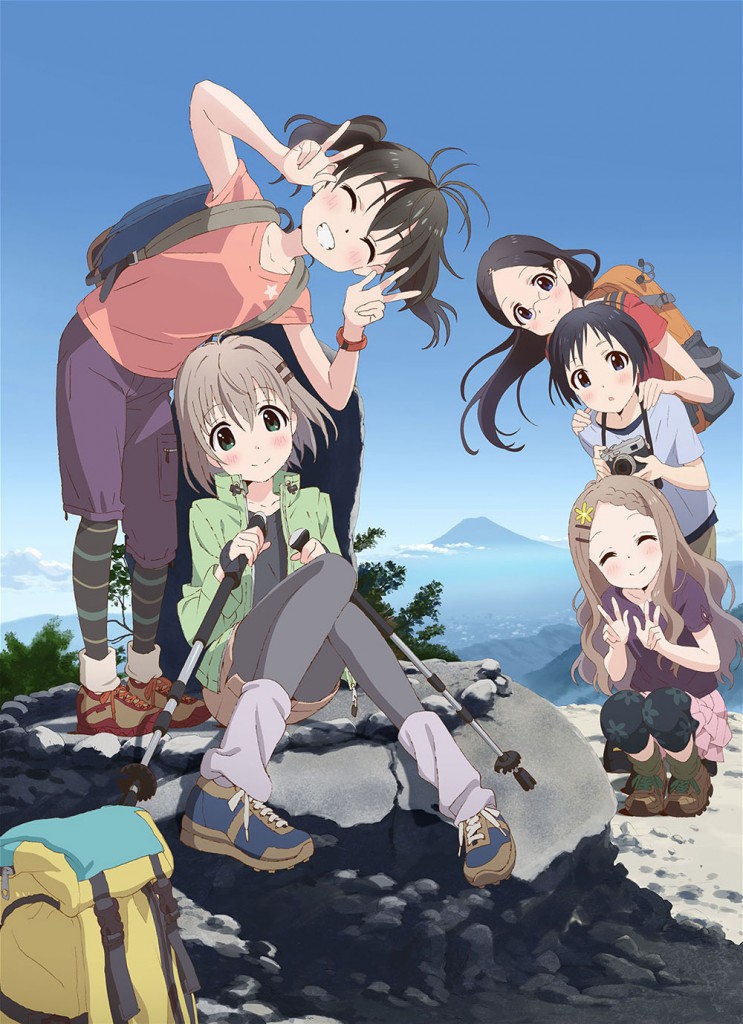 Synopsis of Yama no Susume from Haruhichan:
Aoi prefers indoor hobbies and is afraid of heights, but her childhood friend Hinata loves to show off her passion for mountain climbing. As young children they once watched the sunrise from the top of a mountain, and now they've decided to take up mountain climbing in hopes of seeing that sunrise again. They have cooking battles with mountaineering gear, climb small hills in their neighborhood, and meet new mountaineering friends as they learn the ropes of the hobby. When will they finally see that sunrise again?
Source – Yama no Susume's Official Website