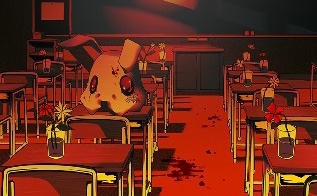 According to the second volume of Yoshiki Tonogai's (Doubt, Judge) suspense-action manga series, Secret, will end in three volumes. The third volume will be released in April 2015 in Japan.
The series was serialized on Square Enix' Monthly Shounen Gangan magazine on October 12, 2013. The first compiled book volume was released on May 22, 2014. The second compiled book volume was released on October 22, 2014. The series will be published in North America by Yen Press on January 2015.
Volume covers of Secret:
Synopsis of Secret by Yen Press:
"There are three murderers hiding in your midst." These are the ominous words given to the six survivors of a tragic bus accident, followed by an ultimatum: Within one week, the murderers must anguish over their crimes and find some way to answer for them, or the evidence of their sins will be given to the police. But when every person has a secret, who can you trust…?
Source – ANN
sevenpocky | Anime and Manga Enthusiast. Slice-of-life and Sports genre fanatic. Shoujo manga lover.
Oh, and I'm short and I love writing manga news.