During the AnimeJapan 2015 event, Warner Entertainment's booth began streaming the 2nd promotional video for Gainax's anime project, Houkago no Pleiades. The anime will premiere this Spring 2015 on April 10.
初公開となるPV第2弾をAnimeJapan2015のワーナーブースなどで上映中です! 会場に来られないよ!という方、公式サイトにもアップしておりますので要チェック! http://t.co/MJhDn0wQTq (つかやん) #プレアデス #animejapan

— 放課後のプレアデス (@sbr_gx) March 21, 2015
Houkago no Pleiades 2nd PV:
The first PV was streamed last January:
In addition to this, the main cast was reveled earlier:
Houkago no Pleiades (Wish Upon the Pleiades) is an anime project collaboration between animation studio Gainax (Neon Genesis Evangelion, Medaka Box) and Japanese car manufacturer Subaru that centres around the story of five magical girls who collect fragments so an alien can return to its home in Pleiades. It first started as a series of 4 online OVAs that released on Youtube in 2011 that are approximately 6 minutes each. The series was directed by Shouji Saeki (FlCL, Medaka Box) with the anime characters designed by Mai Otsuka (Non Non Biyori, Shakugan no Shana), concept designs by Daisuke Kikuchi (Gurren Lagann) and animated by Gainax.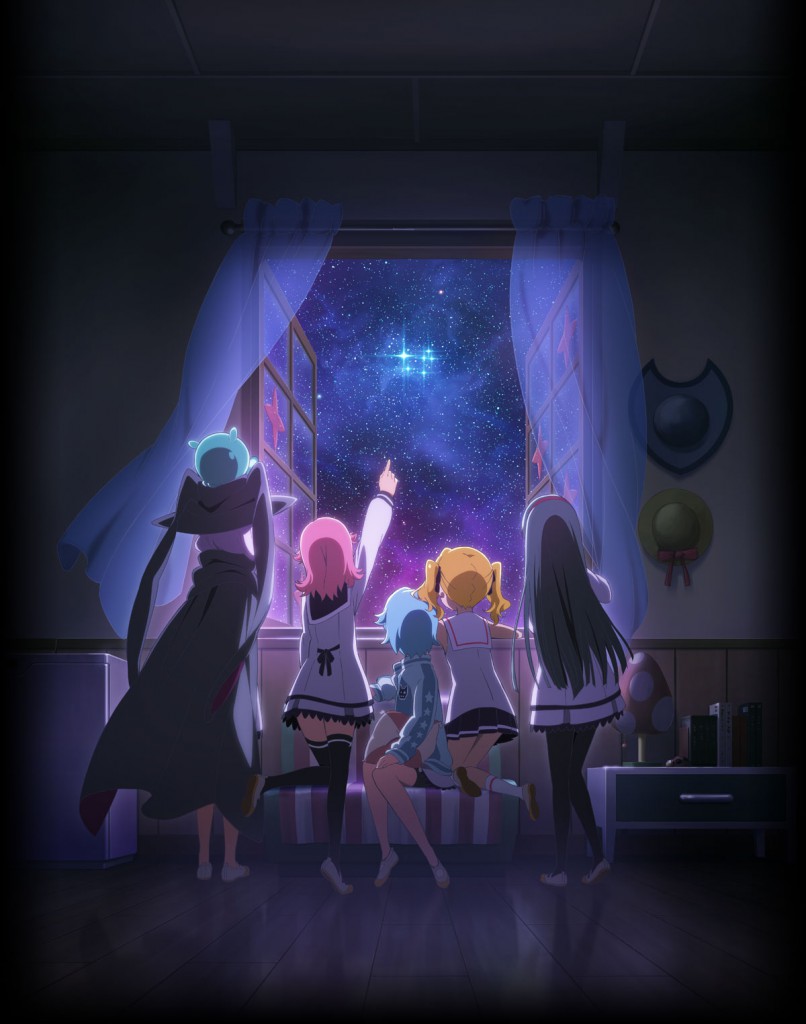 Houkago no Pleiades synopsis from Haruhichan:
Subaru is a young girl who discovers that her best friend Aoi is part of magical group trying to gather engine fragments so that a little being from Pleiades can return to his home. Subaru considers joining them as she was chosen by the Pleiadian, president of this afterschool club.

A collaboration between Gainax and the car maker Subaru.
Official Anime Website: http://sbr-gx.jp/
Official Twitter Account: @sbr_gx
Official Hashtag: #プレアデス
Source – Houkago no Pleiades' Official Anime Website