With just over a week till the broadcast of The [email protected]: Cinderella Girls the anime's official website has released the 6th key visual, which features the 14 main idols. The series itself will be airing from January 9th next year. Additionally, the first commercial for the anime's New Year's special was also released.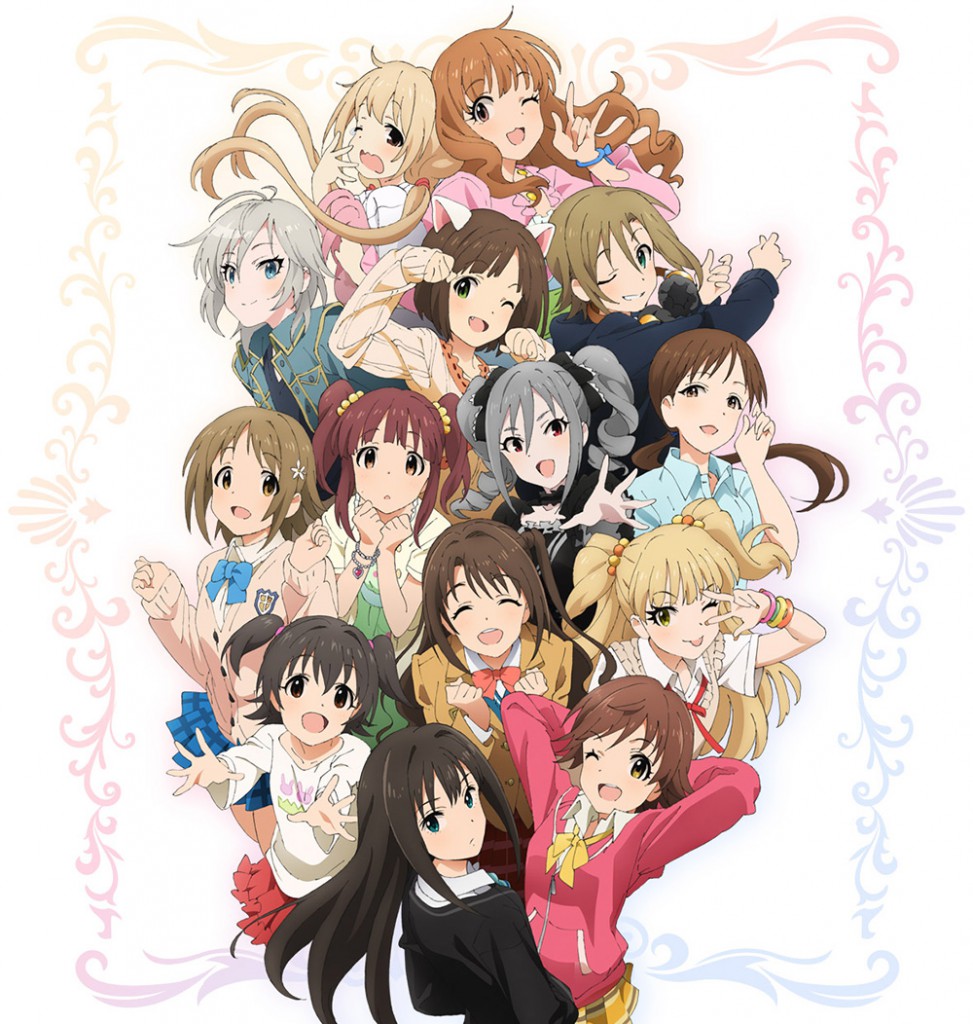 The brand new visual will also be the cover of the CD release of the anime's Opening theme song, Star!!, performed by the main cast of the anime. Further information about the song's release will be revealed in the near future.
There will also be a special program being broadcasted prior to the The [email protected]: Cinderella Girls to celebrate the New Year. The special, titled The [email protected]: Cinderella Girls ~TV Anime Before New Years Cinderella Special Broadcast~, will be a live action program feature 4 members of the anime's cast: Sayuri Hara, who voices Mio Honda, Ruriko Aoki, who voices Riina Tada, Haruka Yoshimura, who will voice Mika Jougasaki, and Rei Matsuzaki, who is voicing Kirari Moroboshi.
The special will be broadcasted on January 2nd at midnight (effectively January 3rd) on Tokyo MX, Chiba TV, Gunma TV, Tochigi TV, TVS, TVK, KBS Kyoto, Sun TV, GBS, and Mie TV. Here is the commercial for the New Years special:
The anime's main cast were earlier revealed and includes:
Ayaka Ohashi (Kurome in Akame ga Kill!) voicing as Uzuki Shimamura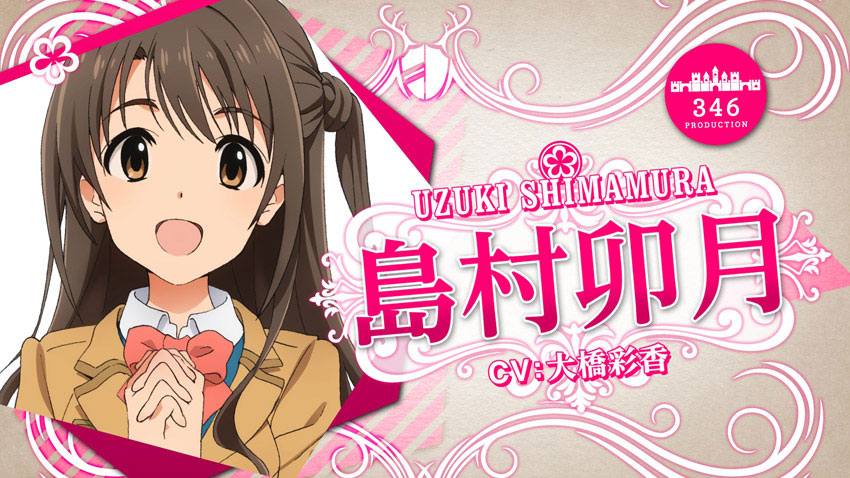 Ayaka Fukuhara (First Major Role) will play the role of Rin Shibuya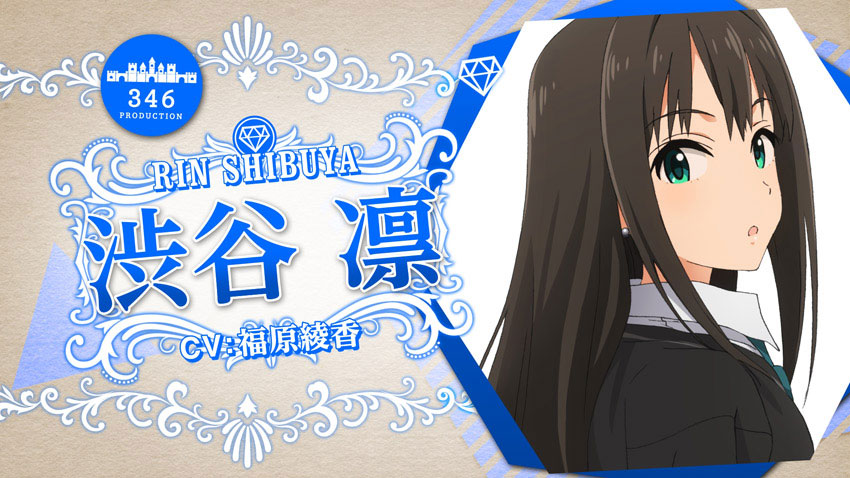 Sayuri Hara (Rizumu Amamiya from Pretty Rhythm: Aurora Dream) will be the voice of Mio Honda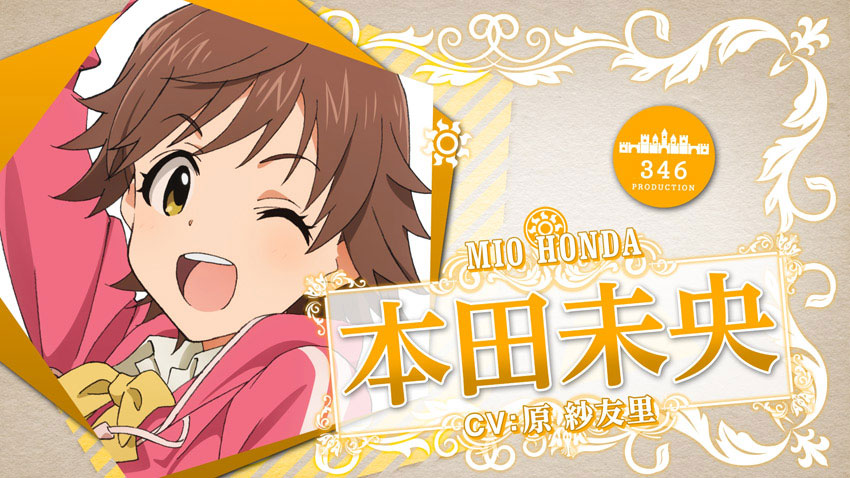 Tomoyo Kurosawa (Tina Sprout from Black Bullet) voices Miria Akagi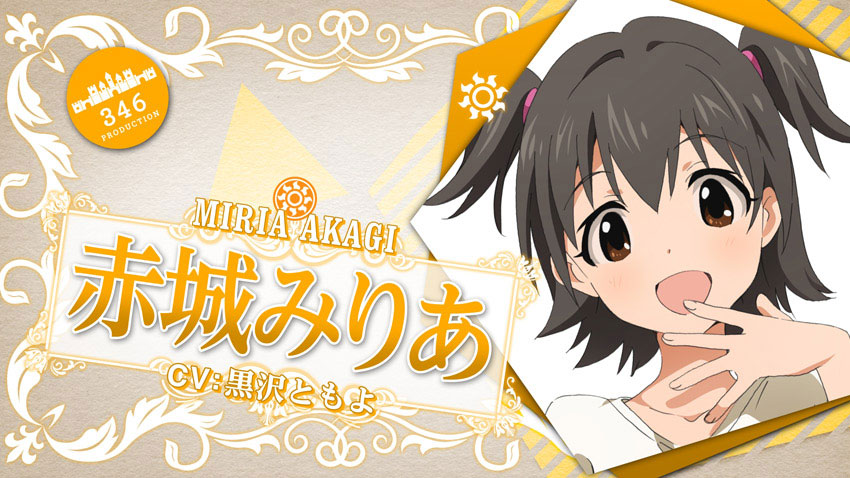 Sumire Uesaka (Sanae Dekomori in Chuunibyou demo Koi ga Shitai!) will voice Anastasia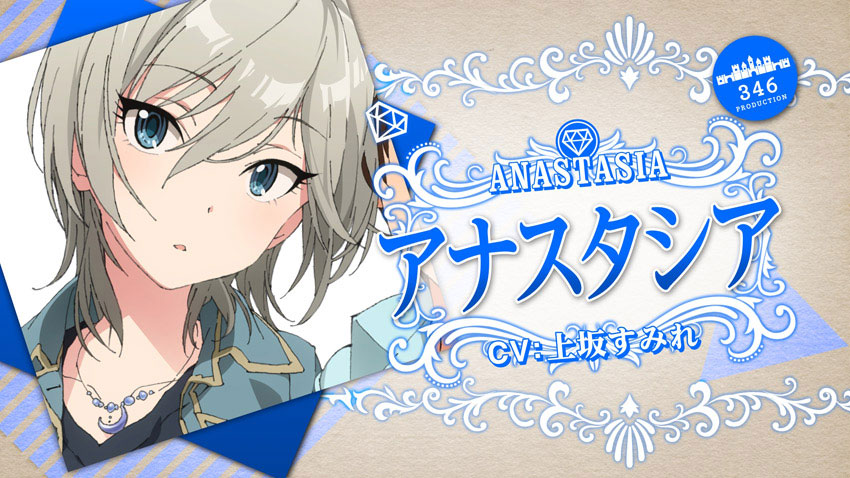 Naomi Oozora (Inari Fushimi from Inari, Konkon, Koi Iroha.) voices Chieri Ogata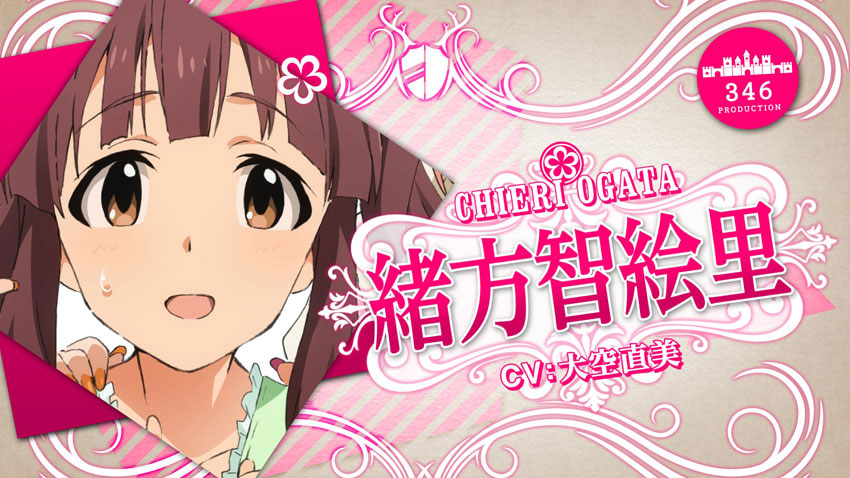 Maaya Uchida (Rikka Takanashi from Chuunibyou demo Koi ga Shitai!) is voicing Ranko Kanzaki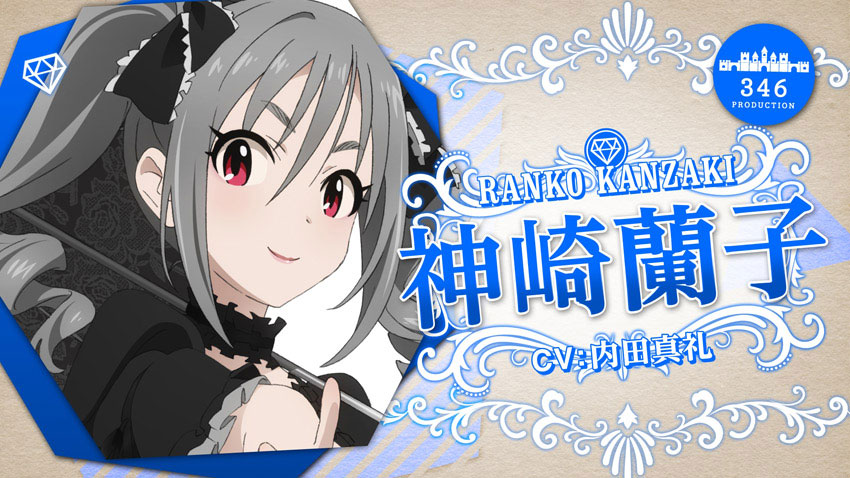 Nozomi Yamamoto (Yukimura Kusunoki in Boku wa Tomodachi ga Sukunai) playing as Rika Jougasaki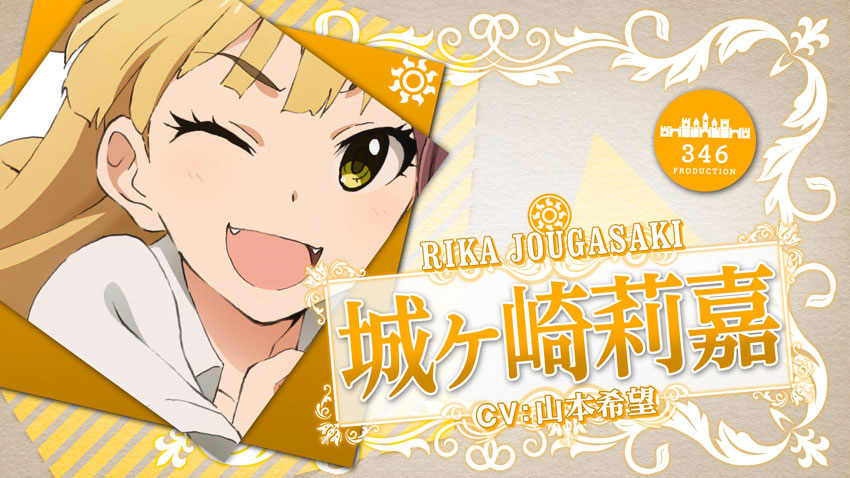 Ruriko Aoki (Priscilla Twilight from Genei wo Kakeru Taiyou) will voice Riina Tada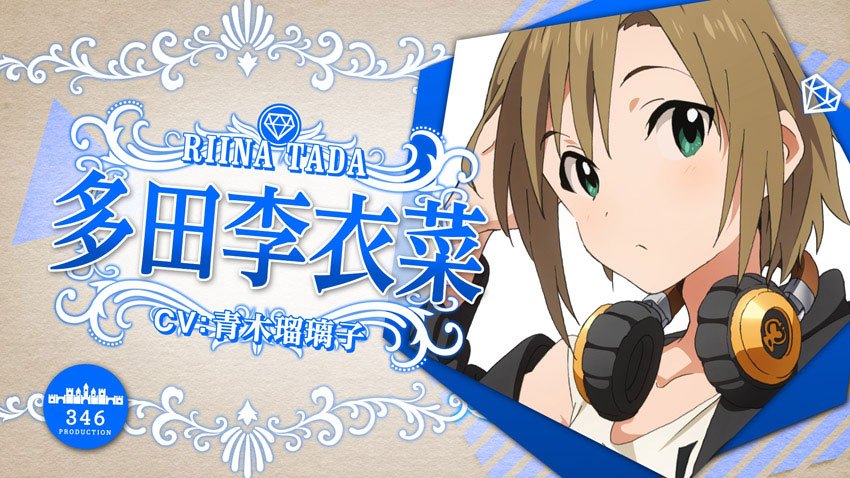 Aya Suzaki (Tamako Kitashirakawa from Tamako Market) will be voicing Minami Nitta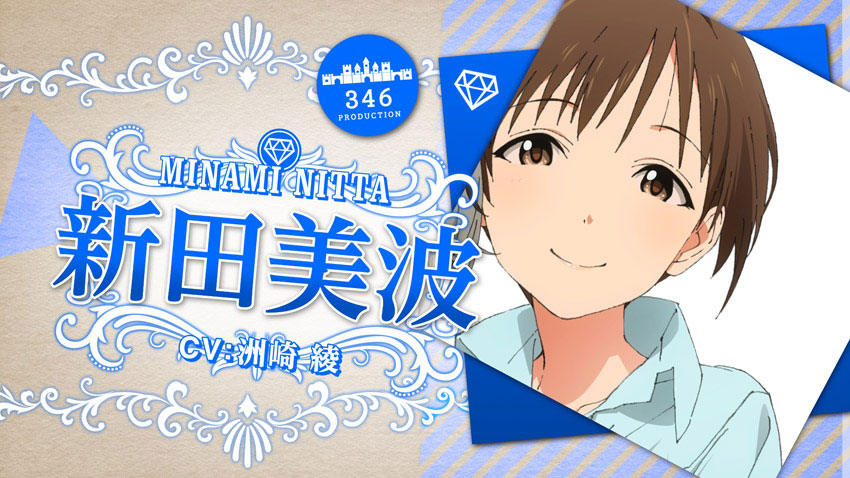 Hiromi Igarashi (Hiromi Igarashi in Rail Wars!) as Anzu Futaba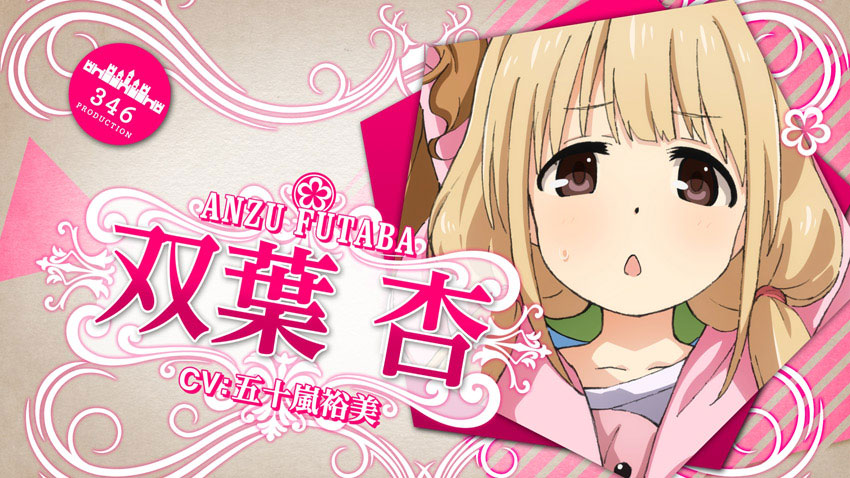 Natsumi Takamori (Mei Misaki from Another) will play Miku Maekawa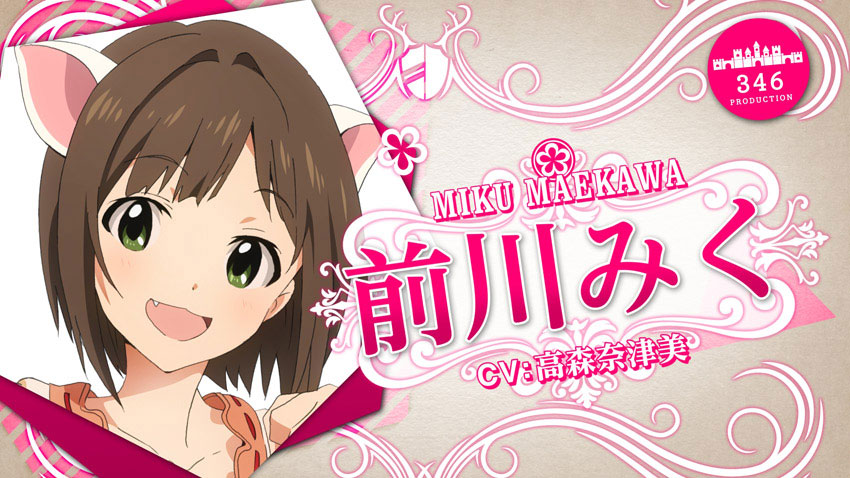 Yuka Ootsubo (Kyoko Toshino from YuruYuri) as Kanako Mimura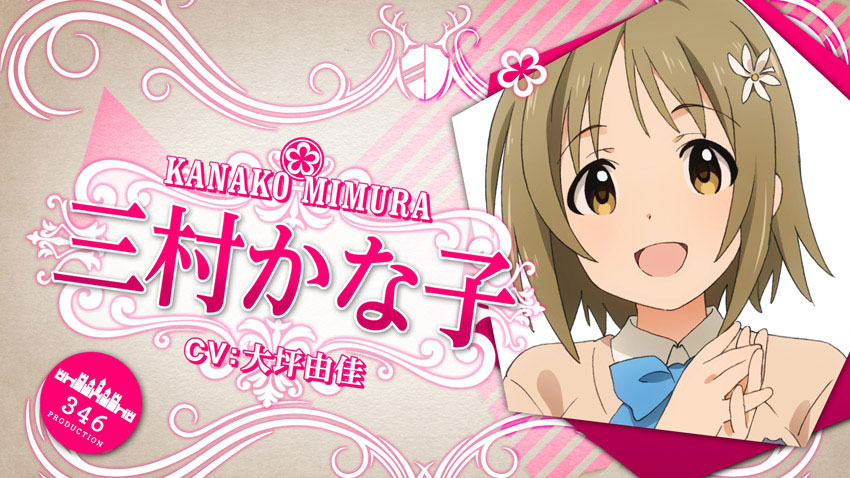 Rei Matsuzaki (Ayame Reikadou from NouCome) voices Kirari Moroboshi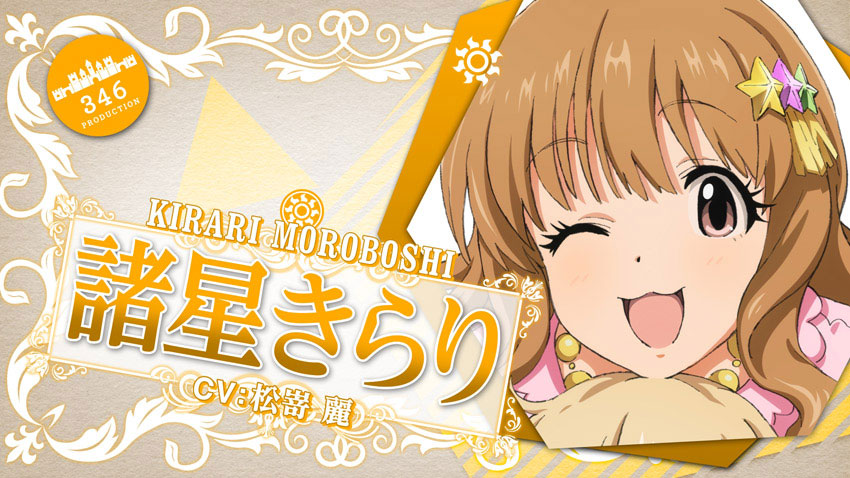 Other members of the cast includes:
Marie Miyake (Aki Mikage in Gin no Saji) is voicing as Nana Abe
Mako Morino (Chiyori in Selector Infected WIXOSS) will be voicing Yuki Himekawa
Chinatsu Akasaki (Shinka Nibutani in Chuunibyou demo Koi ga Shitai!) as Akane Hino
Eri Suzuki (Sanae Higashihongan in Rokujouma no Shinryakusha!?) will voice Yuuko Hori
Satsumi Matsuda (Hiroe Atago in Saki: Zenkoku-hen) as the voice of Shouko Hoshi
Hitomi Harada (Mizuki Himeji in Baka to Test to Shoukanjuu) as Airi Totoki
A brand new promotional video has released for The [email protected]: Cinderella Girls anime:
Here is the previously released PV:
The anime's production crew was earlier revealed and are as follows:
Director and Storyboard Artist: Noriko Takao (The [email protected], The Disappearance of Haruhi Suzumiya)
Series Composer: Tatsuya Takahashi (The [email protected] Movie: Kagayaki no Mukougawa e! Screenplay)
Character Designer and Animation Director: Yuusuke Matsuo (Black★Rock Shooter OVA, The [email protected])
Music Composer: Hidekazu Tanaka (Aikatsu! and The [email protected] Theme Song Composer)
Animation Studio: A-1 Pictures (Sword Art Online, Aldnoah.Zero)
The [email protected]: Cinderella Girls is a mobile social game developed by Mobage and published by Bandai Namco Games. The game involves the player to interact with other players, where they need to perform various tasks. The game features a total of 100 idols to be collected, who are represented as trading cards in the game. The game acts out like other social games where you will need to use a form of stamina to do a task – where it is refilled over time. The game has been reported to earn 1 Billion Yen (~ 10 Million USD) per month from in-game purchases of items and idols, and has over 4 million users as of April this year. A live concert of the game with all the voice actresses, [email protected] Cinderella Girls 1st Live Wonderful [email protected]!!, was held at the Maihama Amphi Theater in Chiba Prefecture where the anime adaptation was announced last year.
The [email protected]: Cinderella Girls anime will be airing in Japan from January 9 at midnight (effectively the 10th) during the Winter 2014/2015 anime season. The New Years special will be airing on January 2 at midnight (effectively the 3rd) on various television networks.
You can visit the anime's website here: http://imas-cinderella.com/
And follow their Twitter here: @imas_anime
Source – The [email protected]: Cinderella Girls Anime Website