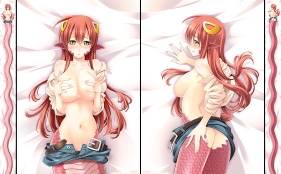 If you are a fan of Okayado's Monster Musume (Everyday Life with Monster Girls) and wanted to buy the 7-meter Miia dakimakura that was sold at Comiket 88, but were let down when it sold out in less than an hour, then there is some good news for you! If you live in Japan or have access to a proxy/forwarding service you can order one via the mail order site Hobidas. These 100,000 yen ($806) dakimakura covers are being made-to-order for all of the Miia fans who were not able to get ahold of one from the limited original print run.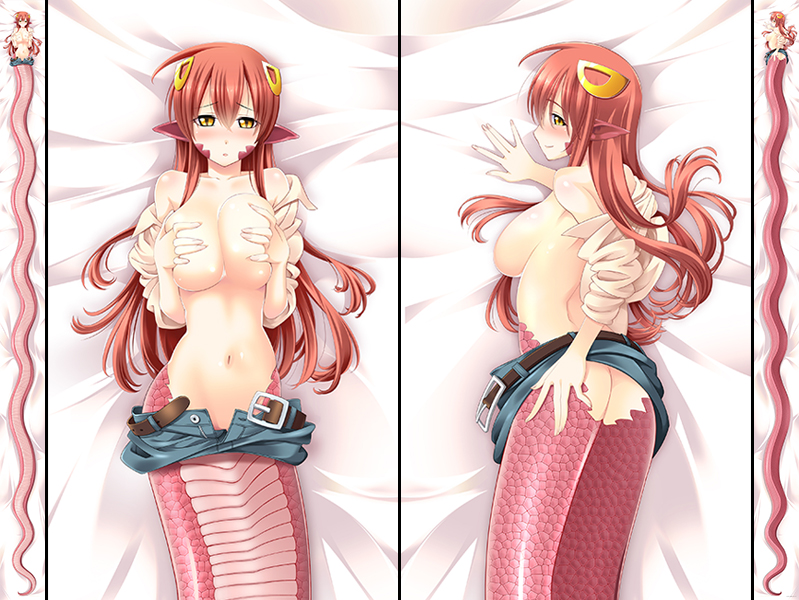 If a 100,000 yen dakimakura cover is too expensive for you but you still wish to support the show or grab some more of that sweet Comiket merchandise, Hobidas is also selling the other exclusive merchandise that was showcased here, as well as other official goods. However, unlike the made-to-order Miia daki, the other Comiket merchandise is only available while supplies last so act while you can as some are already sold out!
snakes88 is an anime and PVC enthusiast . Have feedback on the article? Feel free to get in touch on Twitter to talk about all things anime and PVC.