The immensely popular fantasy action manga Akame Ga Kill has just announced that it will get its own TV anime. The February issue of Square Enix's Gangan Joker magazine is announcing on Wednesday that a television anime adaptation of Akame Ga KILL! manga is green lit.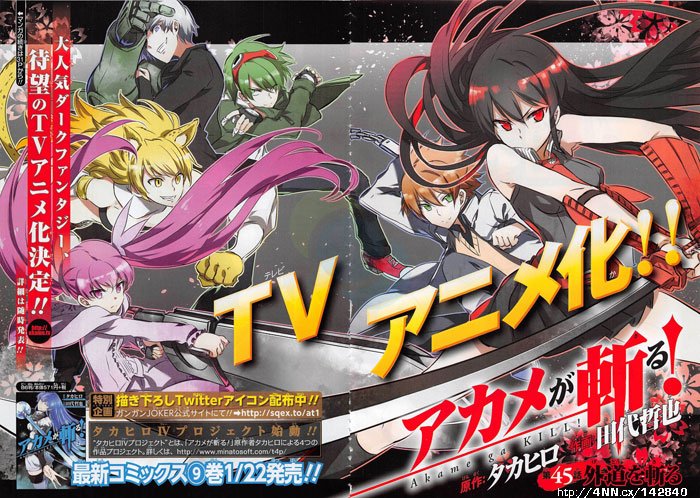 The story follows, Akame, a girl who had been previously brainwashed by the Empire to become an assassin. This however all changes when Akame meets a boy named Tatsumi, who promises to stand up to the evil that has been cursed upon her. The evil that is the Empire. This dark action is in its 9th volume, which will ship on January 22nd.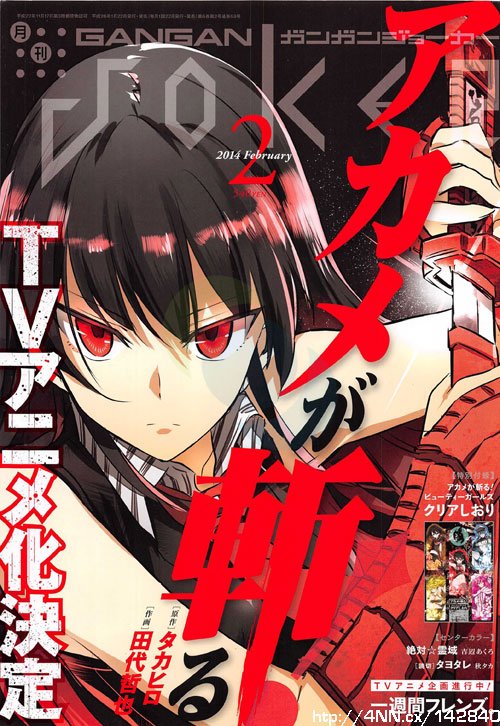 Is this series the years next big hit? Are you excited for this new series? Will it live up to its expectations? Tell us in the comment section below!