Two weeks ago the official Shounen Jump website opened with a countdown timer with the text "Naruto: Next Generation" and today the countdown has revealed that a manga series for Boruto will publish as part of Weekly Shounen Jump magazine at a monthly basis starting Spring 2016. The series will center around protagonist Boruto, the son of Naruto.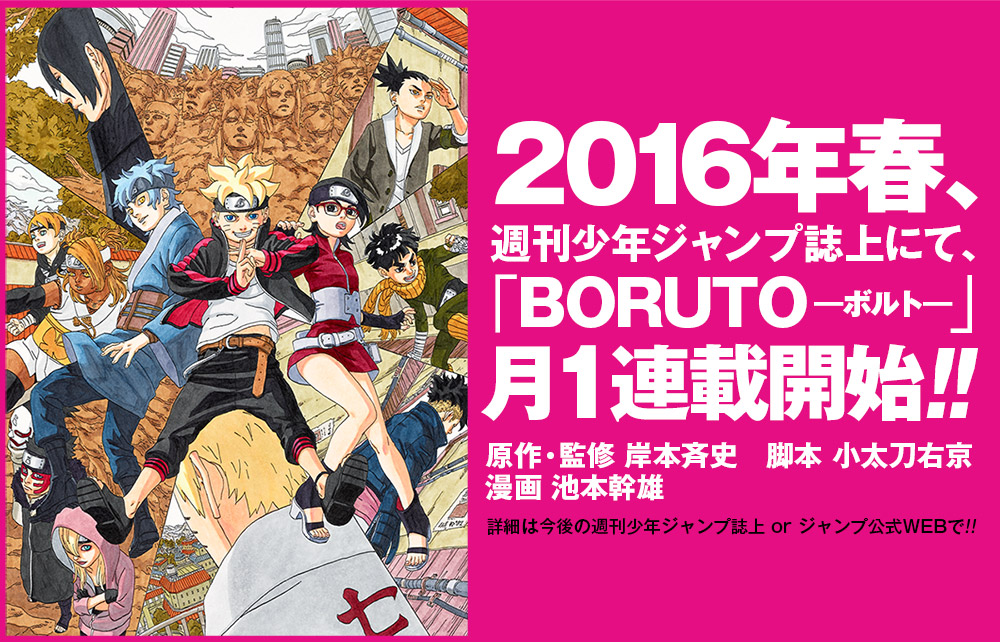 Mikio Ikemoto will be the illustrator of the manga. He previously worked as an assistant for Masashi Kishimoto, the original manga creator of Naruto. In addition, Kishimoto will be supervising the manga and Ukyou Kodachi will be writing the script.
Naruto is an original manga series created by Masashi Kishimoto. The manga began in 1999 in Shueisha's Weekly Shonen Jump magazine, where to date a total of 69 volumes have released. Since its debut the manga has sold over 130 million copies in Japan alone. The series has also received two TV anime series adaptation, covering the manga's two parts: Naruto and Naruto Shippuden in 2002 and 2007 respectively. Both series were produced by Studio Pierrot. Additionally, a total of 9 anime films have released to date and numerous OVAs and specials. A light novel spin-off was produced by Masatoshi Kusakabe and released in 2002, and a manga spinoff, titled Rock Lee no Seishun Full-Power Ninden, began publishing in 2010 from Kenji Taira and was adapted into an anime in 2012. Today, the franchise is one of Japan's most renowned and one of the most popular anime/manga series outside of Japan.
Boruto: Naruto the Movie synopsis from MAL:
Boruto is the son of the 7th Hokage Naruto who completely rejects his father. Behind this, he has feelings of wanting to surpass Naruto, who is respected as a hero. He ends up meeting his father's friend Sasuke, and requests to become… his apprentice!? The curtain on the story of the new generation written by Masashi Kishimoto rises!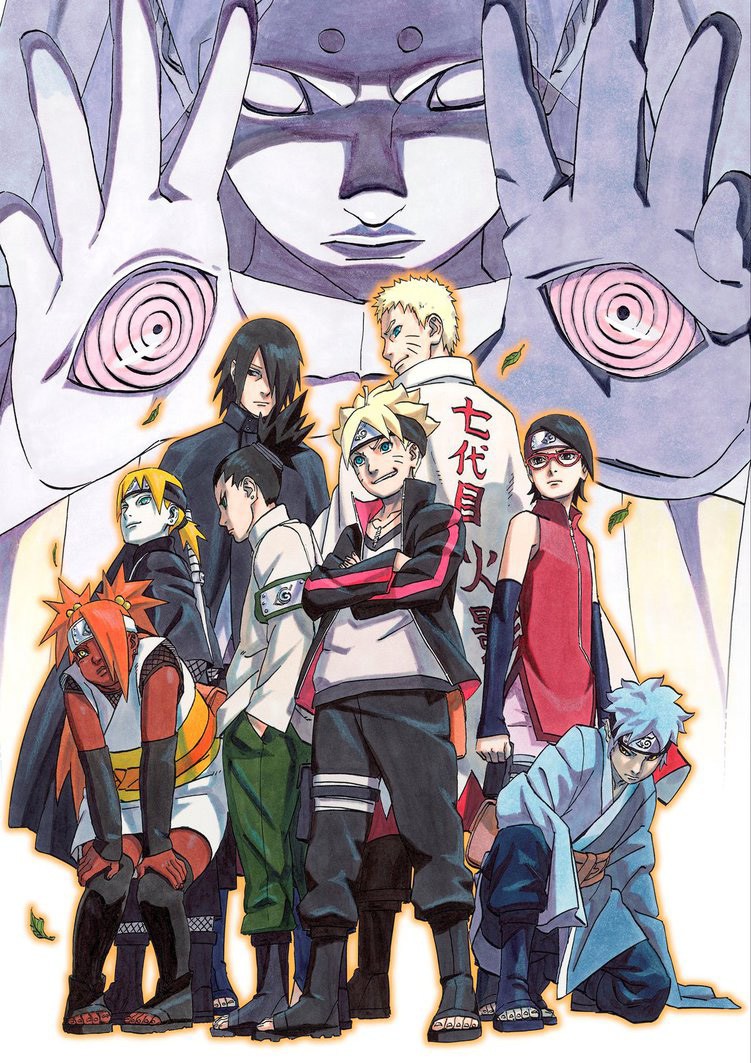 Source: Shonen Jump official site