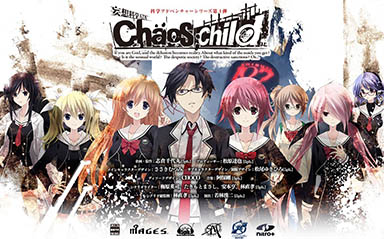 The release date and voice cast for the latest in 5pb.'s series of science adventure games has been revealed. We previously reported about the game being revealed at the Live5pb.2013 event at the Tokyo Dome City Hall last year. 
Chaos;Child, the fourth entry in 5pb.'s science adventure game series, will launch for Xbox One on November 27 in Japan, the company announced. The standard edition will cost 7,800 yen, while a limited edition will run for 9,800 yen.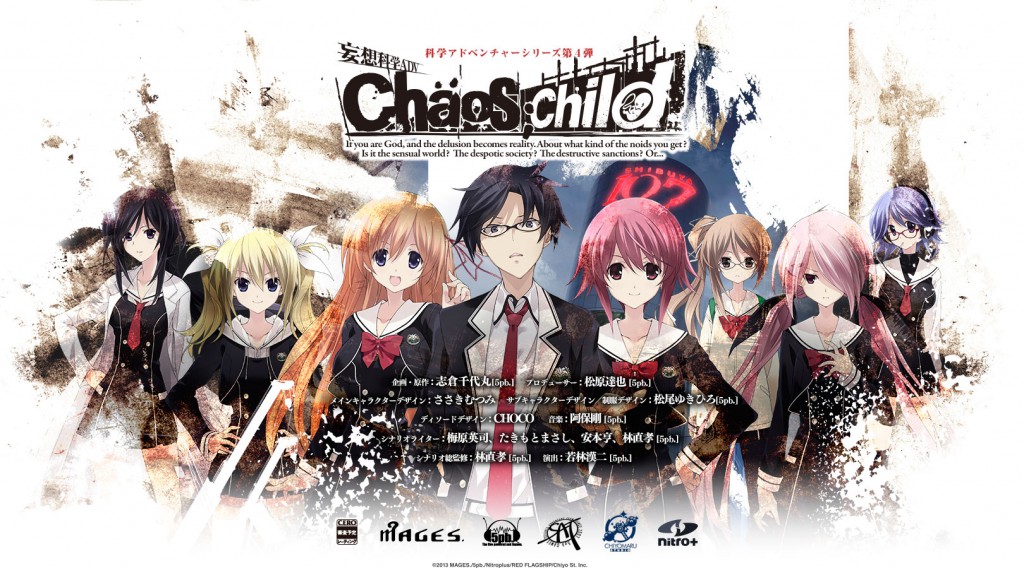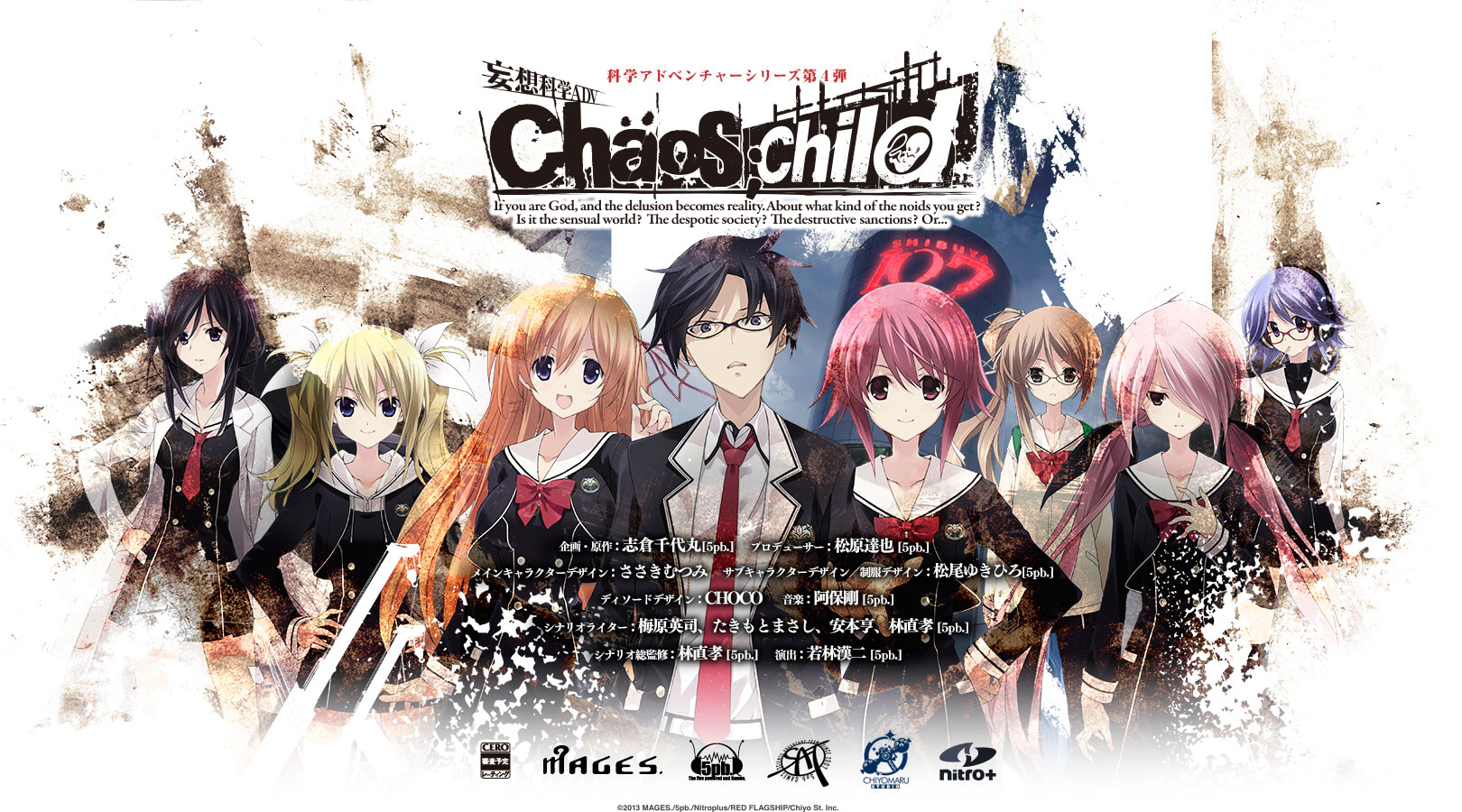 From the game's subtitle, it reads:
If you are God, and the delusion becomes reality. About what kind of the noids you get? Is it the sensual World? The despotic society? The destructive sanctions? Or…
5pb. also revealed the voice cast:
Takuru Miyashiro – voiced by Yoshitsugu Matsuoka
Serika Onoe – voiced by Sumire Uesaka
Hinae Arimura – voiced by Suzuko Mimori
Nono Kurusu – voiced by Sarah Emi Bridcutt
Mio Kunosato – voiced by Risa Taneda
Uki Yamazoe – voiced by Inori Minase
Hana Kazuki – voiced by Sayaka Nakaya
The current production is composed of both 5pb. employees who have worked on previous 5pb. titles and newcomers to the series:
Game Director : Yusuke Matsumoto [5pb.]
Animation Director: Kanji Wakabayashi [5pb.]
Planning and Original Story: Chiyomaru Shikura [5pb.]
Producer: Matsubara Tatsuya [5pb.]
Main Character Designer: Mutsumi Sasaki
Sub-Character Design/Uniform design: Yukihiro Matsuo
Main scenario writer: Eiji Umehara
Sub-Scenario writers: Masashi Kimoto, Yasumoto Toru and Naotaka Hayashi [5pb.]
Scenario Assistant: Masashi Takimoto
Script Written by: Hayashi Naotaka [5pb.]
Di-Sword design: Choco
Music Composer: Abo Takeshi [5pb.]
Chaos;Child leaked PV:
Chaos;Child, as the name indicates is related to the first game in the series Chaos;Head. Chaos;Child will be set in the same world as its predecessor and in the same city of Shibuya, but after the game's conclusion. The game's setting are as follows:
November 6, 2009.
A local Earthquake occurred in Shibuya with a magnitude of 78.
The city of Shibuya, and the area surrounding Shibuya Station is devastated, and the final death toll is 3851 people.

It is currently the year 2015.
The story begins with the reconstruction of a post- earthquake Shibuya…??
The series of science adventure games is a collaboration between developers Nitroplus and 5pb. The games play out similarly to modern visual novels but notably with the usage of the main character's device casually known as a trigger. All games focus heavily on scientific methods and theories and are incorporated into the game. The first game in the series was Chaos;Head, which released in 2008 for the PC. The next game, Steins;Gate released in 2009 and finally followed by Robotics;Notes in 2012. All games have been released and re-released on multiple platforms. All three games also received numerous adaptations in manga, novels and anime. The most well received anime, Steins;Gate also received an original film set after the events of the anime.
Source: Gematsu