The official website of the live action film adaptations of Tsugumi Ohba and Takeshi Obata's Death Note manga has launched a brand new countdown.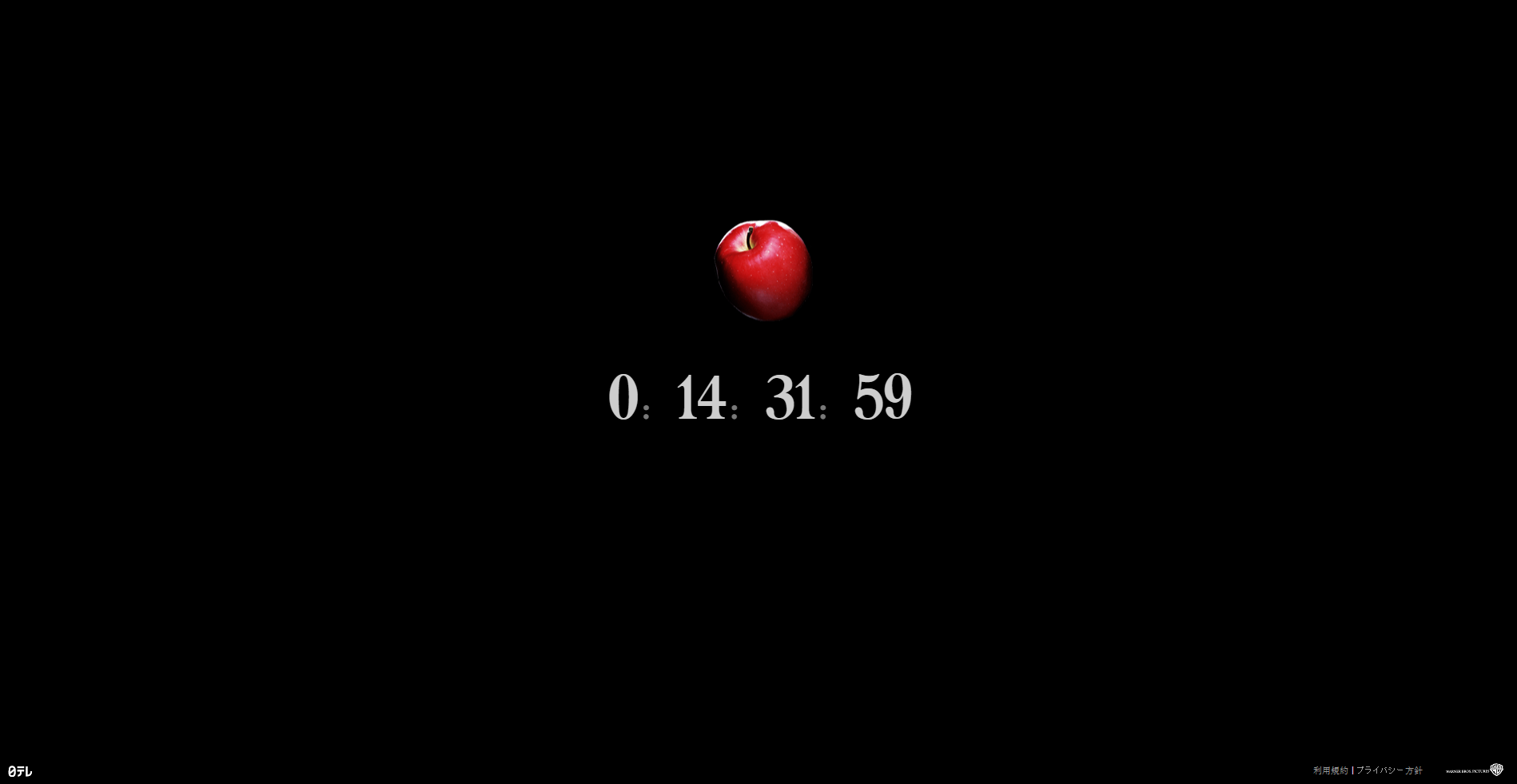 The new countdown is currently ticking down till 10:30pm JST on September 13th, which this Sunday. The last live action film in the series was L: Change the World that released in 2008, which was a spin-off film set in the 20 time skip in the second live action film, Death Note II: The Last Name.
Death Note synpsis from Haruhichan:
Yagami Light is a 17-year-old genius from Japan who is tired of his life, school, and the state of the world as he knows it. One day, on the way home from class, Light stumbles upon a dark notebook with "Death Note" written on the front. Intrigued by its appearance, Light reads the first few sentences, only to find out that it states that anyone whose name is written inside will die. Discarding it as a joke, Light continues his daily activities. Soon after though, his human curiosity takes the better of him and prompts Light to try the notebook, discovering the truth behind the first sentence. Now, with power in his hands, Yagami Light is on a quest to change the world and become God of the New World. His path to holy status won't be easy however, as another genius, known as L, is working against Light's beliefs and Light himself. Who will win this power of Gods between humans?
Death Note is a Japanese manga series written by Tsugumi Ohba and illustrated by Takeshi Obata. The story follows Light Yagami, a high school student who discovers a supernatural notebook from a shinigami named Ryuk that grants its user the ability to kill anyone whose name and face they know. The series centers around Light's subsequent attempts to create and rule a world "cleansed of evil" as "God" using the notebook, and the efforts of a detective known as L to stop him.
Death Note was first serialized in Shueisha's manga magazine Weekly Shounen Jump from December 2003 to May 2006. The 108 chapters were collected and published into 12 tankōbon volumes between May 2004 and October 2006. A television anime adaptation aired in Japan from October 3, 2006, to June 26, 2007. Composed of 37 episodes, the anime was developed by Madhouse and directed by Tetsuro Araki. A light novel based on the series, written by Nisio Isin, was also released in 2006. Additionally, various video games have been published by Konami for the Nintendo DS. The series was adapted into three live-action films released in Japan on June 17, 2006, November 3, 2006, and February 2, 2008.
The countdown on the website will end on September 13th at 10:30pm JST. Whether it is a remake, sequel, prequel or a spin-off movie, all will be revealed on Sunday.
You can visit the film's website here: http://wwws.warnerbros.co.jp/deathnote/