The Japanese server of Valve's first-person shooter video game, Counter Strike, and a recently popular Japanese anime and manga franchise, Shingeki no Kyojin (Attack on Titan), have announced an unexpected collaboration. On November 5, the Counter Strike Japanese server will launch an Shingeki no Kyojin promotion in anticipation for the release of the first compilation movie on November 22, called Shingeki no Kyojin Movie 1: Guren no Yumiya (Attack on Titan: Crimson Bow and Arrow).
Announcement Image:

The game will feature normal and Armored titans as game bosses to battle on several maps.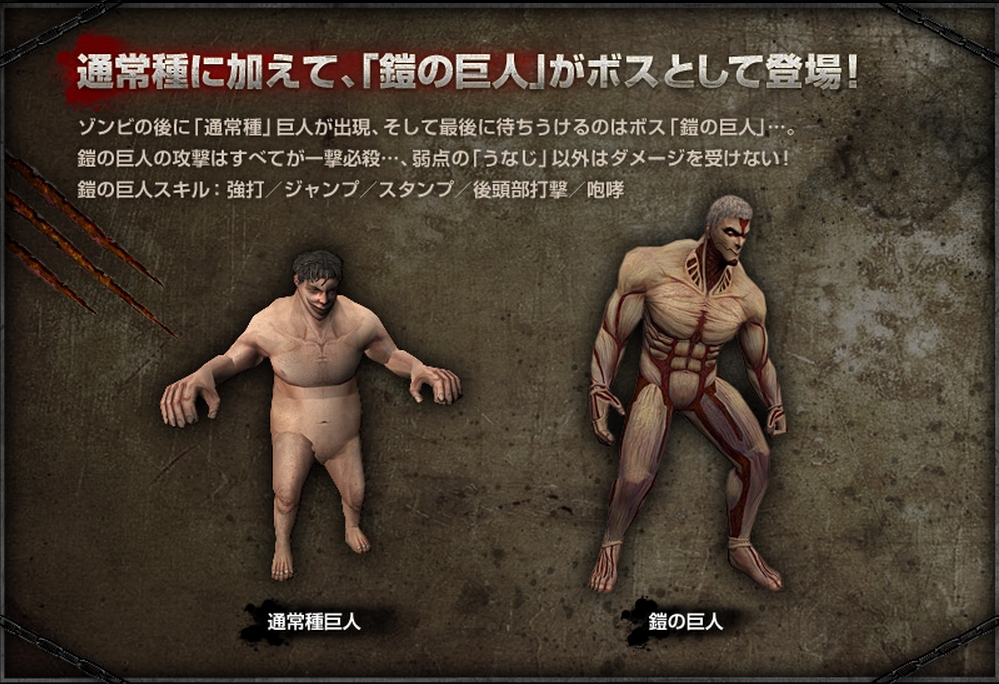 Players could also equip snap-blades and 3D-maneuver gear in the game.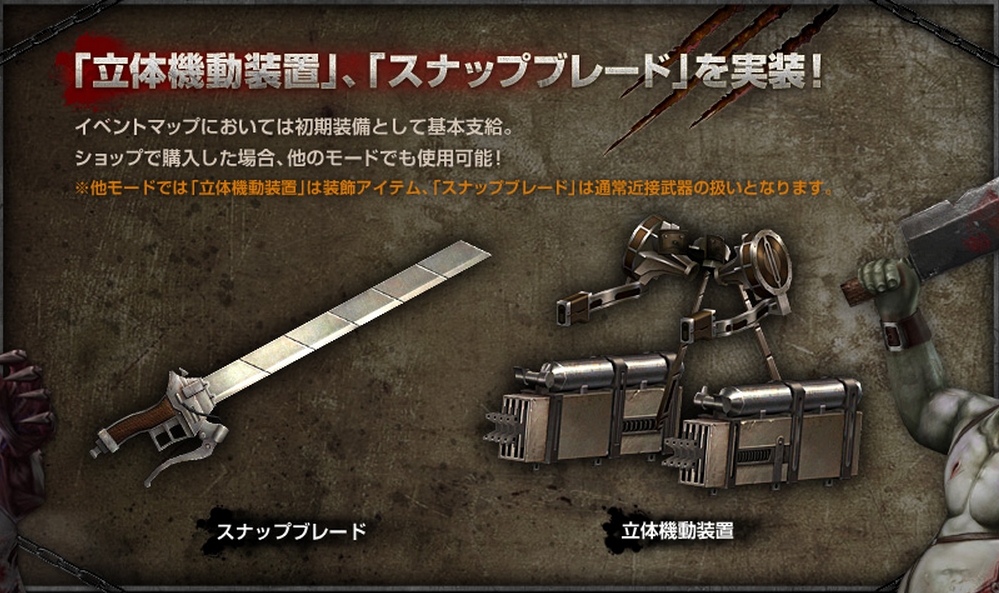 Attack on Titan (Shingeki no Kyojin) is a popular Japanese manga series written and illustrated by Hajime Isayama. It began serialization on Kodansha's Bessatsu Shounen Magazine on September 9, 2009. It has received many adaptations from light novels (Attack on Titan: Before the Fall, Attack on Titan: Harsh Mistress of the City), manga (Attack on Titan: Junior High, Attack on Titan: Before the Fall, Attack on Titan: No Regrets, Sungeki no Kyojin), live-action film (to be released on Summer 2015) and a 25-episode anime adaptation by Wit Studio (Hoozuki no Reitetsu, Hal) and Production I.G (Higashi no Eden, Kuroko no Basuke).
Synopsis of Attack on Titan from Haruhichan:
Several hundred years ago, humans were nearly exterminated by titans. Titans are typically several stories tall, seem to have no intelligence, devour human beings and, worst of all, seem to do it for the pleasure rather than as a food source. A small percentage of humanity survived by walling themselves in a city protected by extremely high walls, even taller than the biggest of titans.

Flash forward to the present and the city has not seen a titan in over 100 years. Teenage boy Eren and his foster sister Mikasa witness something horrific as the city walls are destroyed by a colossal titan that appears out of thin air. As the smaller titans flood the city, the two kids watch in horror as their mother is eaten alive. Eren vows that he will murder every single titan and take revenge for all of mankind.
What do you think on the collaboration? Are you surprised or excited or both? Drop us your thoughts on the comments below!
Source – Official Shingeki no Kyojin and Counter Strike Collaboration Website, Dengeki Online