With this weeks Weekly Shounen Magazine releasing chapter 400 of Hiro Mashima's best-selling shounen manga, Fairy Tail, Natsu Dragneel takes the covers spotlight.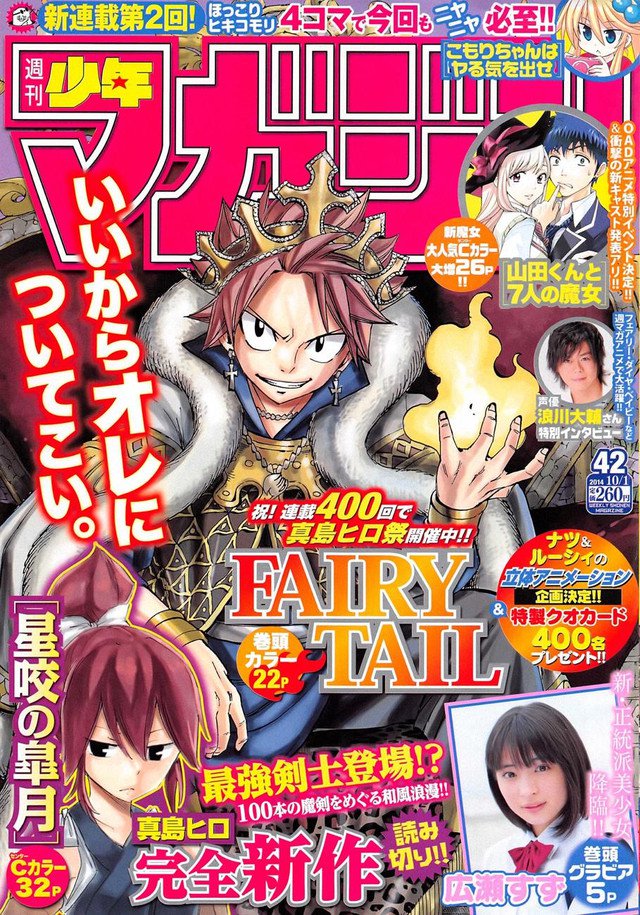 This year's 41st issue of Kodansha's Weekly Shounen Magazine announced last Wednesday that Hiro Mashima will draw a one-shot manga story with a color opening page in the following issue on September 17 which is featured on the cover above. The Japanese-style epic fantasy "Hoshigami no Satsuki" will revolve around a magic sword and "the strongest protagonist." It will be the first all-new one-shot story from Hiro Mashima in three years. He previewed some sketches on twitter.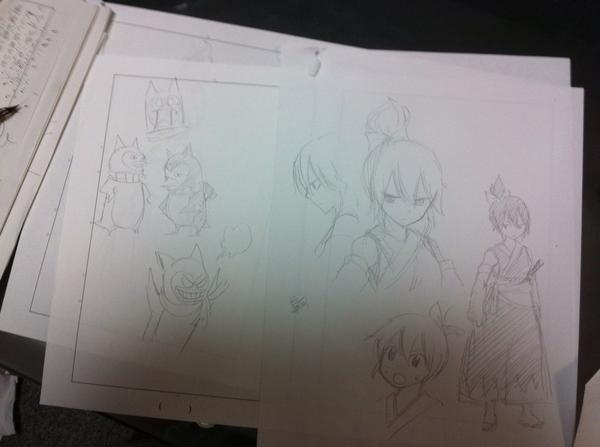 Hiro Mashima is also busy with his Fairy Tail Zero manga and the third chapter will be featured in the Fairy Tail Magazine.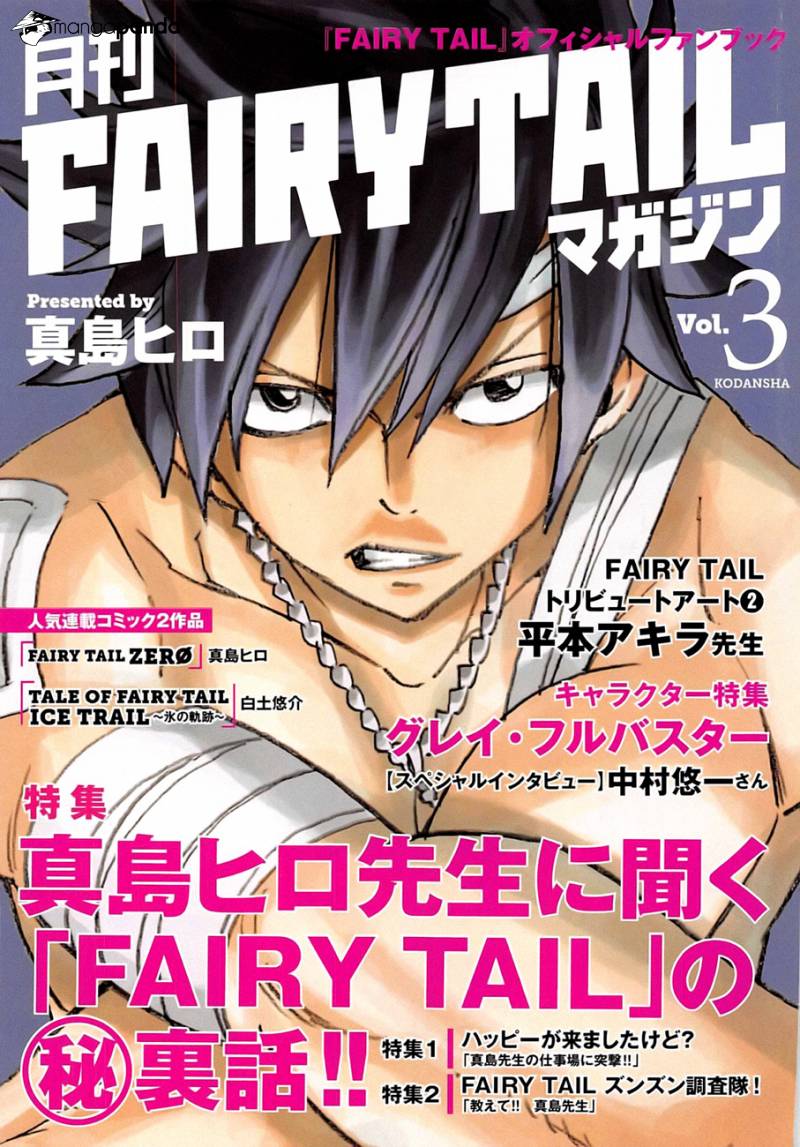 With the 400th chapter of Fairy Tail underway, Prison School manga author Akira Hiramoto drew a congratulatory illustration of Erza Scarlet being tied up.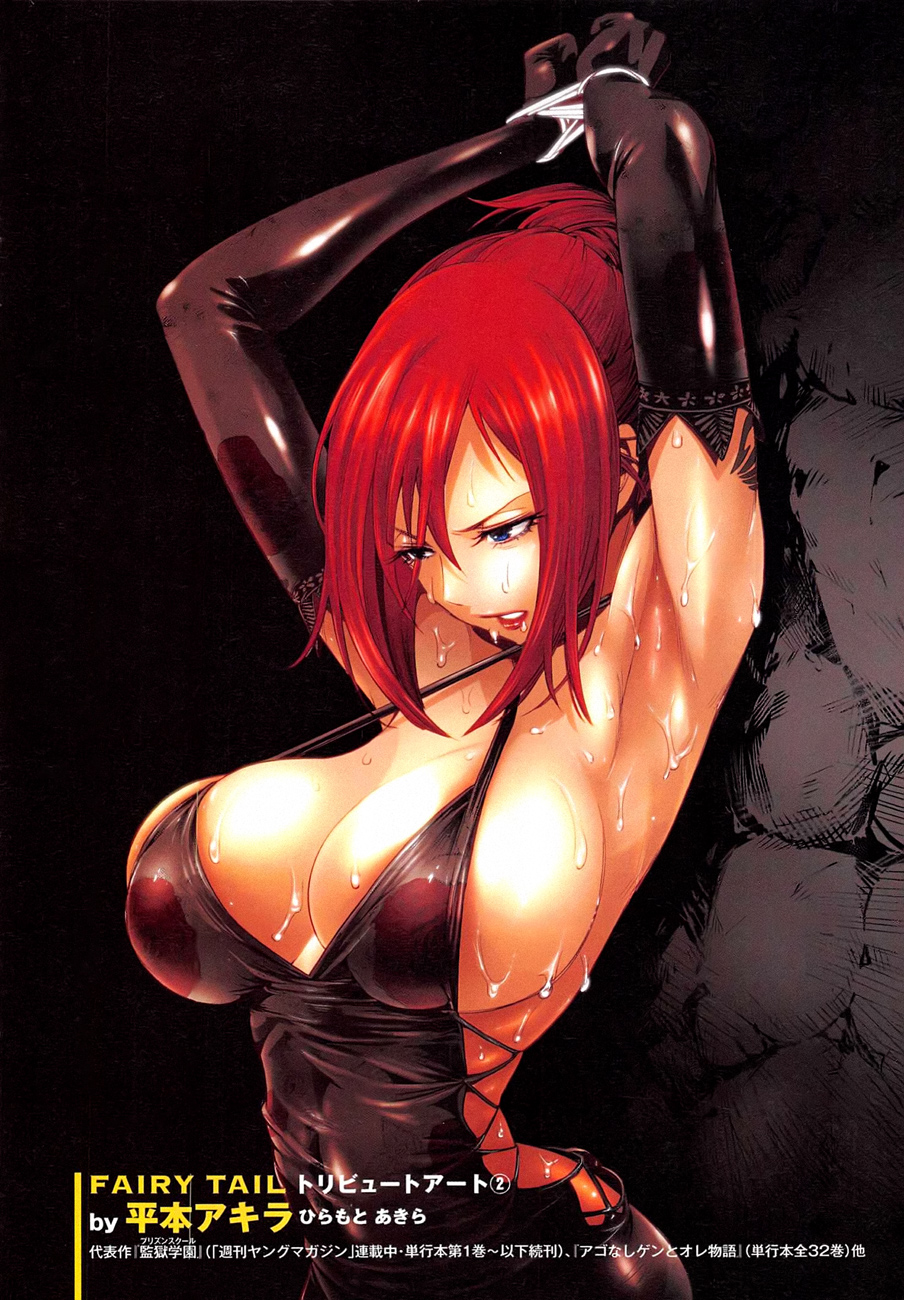 As always, Hiro Mashima is tweeting new sketches every few days and below are some of his latest works:
Source: sgcafe