On March 1st, 2015, the official website of Subaru and Gainax's Houkago no Pleiades (Wish Upon the Pleiades) anime, based off of the 4 OVA series released previously, revealed the theme song artists on Friday. Kano will perform the opening theme song, "Stella-rium," and the five main voice actresses, Takamori Natsumi, Ohashi Ayuru, Tateno Kanako, Makino Yui, and Fujita Saki will perform the ending theme "Koko Kara, Kanata Kara" under the unit name "fragment." The site has also released the first key visual for the upcoming anime as well as a PV.
Houkago no Pleiades PV 1:
The main cast includes:
The series of OVAs that released in 2011 contains 4 short episodes that released online on Youtube. The official channel for the anime has also released English subtitled versions of the series.
Houkago no Pleiades Episode 1:
Houkago no Pleiades Episode 2:
Houkago no Pleiades Episode 3:
Houkago no Pleiades Episode 4:
Houkago no Pleiades (Wish Upon the Pleiades) is an anime project collaboration between animation studio Gainax (Neon Genesis Evangelion, Medaka Box) and Japanese car manufacturer Subaru that centres around the story of five magical girls who collect fragments so an alien can return to its home in Pleiades. It first started as a series of 4 online OVAs that released on Youtube in 2011 that are approximately 6 minutes each. The series was directed by Shouji Saeki (FlCL, Medaka Box) with the anime characters designed by Mai Otsuka (Non Non Biyori, Shakugan no Shana), concept designs by Daisuke Kikuchi (Gurren Lagann) and animated by Gainax.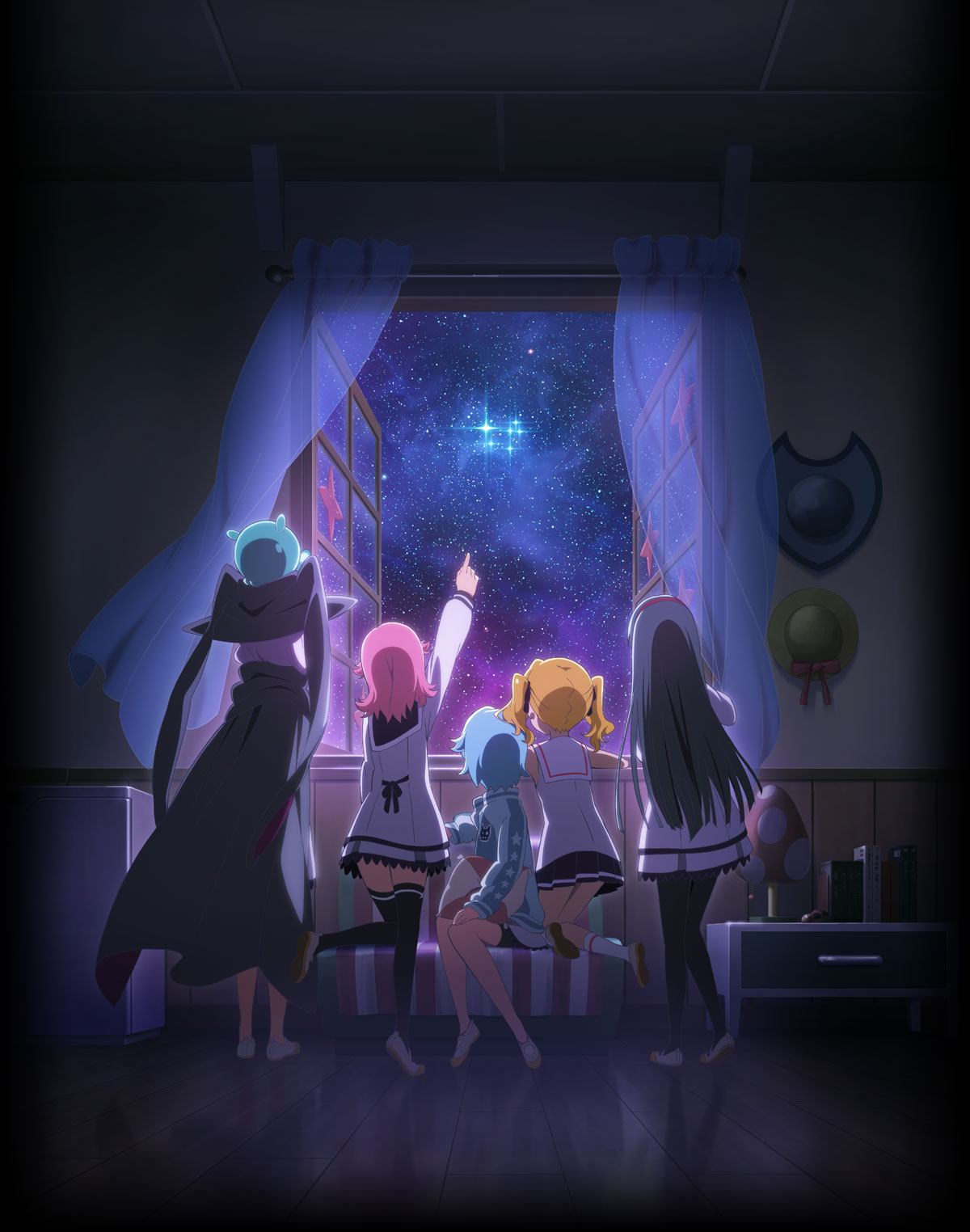 Houkago no Pleiades synopsis from Haruhichan:
Subaru is a young girl who discovers that her best friend Aoi is part of magical group trying to gather engine fragments so that a little being from Pleiades can return to his home. Subaru considers joining them as she was chosen by the Pleiadian, president of this afterschool club.

A collaboration between Gainax and the car maker Subaru.
The Houkago no Pleiades anime will be airing this April during the Spring 2015 anime season.