A new key visual featuring Sayo Hitsugi, Yuuko Sagiri and Miki Tsurugi from the upcoming anime adaptation of Shouji Satou's Triage X series has been revealed in the April issue of NyanType.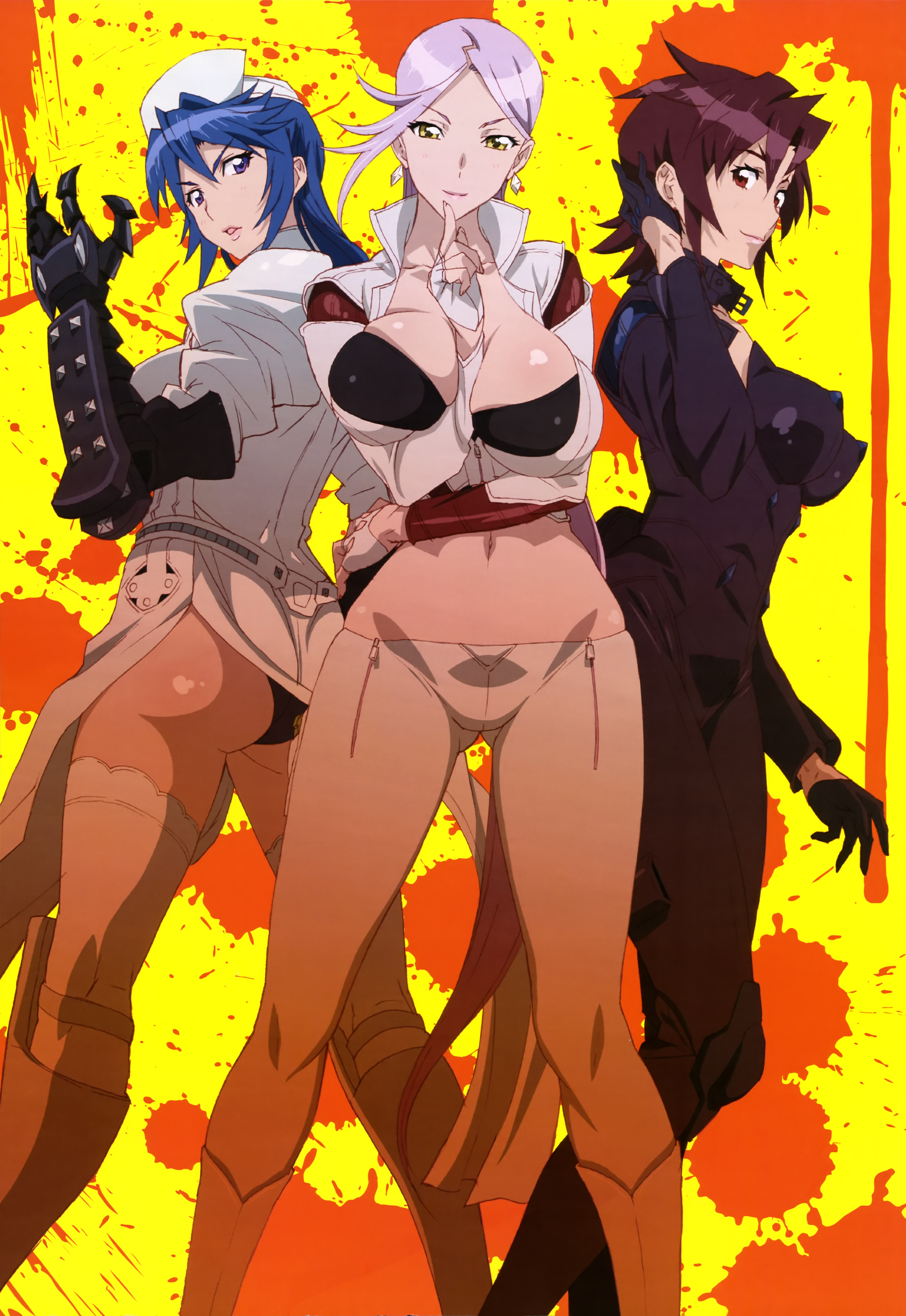 A new visual was also revealed in the March issue of NyanType last month and gives us a preview of the character design behind Oriha Nashida.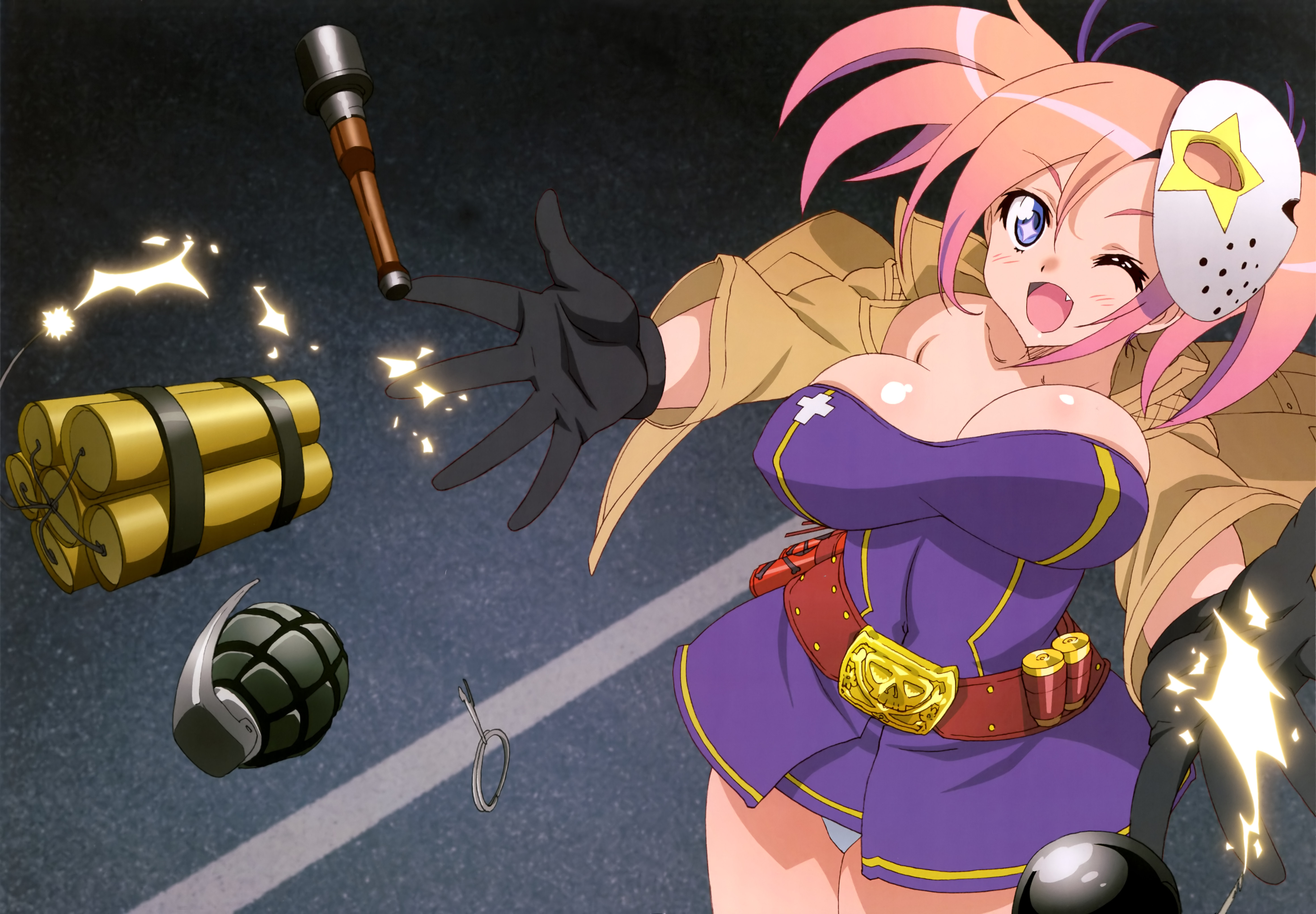 A new visual of the anime featuring Mikoto Kiba was also featured in the February issue of Dengeki G's magazine.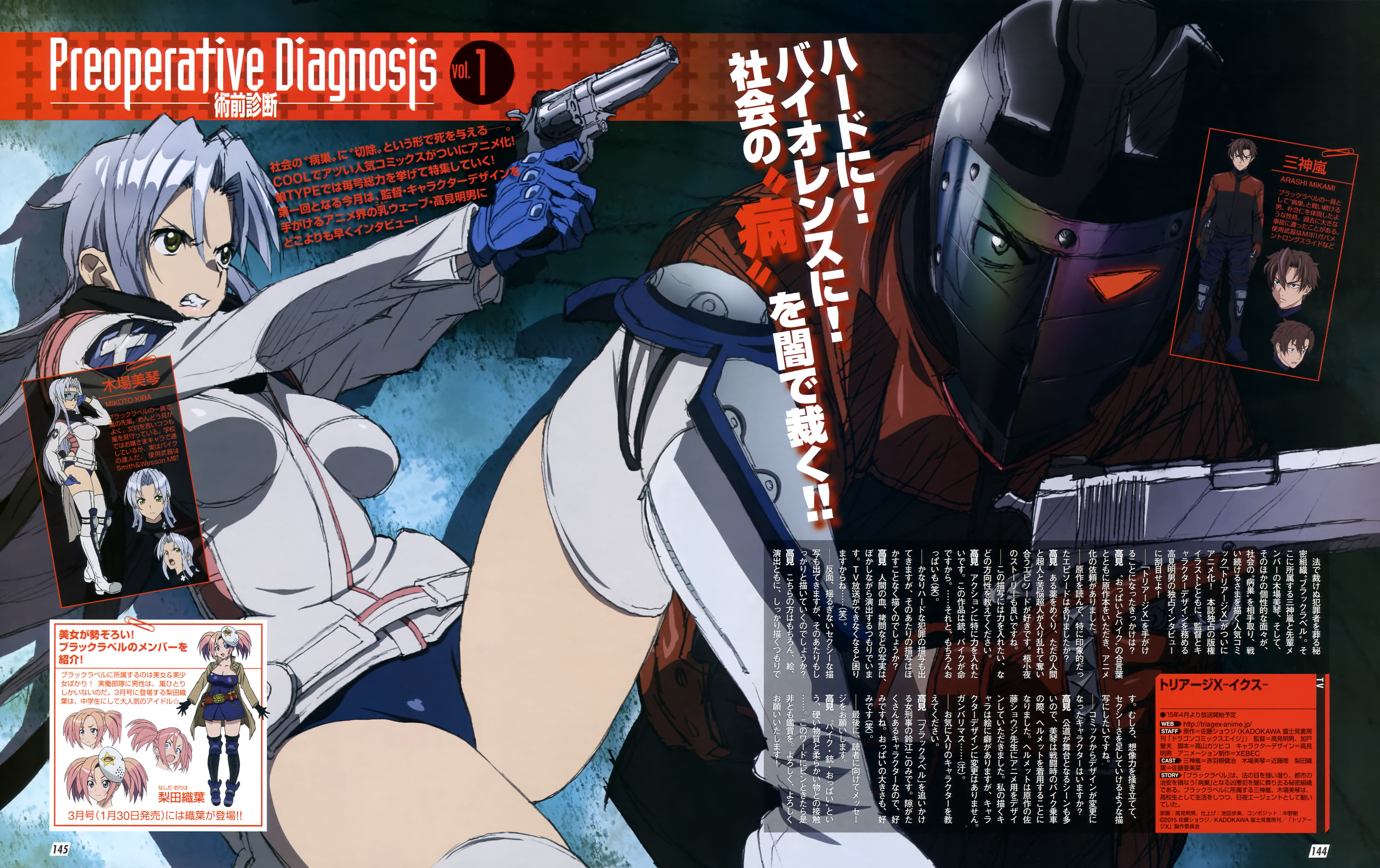 In addition to this, the official website of the Triage X anime has released the official character designs for the series. The main cast of the anime was earlier announced and includes: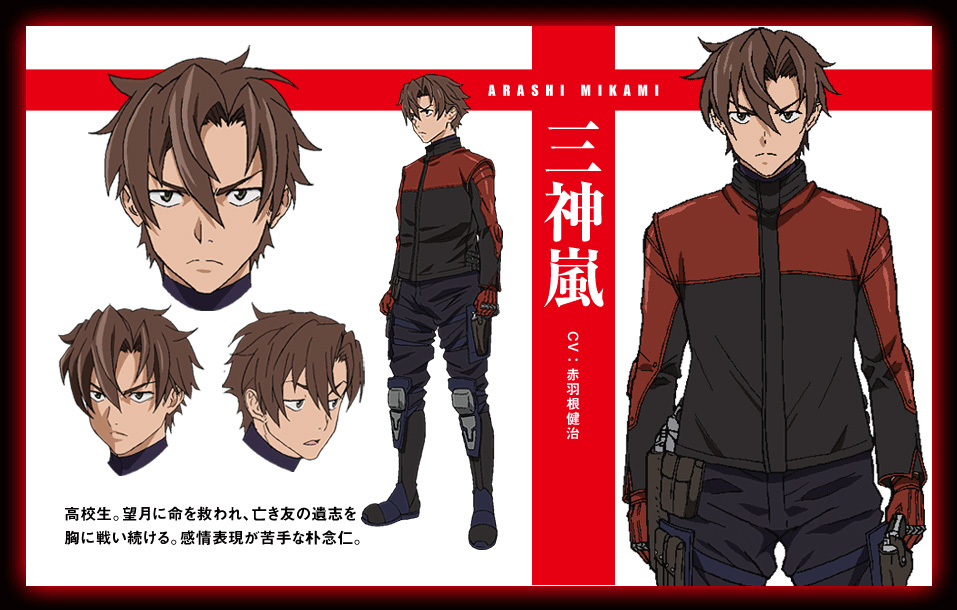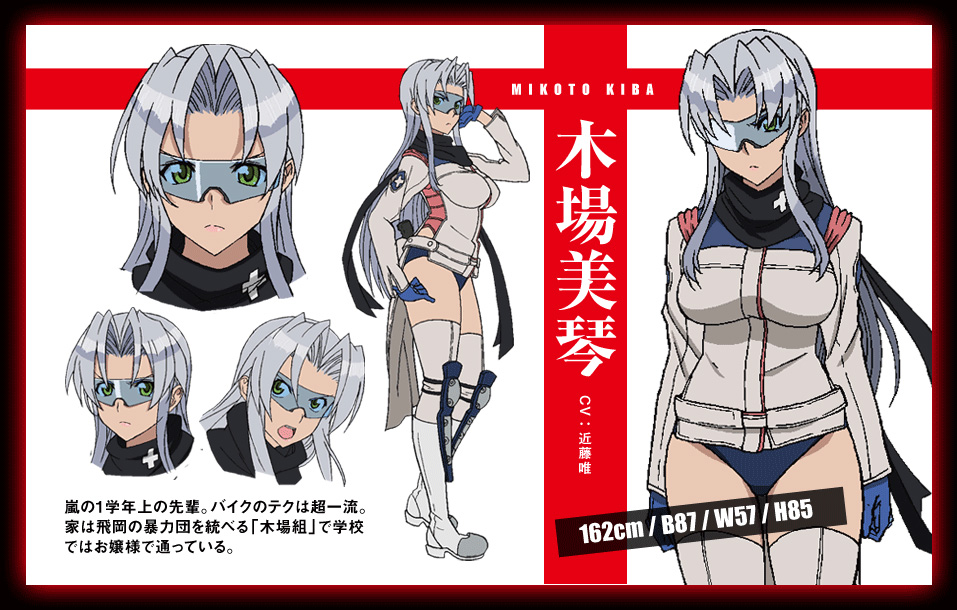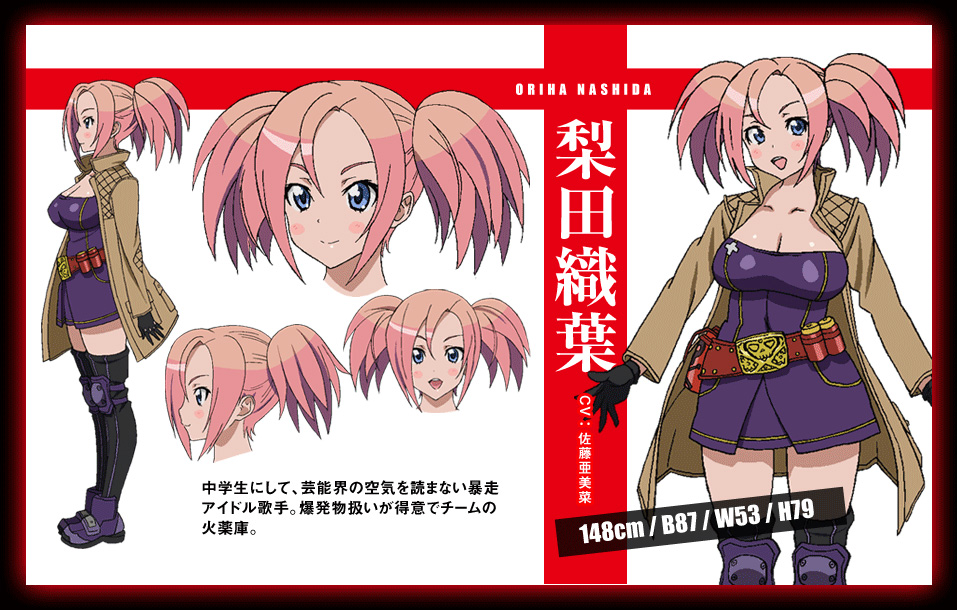 The anime's staff consists of:
Triage X is an ongoing manga series written and illustrated by Shouji Sato which began serialization in the May 2009 issue of Monthly Dragon Age. Shouji Sato hints on the cover flap of volume 1 that the reason Triage X was created was because of Highschool of the Dead's prolonged hiatus, thus in terms of content and theme, the two are very comparable.
The series is currently being published at a monthly schedule.
Triage X synospsis from Haruhichan:
Mochizuki General Hospital boasts some of the most well-trained (and well-endowed) nurses in town. But though these ladies spend much of their day battling sickness, their after-hours are spent fighting a very different sort of disease… Under the leadership of the hospital chairman, a handful of staff members and local teenagers form a group of mercenary assassins, targeting the "cancers" of society and excising those individuals before their wickedness spreads.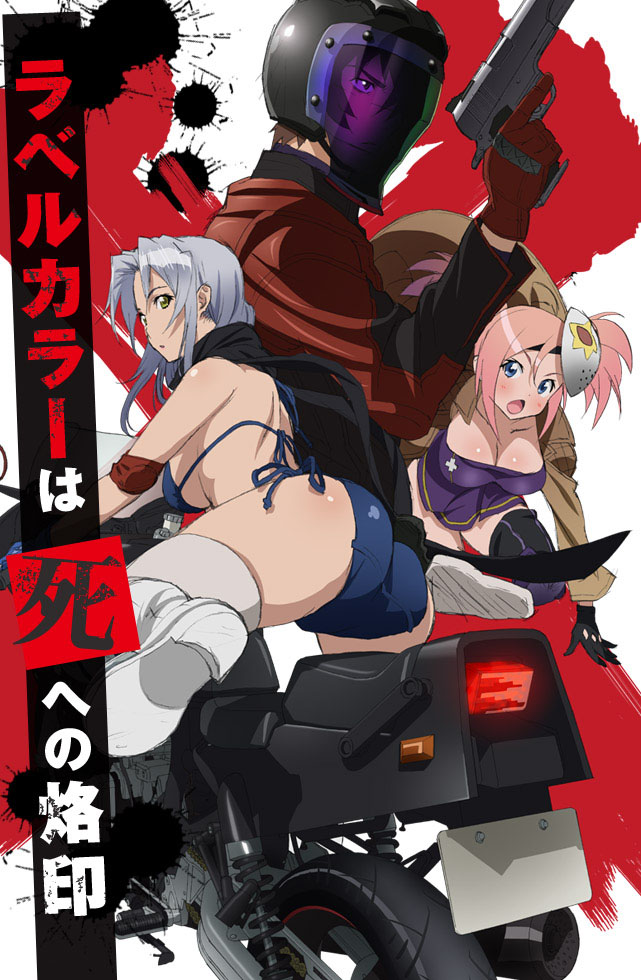 The Triage X anime adaptation will broadcast in Japan from March this year, during the Spring 2015 anime season.