One of the past holiday's biggest film was Disney's Frozen. Since its release, it has become one of the highest grossing film of all time and has made a massive impact in numerous online communities. The film released last in Japan in March this year, but it didn't stop the hype train where it broke many Japanese Box Office records. And now, Sony Computer Entertainment Japan has just released a limited edition Frozen PlayStation 4.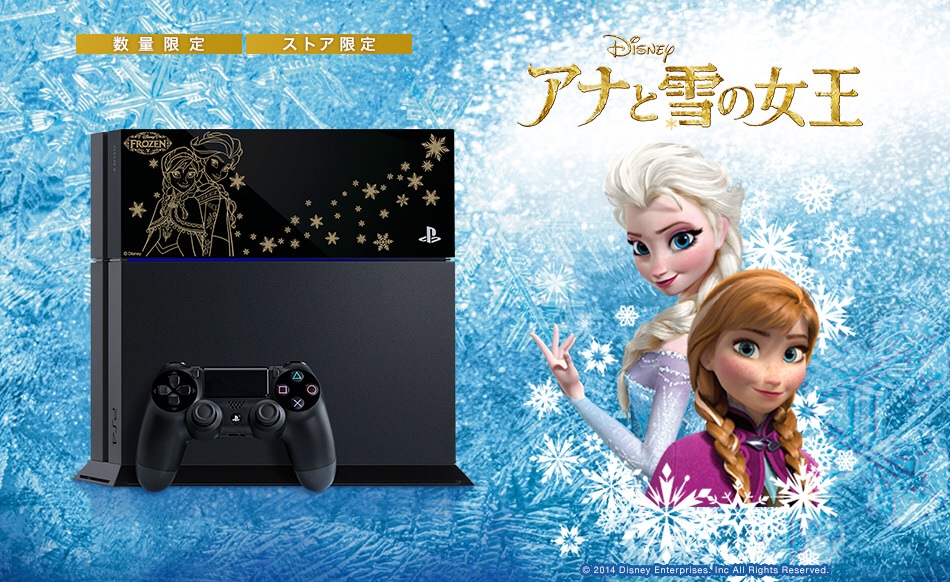 This Frozen themed PS4 has an laser engraved etch of the two protagonists of the film, Elsa and Anna, onto the console's hard drive case. The hard drive itself is 500GB and the Frozen limited edition PlayStation 4 is priced at ¥42,980 (~$429.80 USD) and will be bundled with the typical accessories.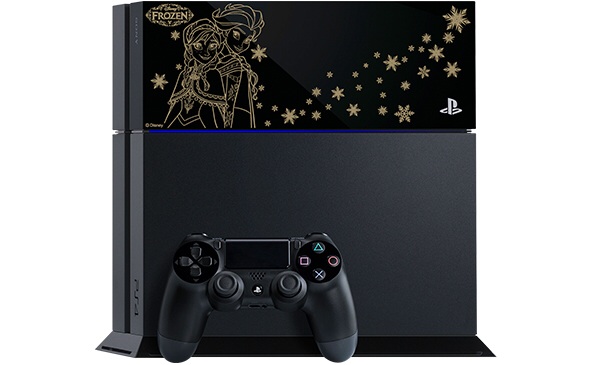 Sony has released many limited edition consoles for Japan as well as unique accessories, such as the PlayStation 3 bento box, that never see an international release. Many of these are custom etches or vinyls, but nonetheless having more options, instead of just the jet black, is always welcome.
Frozen has been constantly number one at the Japanese box office and first place in Amazon Japan's home media sales since it's release. It has grossed $243,533,423 USD over in Japan alone and still continues to dominate many community sites, such as Pixiv and Tumblr.

You can purchase the Frozen themed PlayStation 4 from the online Sony Store here: http://store.sony.jp/Special/Game/Ps4/Frozen/
Source – Anime News Network,  Sony Store