The March 2016 issue of CoroCoro Comics has revealed that GungHo's Puzzle & Dragons X Nintendo 3DS game will be receiving a TV anime adaptation which will premiere this summer. This will be GungHo's second anime adaptation following the Divine Gate TV anime which premiered on January 8.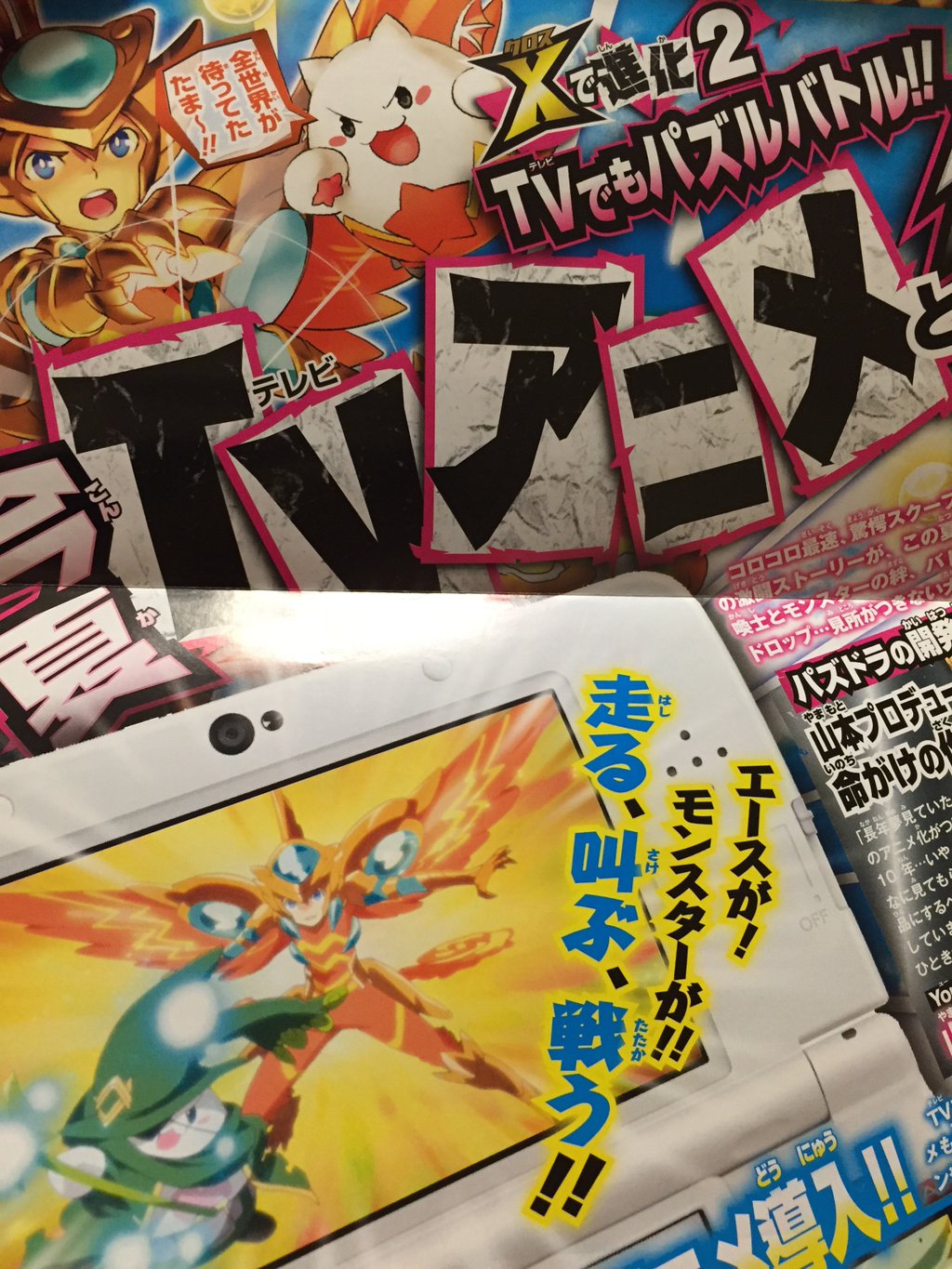 The magazine is also announcing that the Puzzle & Dragons X game is slated to ship this summer in Japan in two versions: "Kami no Shou" (God Chapter) and "Ryuu no Shou" (Dragon Chapter). The game will feature a theme of "evolution" and will also feature cooperative play with friends in a cross battle. The game's protagonist is Ace and his partner Tamazo. The television anime's staff will also animate the game's opening anime.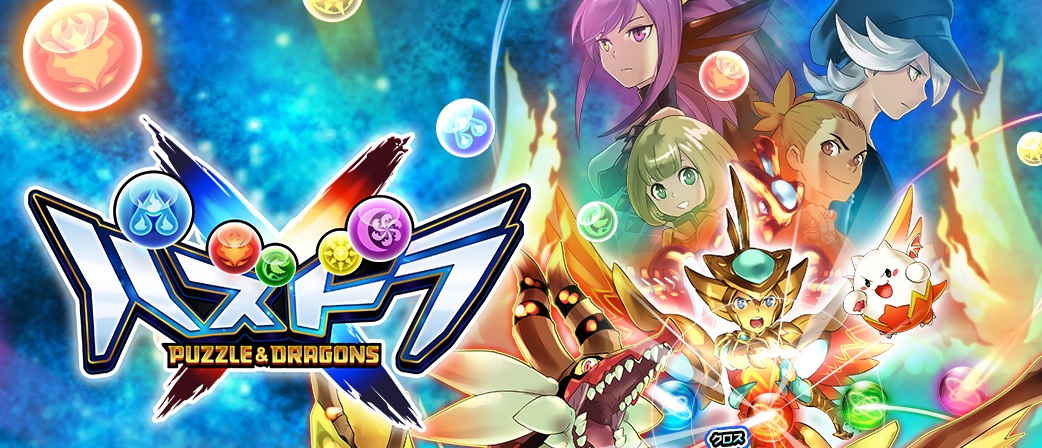 Puzzle & Dragons is a puzzle video game with elements of RPGs and strategy games, developed by GungHo Online Entertainment for the iOS, Android, and Kindle Fire platforms. In Japan, the title is often shortened to Pazudora, while in English it is shortened to PAD.
Puzzle & Dragons is at its core a match-three puzzle game, requiring players to move and match colored orbs arranged in a grid. The amount and type of matches determine which of the six monsters on the player's team attack the waves of enemy monsters and how much damage they do. An additional layer of challenge is the acquisition, selection, and improvement of a team of monsters from among thousands ranging from standard fantasy fare, to deities from several religions and mythologies and characters from popular entertainment franchises.
The game is free-to-play and financed by the sale of in-game currency. It has seen great commercial success in Japan, where it was downloaded 32 million times by November 2014, and was also released in other Asian countries as well as in North America and many European countries. In September 2015, total worldwide downloads surpassed 50 million. Puzzle & Dragons is the first mobile game in history to reach $1 Billion in revenue.