During the Dengeki Bunko Aki no Saiten (Dengeki Bunko Fall Festival) event on Sunday it was announced that a television anime adaptation of the Heavy Object Light novel series by Kazuma Kamazhi (Toaru Majutsu no Index, Toaru Kagaku no Railgun) has been green-lit. In addition to this announcement, some of the main cast were revealed:
Natsuki Hanae (Ken Kaneki from Tokyo Ghoul) as Quenser Barbotage
Kaito Ishikawa (Tobio Kageyama from Haikyuu!) as Heivia Winchell
Eri Suzuki (Sanae Higashihongan from Rokujouma no Shinryakusha!? (TV)) as Milinda Brantini
A promotional video was also streamed: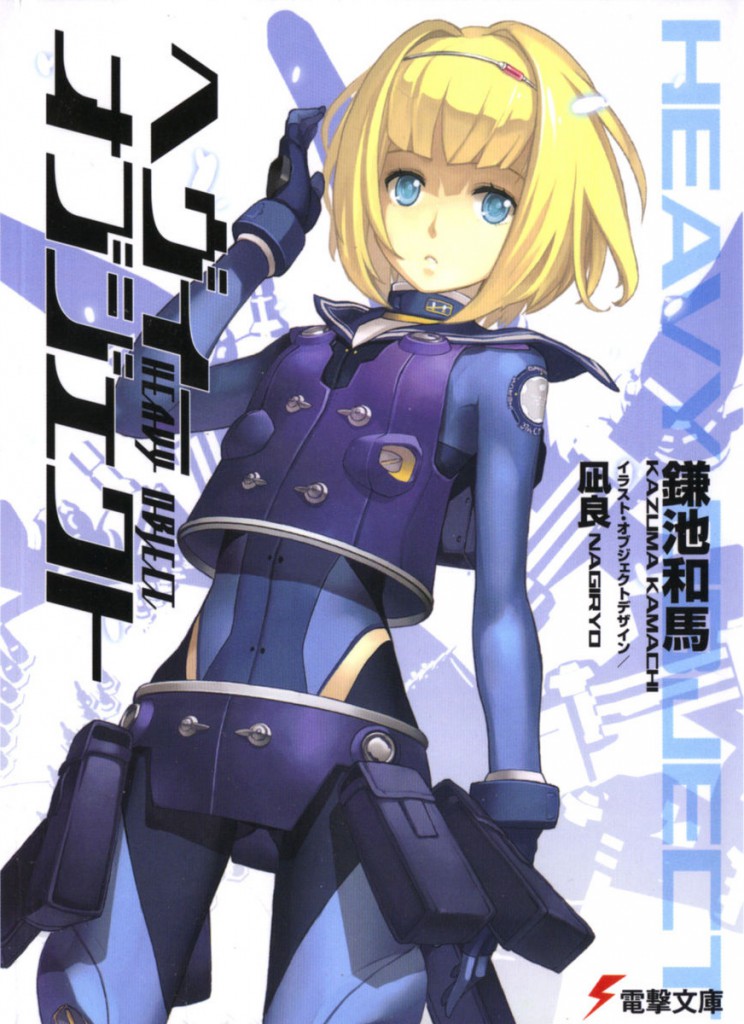 Heavy Object is a Japanese light novel series, written by Kazuma Kamachi and illustrated by Ryo Nagi. ASCII Media Works have published 8 volumes since 2009 under their Dengeki Bunko label. A manga adaptation with art by Shinsuke Inue was serialized in ASCII Media Works's seinen manga magazines Dengeki Black Maoh and Dengeki Maoh from 2009 to 2011. It was collected in a single tankobon volume. A second manga adaptation, with art by Sakae Saito and titled Heavy Object S, was also serialized in Dengeki Maoh from 2011 to 2013. It was collected in three tankobon volumes.
An anime television series adaptation was announced at the Dengeki Bunko Fall Festival event on October 5, 2014. A new manga adaptation was also announced.
Heavy Object synopsis from Haruhichan:
Kwenser came to the Alaskan military base to study Objects, the new weapons that have completely revolutionized war as we know it – battles are fought by soldiers controlling Objects far away from harm. However, when he starts to get close to Object pilot Milinda, will he discover the grim truth behind Heavy Objects?