For better or for worse, the "remaster" trend that has been sweeping the video game industry seemingly has no boundaries. Although we've seen newer blockbuster titles such as The Last of Us receive an update for the next generation, other developers have taken an alternate route to reintroduce titles such as Final Fantasy X and Grim Fandango to a new, fresher audience.
El Dia is considering no exception to this bandwagon, revealing the opening sequence to Eve: Burst Error R. Originally by the name Eve: Burst Error, this 1995 visual novel was the creative cultivation of the late producer/writer Hiroyuki Kanno and chiptune composer Ryu Umemoto whom collaborated together on several projects such as YU-NO and Desire before they unfortunately passed away in 2011.
Character designer Nao Tajima, another frequent collaborator of Kanno and Umemoto, will be returning to Eve: Burst Error to illustrate new event CG along with the original graphics, in their entirety, receiving an impressive face-lift with a complete restoration and recolor. Additionally, numerous features will be added to bring the PC/Sega Saturn visual novel up to speed with modern demographics such as the ability to skip text.
Eve: Burst Error R will task players with the chance to play as both Marina Hojo, a renowned intelligence agent with a stunning 99% success average, and Kojiroh Amagi, a down-trodden private investigator who is approached to take a suspiciously important job to locate a piece of art. The first of its kind for the mid-90s, Eve: Burst Error R will allow you to switch between both Marina and Kojiroh whenever you please. As players progress through the story, the two characters will eventually collaborate with one another and discover an underlying correlation that could collide both of their cases into one.
With a slew of up-and-coming publishers taking a headstrong approach to widening the Western visual novel market, Eve: Burst Error R could possibly not just be a showcase of its revolutionary, ahead-of-the-curb diverging narrative for a shiny, new Japanese audience – but perhaps even the North American audience, as well. To take a glance into the titles of yore, it would be interesting to see how visual novels have matured over the years and also get a look-see into Eve's stylistically fluorescent atmosphere.
Eve: Burst Error R is expected to release on April 28th in Japan for the PlayStation Vita and PC.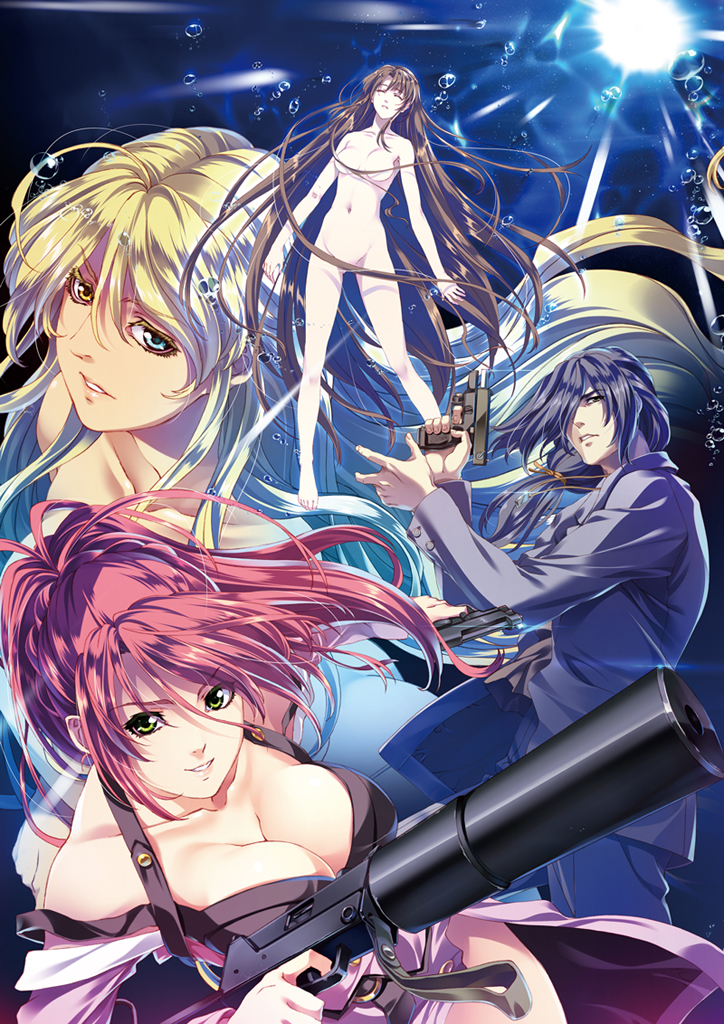 Source: Gematsu