Fighting games are notoriously overwhelming for newcomers with numerous tutorials being both on online and integrated into the games themselves, including Skullgirls and the Killer Instinct reboot for Xbox One. Super Sonico – the mascot for visual novel developer Nitro+ and one of the playable characters – hopes to alleviate some of that weight on your shoulders for the upcoming release of Nitroplus Blasterz: Heroines Infinite Duel.
The first video, released officially by publisher Marvelous, demonstrated common mechanics such as movement/dashing, grabbing, your basic light and heavy attacks, as well as combo strings, Lethal Blazes which act as super attacks, and an Infinite Blast which can cancel the opponent's attacks.
The second video, however, shows a more intermediate form of movement such as a super jump, air-dashing, recovery, guarding, a grab escape, as well as counter dashes and assists.
You will have a chance to play as numerous Nitroplus-associated characters – including Super Sonico, Ein (Phantom of Inferno), and Saya (Saya no Uta) – when Nitroplus Blasterz: Heroines Infinite Duel launches on PlayStation 3 and PlayStation 4 on December 10th in Japan and sometime in 2016 for North America.
Visual: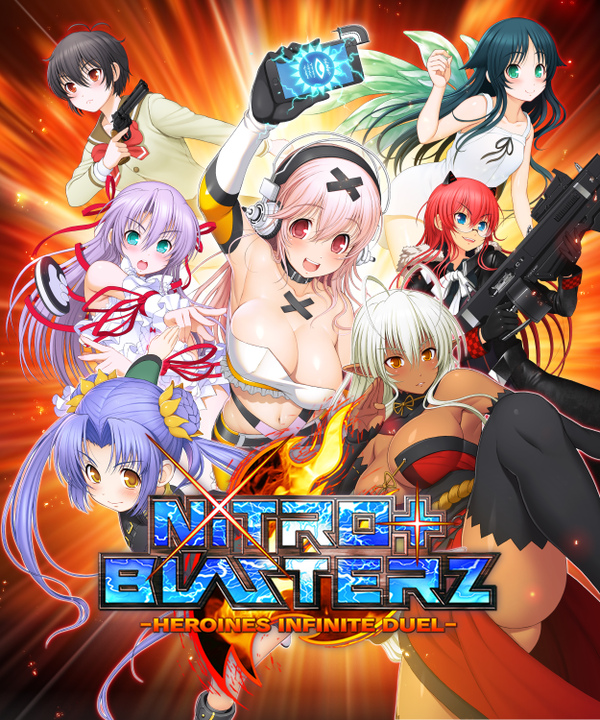 Source: Gematsu