The anime Isuca is going to have its own blu-ray discs, and if you're going to buy them, I'm pretty sure you will love this news: you won't have to see these solid black lines covering some explicit parts of the female body.
If you already ended up watching the anime, you probably noticed that it is full of fan service and highly censored, but as you can see below, there is a huge difference with the Blu-ray version!
Note: There are spoilers for the Isuca anime.
The left side of the images are from the Blu-ray release, and the right side is from the TV broadcast. Click on the images for the full resolution to take a closer look.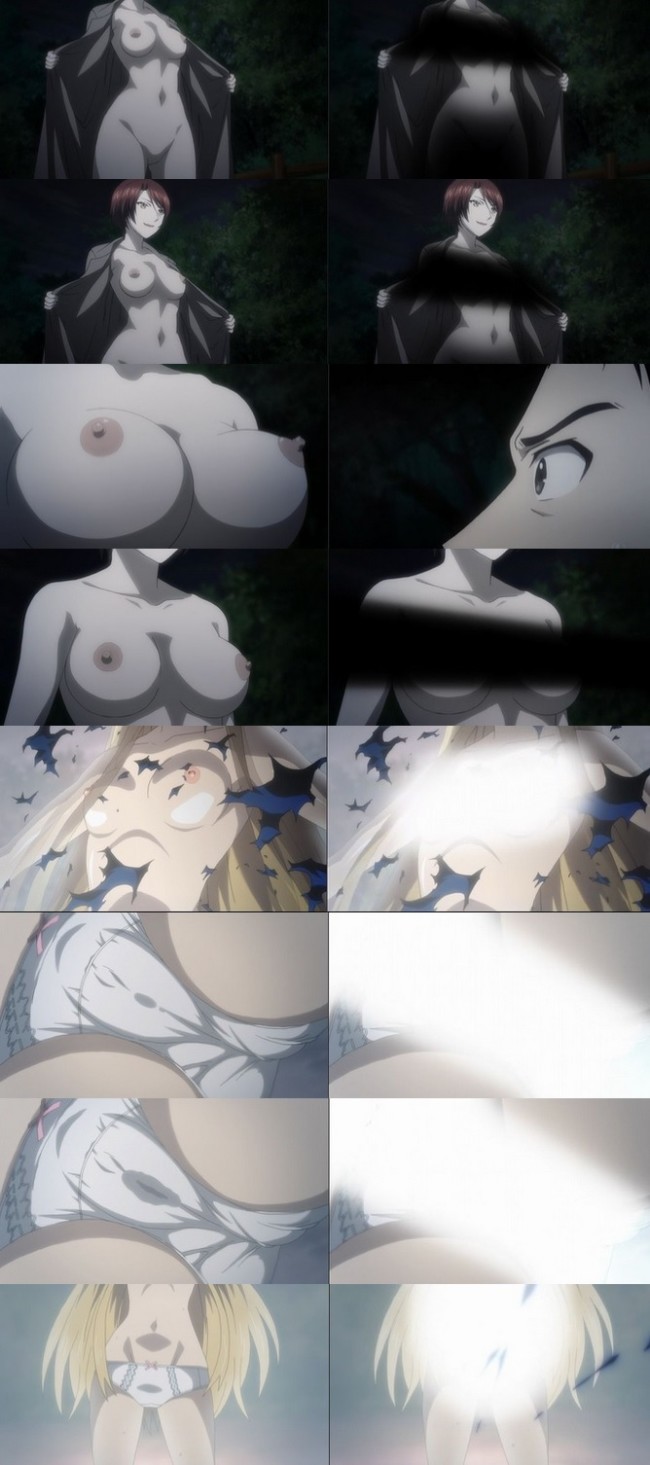 Isuca is a Japanese action manga series by Osamu Takahashi. It has been serialized in Kadokawa Shoten's seinen manga magazine Young Ace since 2009, and has been collected in six tankobon volumes as of March 2015. An anime adaptation by Arms started to air in January 2015.
Isuca synopsis from Haruhichan:
Shinichirou decides to look for a job in order to pay his rent, and his teacher suggests that he work for someone at their house doing housekeeping; however, the person who hired him was Sakuya, a girl who is the 37th head of the Shimazu family, and her job is to exorcise and eliminate unwanted creatures. Shinichirou accidentally releases one of the creatures that Sakuya captures and they cooperate to catch it. A story of comedic creature hunting begins!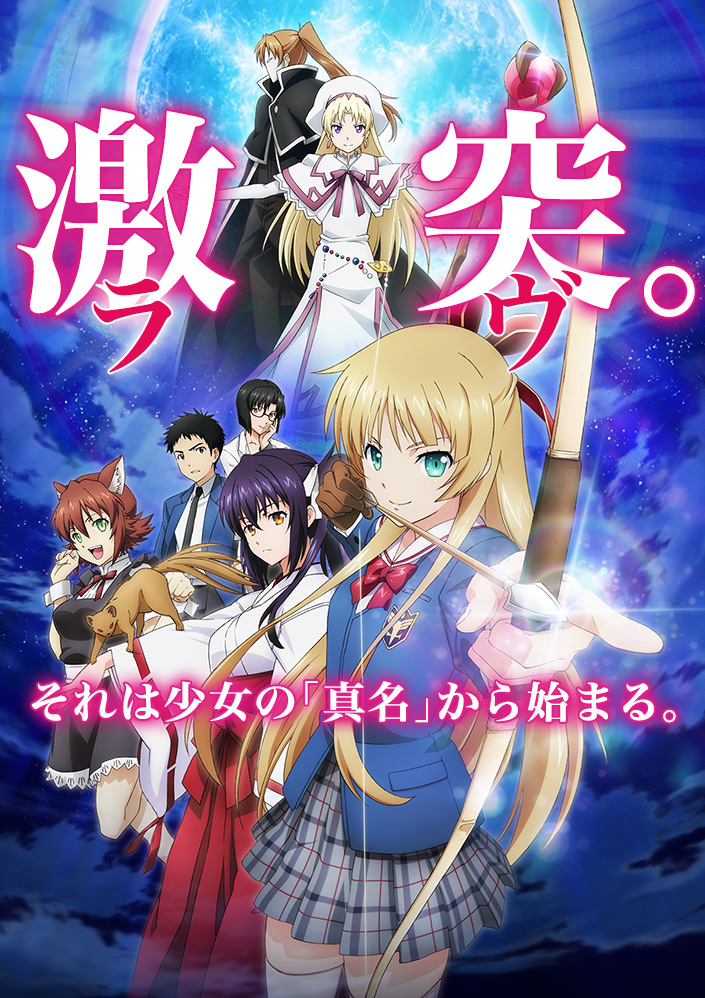 Source: Yuusani