Square Enix has unveiled a new video at the 2014 Tokyo Game Show for Final Fantasy XV, the next major anticipated instalment in the Final Fantasy franchise. The trailer itself previews new gameplay footage from the game as well as a new feature to the franchise, driving a car road trip style. The game is set in a near future world based on modern Earth, with various countries and continents that have engaged in war over the crystals. Only one crystal remains and is located in Lucis. Players will be playing as Noctis Lucis Caelum, the prince of Lucis who has a strange mystical power.
The game itself will deviate greatly from past Final Fantasy titles, with the game being a full Action Role Playing Game, created by Tetsuya Nomura, known for the Kingdom Hearts series. Nomura has stepped down from his director role of the game to work on Kingdom Hearts III, with Hajime Tabata, the director of Crisis Core: Final Fantasy VII and Final Fantasy Type-0, taking the directing role.
Final Fantasy XV will be releasing on Sony's PlayStation 4 and Microsoft's Xbox One. No release date has been announced so far.
 The game's website has released a new key visual: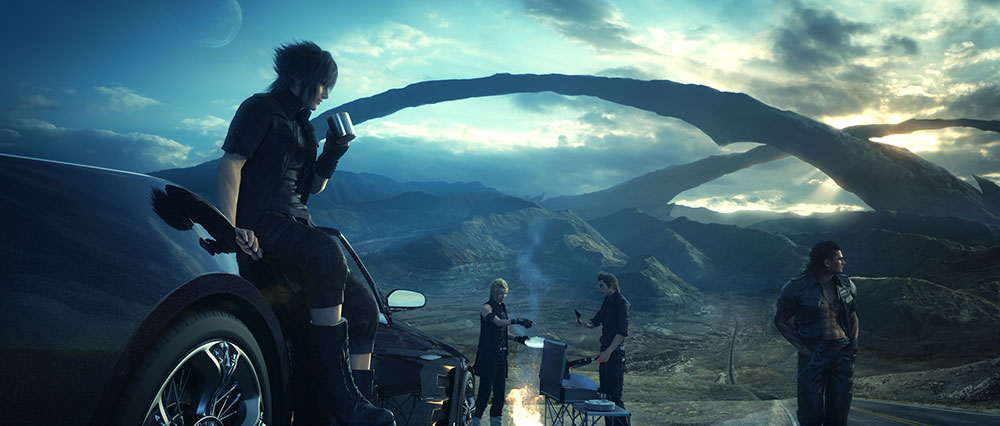 You can visit the game's Japanese website here: http://www.jp.square-enix.com/ff15/
And the game's international website here: http://www.finalfantasyxv.com/
Don't forget to follow the game on Twitter: @FinalFantasy