During the recent Nintendo Direct, it was announced that Monster Hunter X (November 28 in Japan) will be released internationally on the Nintendo 3DS as Monster Hunter Generations. A brand new video showing off CGI and in game footage of the new monsters and gameplay was also streamed. The game will include many new mechanics to the franchise as Hunting Styles and Hunting Arts. The game will also feature many returning environments from previous titles as well as a new location.
Monster Hunter Generations is slated to release on the Nintendo 3DS this Summer.
Here is the game's main visual: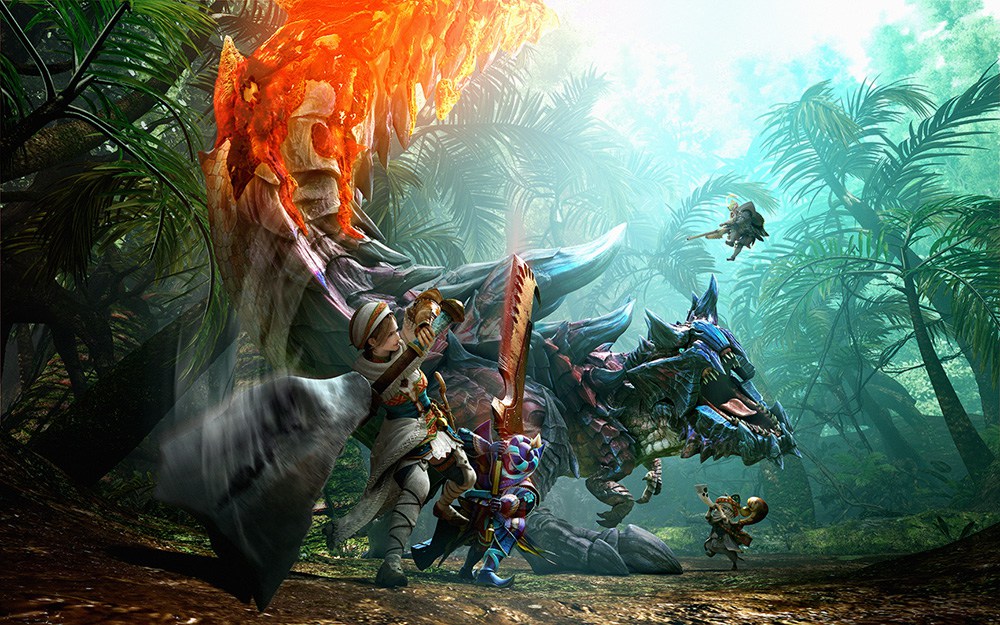 The four flagship monsters of Monster Hunter Generations are:
Among the 14 different weapons in the game, each will have 4 Hunting styles: Guild Style, Aerial Style, Adept Style and Striker Style.
Follow the franchise's international Twitter here for up to date news: @monsterhunter