The official website of studio Shaft's 40th Anniversary website has revealed a brand new visual for the Osaka stop of their MadoGatari art exhibition.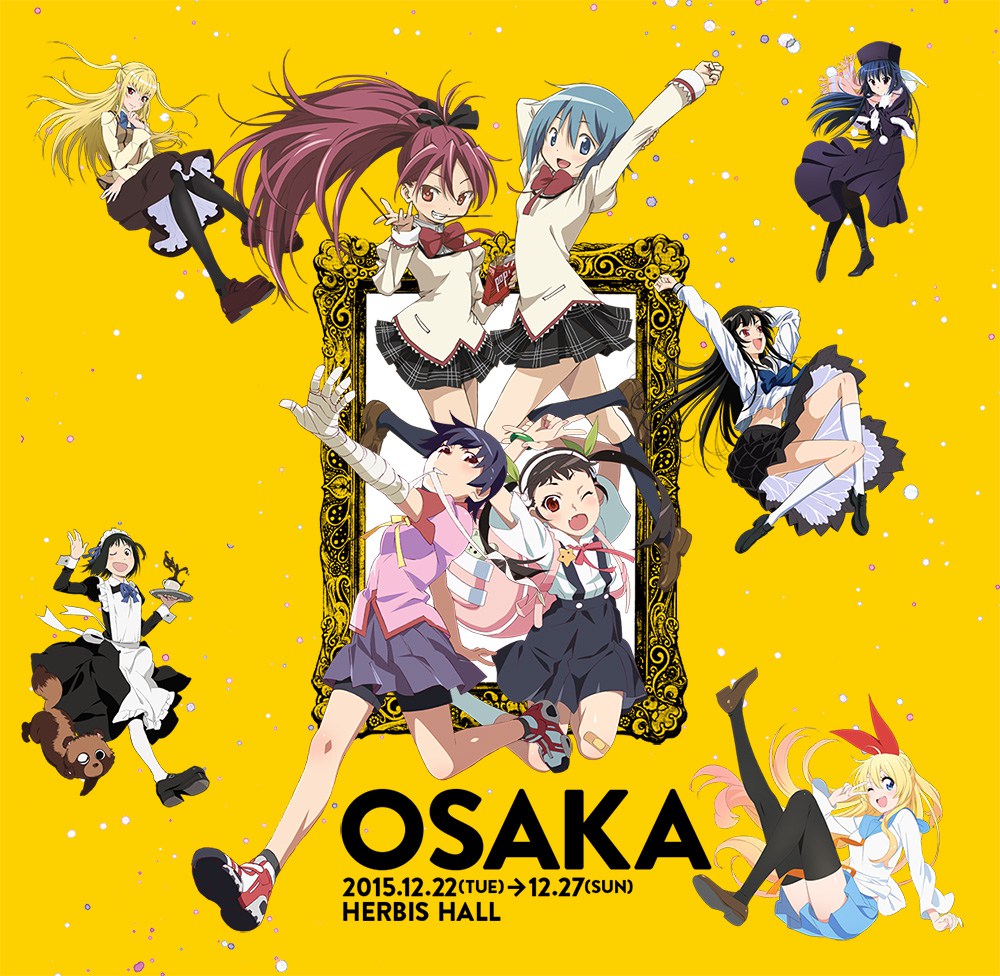 The MadoGatari exhibition, named after the studio's two well known anime series: Mahou Shoujo Madoka Magica and Monogatari, is a celebration for 40 years of Shaft, ~Commemorating 40 Years of Shaft~ Madogatari. The exhibition showcases many of the art works from the studio's popular series.
The exhibition in Osaka will take place in the Herbis Hall from Tuesday, December 22nd till the 27th on Sunday. Advanced tickets are currently on sale and will cost ¥2,000 ($16.50) with tax.
The official Twitter of the exhibition has revealed two brochures showcasing many of the products and goods they will have on sale at the exhibition.
Shaft, Inc. is a Japanese animation studio founded on September 1, 1975 by Hiroshi Wakao. They are best known for their unique use of gags, references, avant garde cinematography notably in Pani Poni Dash!, Maria Holic, Sayonara, Zetsubou-Sensei, Hidamari Sketch, Mahou Shoujo Madoka Magica, and Bakemonogatari.
You can visit the official website here: http://www.madogatari.jp/
Source: Crunchyroll