During the Jump Festa 2015 event on Sunday, it was revealed with a trailer that the One Piece: Pirate Warriors 3 video game is making its way outside of Japan in North America and Europe for the PlayStation 4, PlayStation 3, PlayStation Vita and Steam release on March 26, 2015.
One Piece: Pirate Warriors 3 first promotional video:
The game will follow the original story of One Piece and start from Romance Dawn Arc where the story of One Piece first starts from and will follow the Straw Hat Pirates to the Dressrosa Arc, which is about a kingdom called Dressrosa within the New World, and one of the Twenty Kingdoms of the World Government where it is dominated by the evil Donquixote Doflamingo, known as the "Heavenly Demon".
It has also been revealed that new characters including Sabo, Doflamingo Donquixote, Fujitora, and many more will make their way into the game.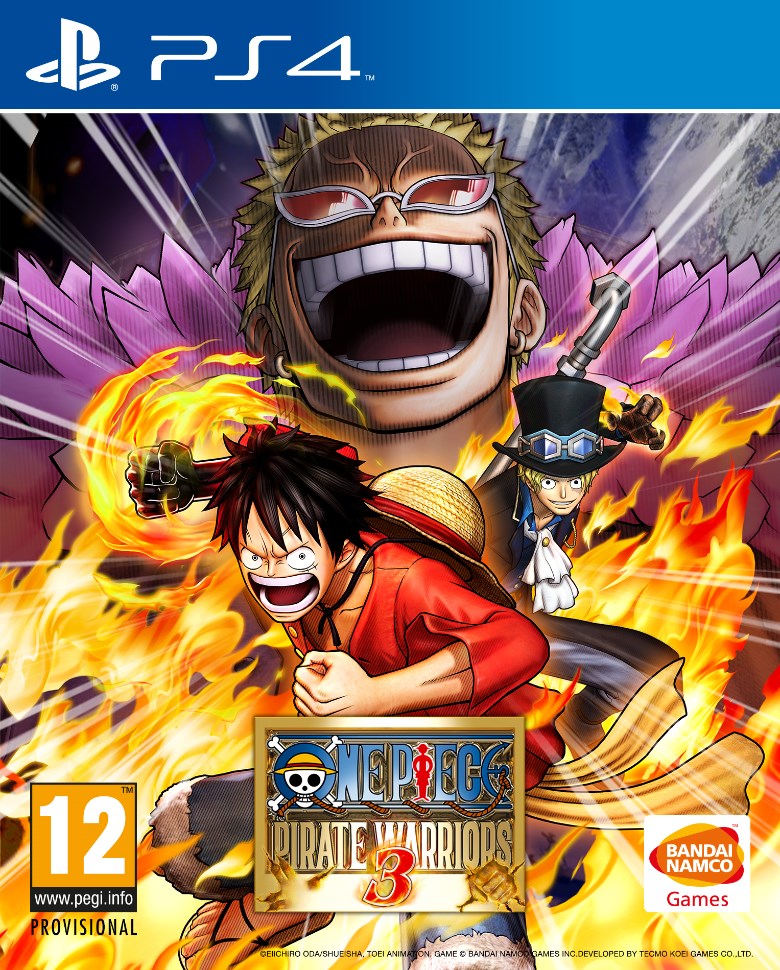 Here is a synopsis of the game from Namco Bandai:
The journey of Luffy, from the origins to the face to face with the Heavenly Demon!
More action, more characters, stronger enemies and an improved gameplay in the latest collaboration between TOEI ANIMATION, KOEI TECMO GAMES and BANDAI NAMCO GAMES!
One Piece: Pirate Warriors 3 is an upcoming One Piece video game set to be released for the Sony PlayStation 4, PlayStation 3, PlayStation Vita and for the PC on Steam. The game was announced in Shonen Jump magazine as a sequel to One Piece: Pirate Warriors 2, with Namco Bandai and Tecmo Koei teaming up once again to publish it along with developer Omega Force, a subsidiary of Tecmo Koei.