The official website of the anime adaptation of Tesuto Uesu and Nekosuke Ookuma's light novel series Shinmai Maou no Testament (The Testament of Sister New Devil) has released a brand new visual for the upcoming series. Additionally, a brand new promotional video has released, as well as a set of new character designs. The anime itself is slated to air from January next year.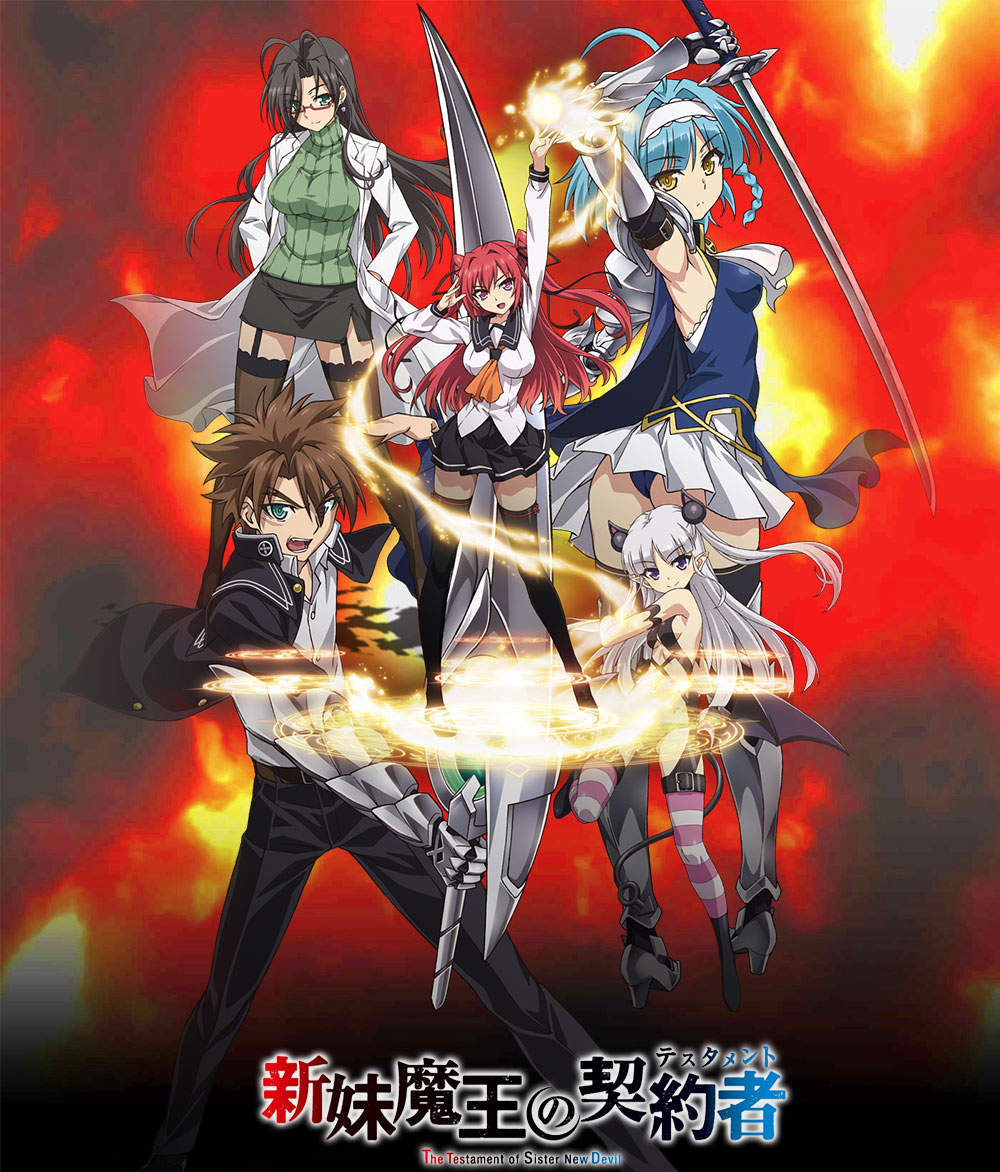 The anime's main cast was revealed on the official site. In addition to the reveal, the first character designs were also released for the lead characters of the series. Together, the main characters and cast includes:
Yuuichi Nakamura (Kyousuke Kousaka in Oreimo) will voice lead character Basara Toujou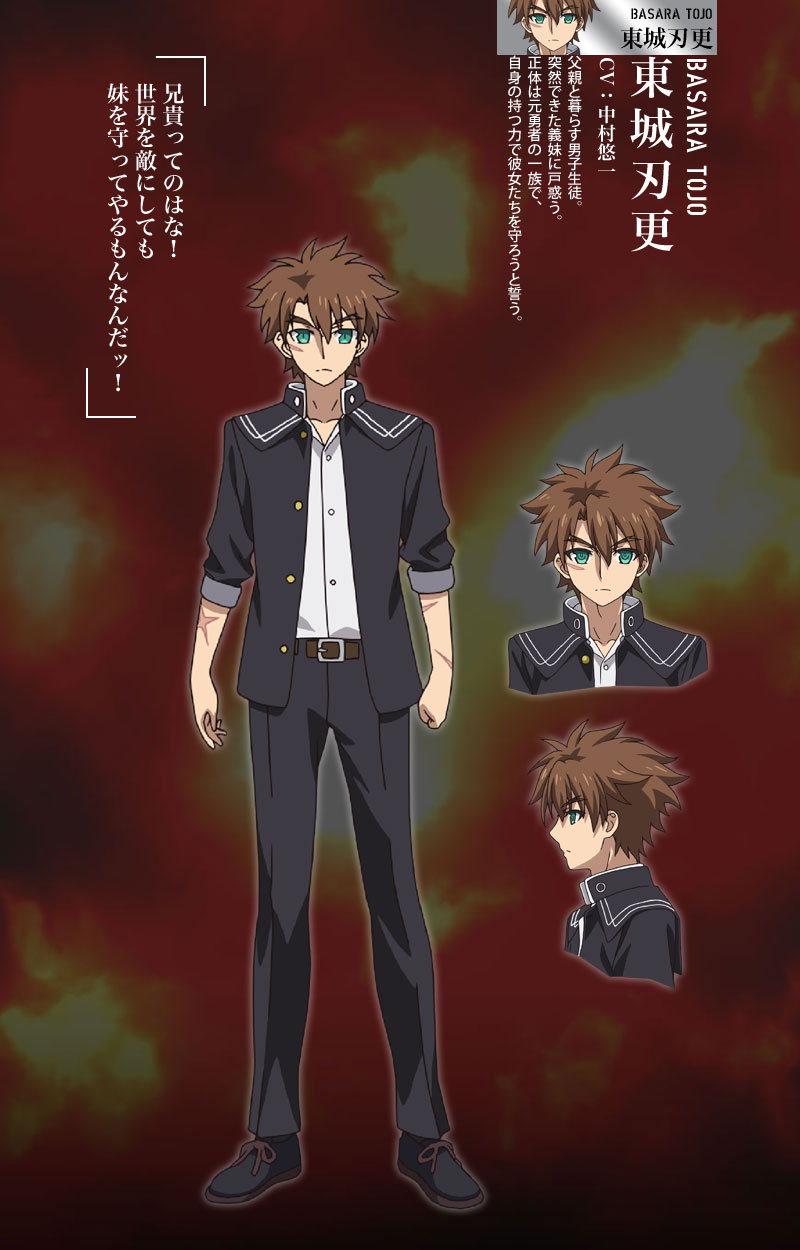 Ayaka Asai (First major role) is voicing lead heroine Mio Naruse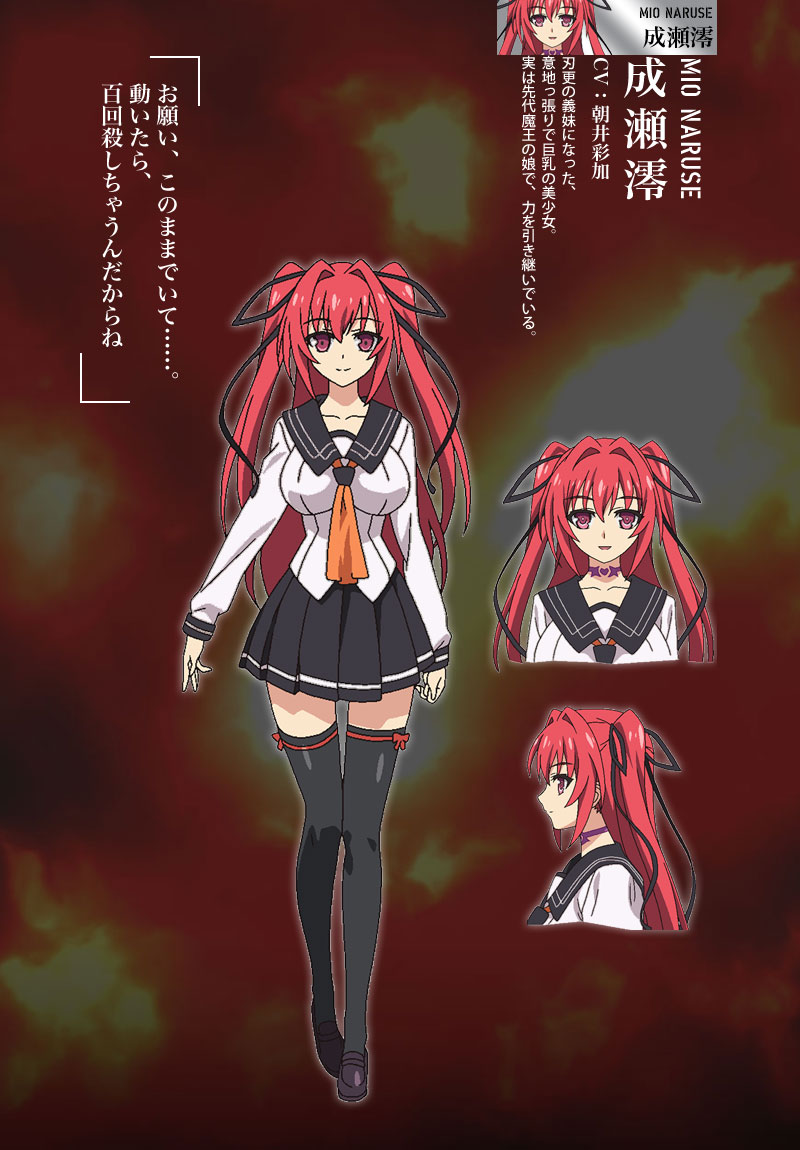 Kaori Fukuhara (Tsukasa Hiiragi from Lucky☆Star) as Maria Naruse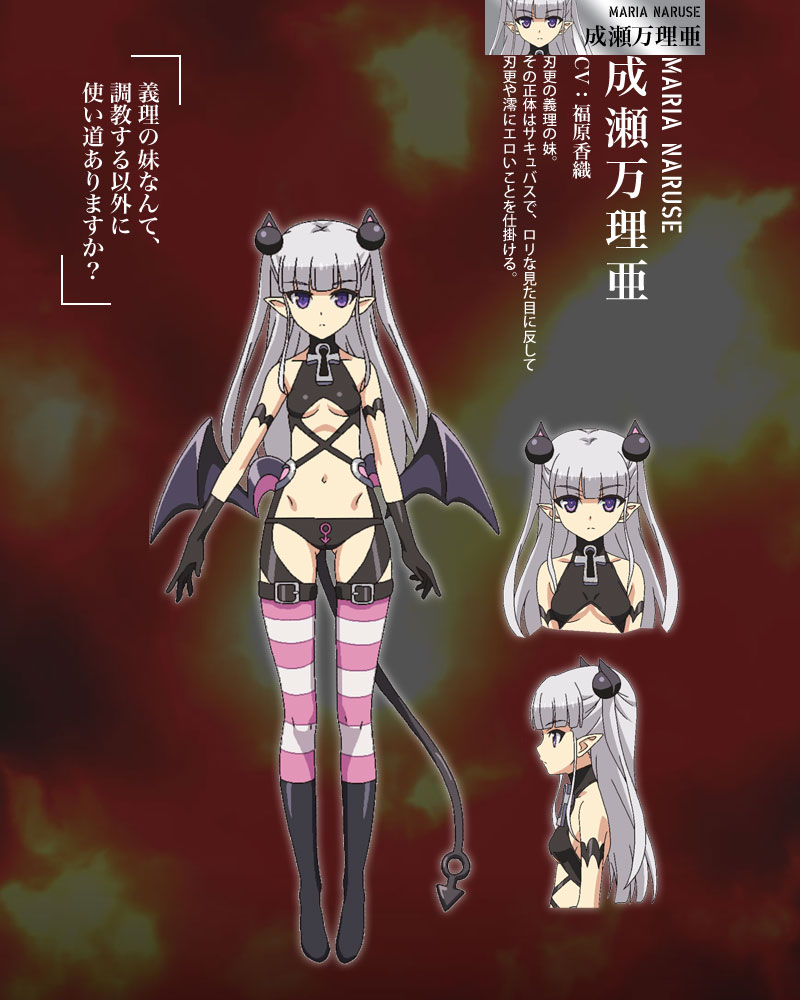 Sarah Emi Bridcutt (Asuka Kudou in Mondaiji-tachi ga Isekai kara Kuru Sou Desu yo?) voicing the role of Yuki Nonaka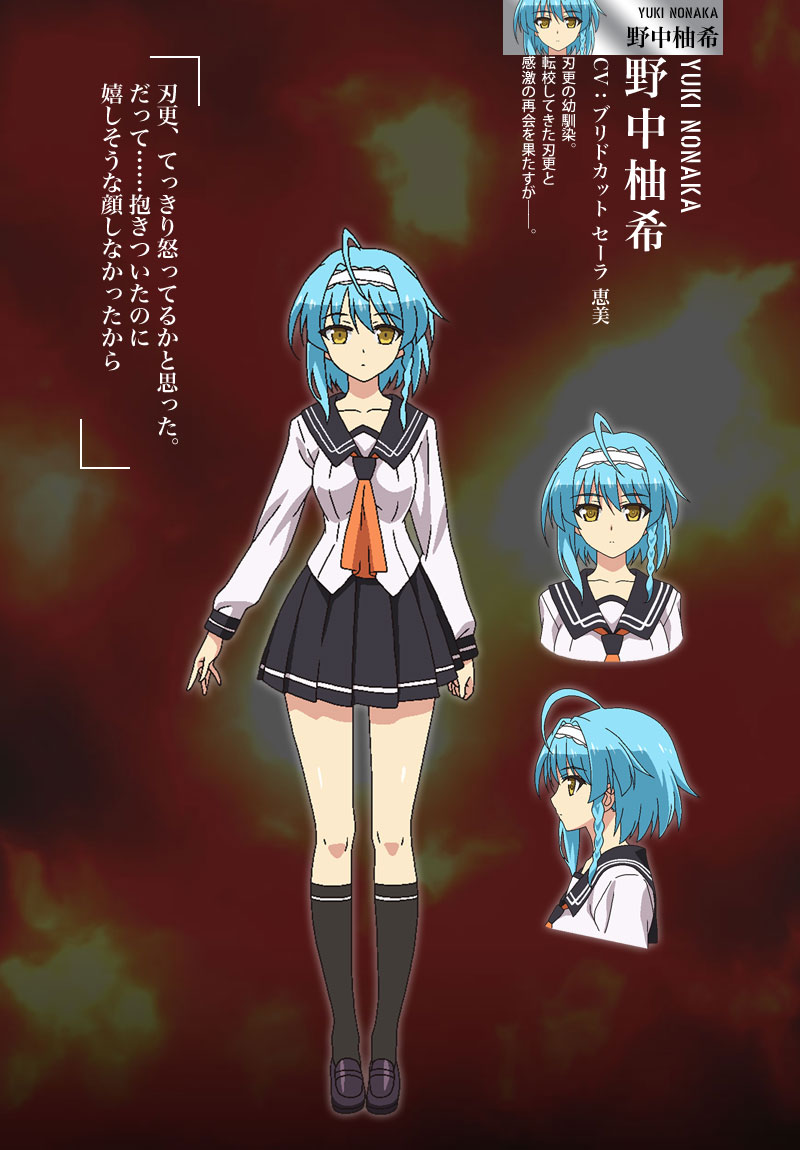 Keiji Fujiwara (Tatsuya Kimura from Hajime no Ippo) voicing as Jin Toujou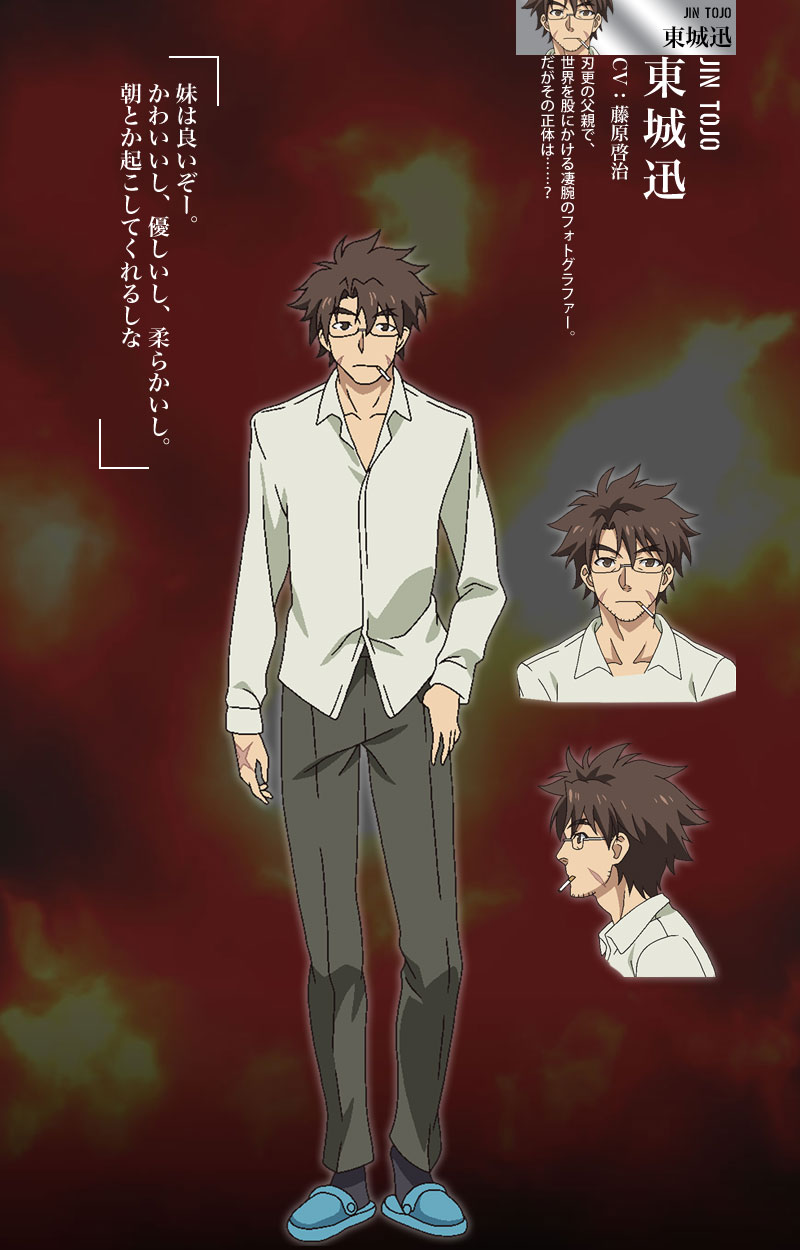 Yuu Asakawa (Rider from Fate/stay night) will be voicing Chisato Hasegawa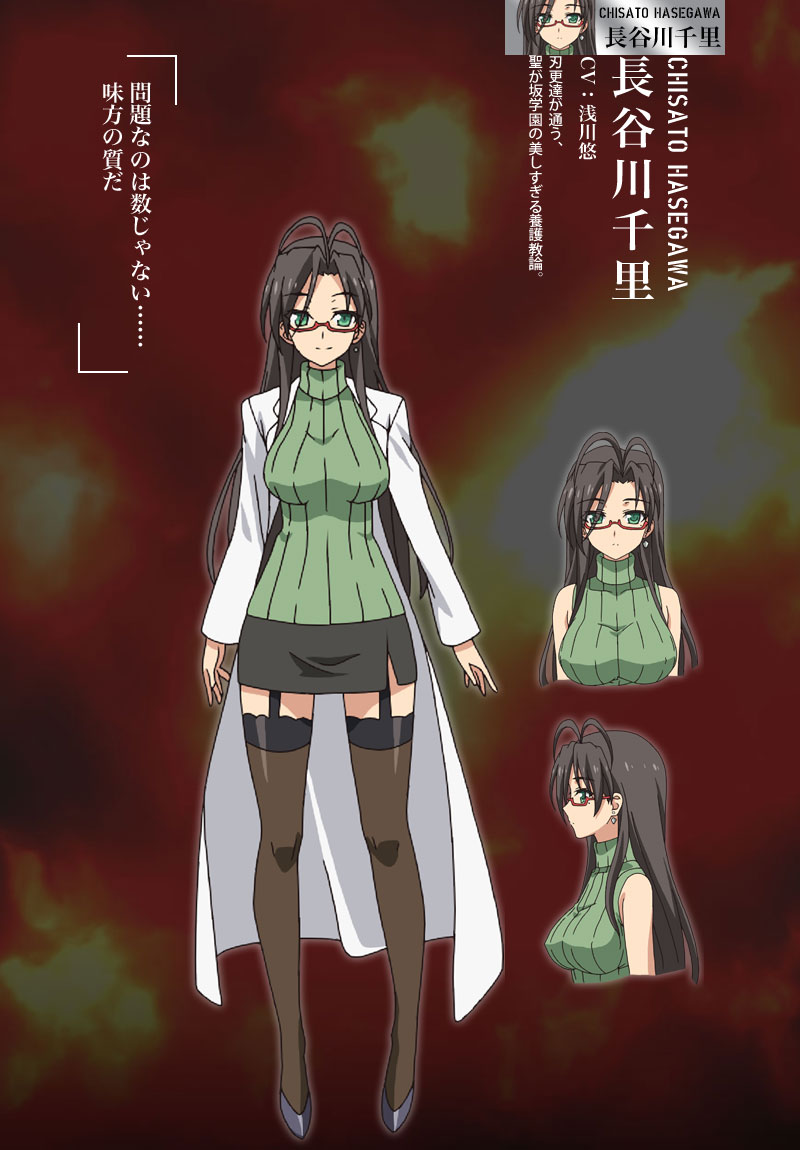 Tomokazu Sugita (Gintoki Sakata in Gintama) voices Yahiro Takigawa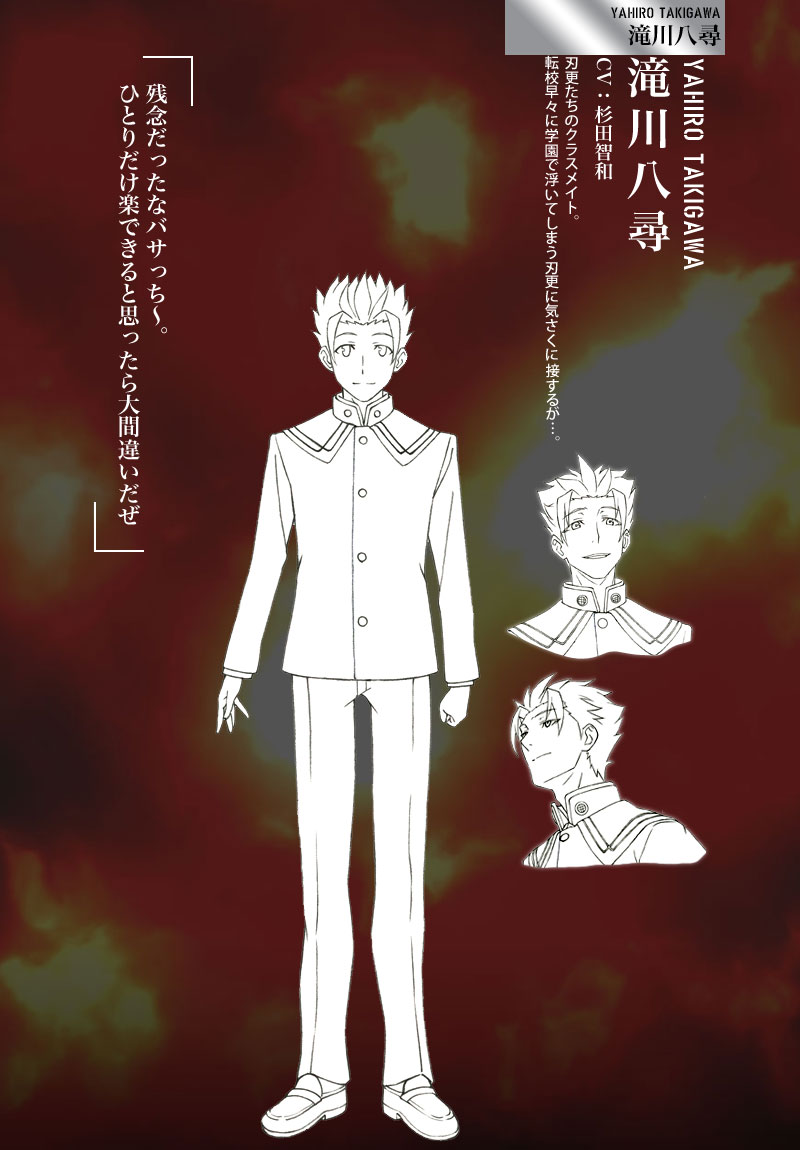 Iori Nomizu (Haruna in Kore wa Zombie Desu ka?) as Kurumi Nonaka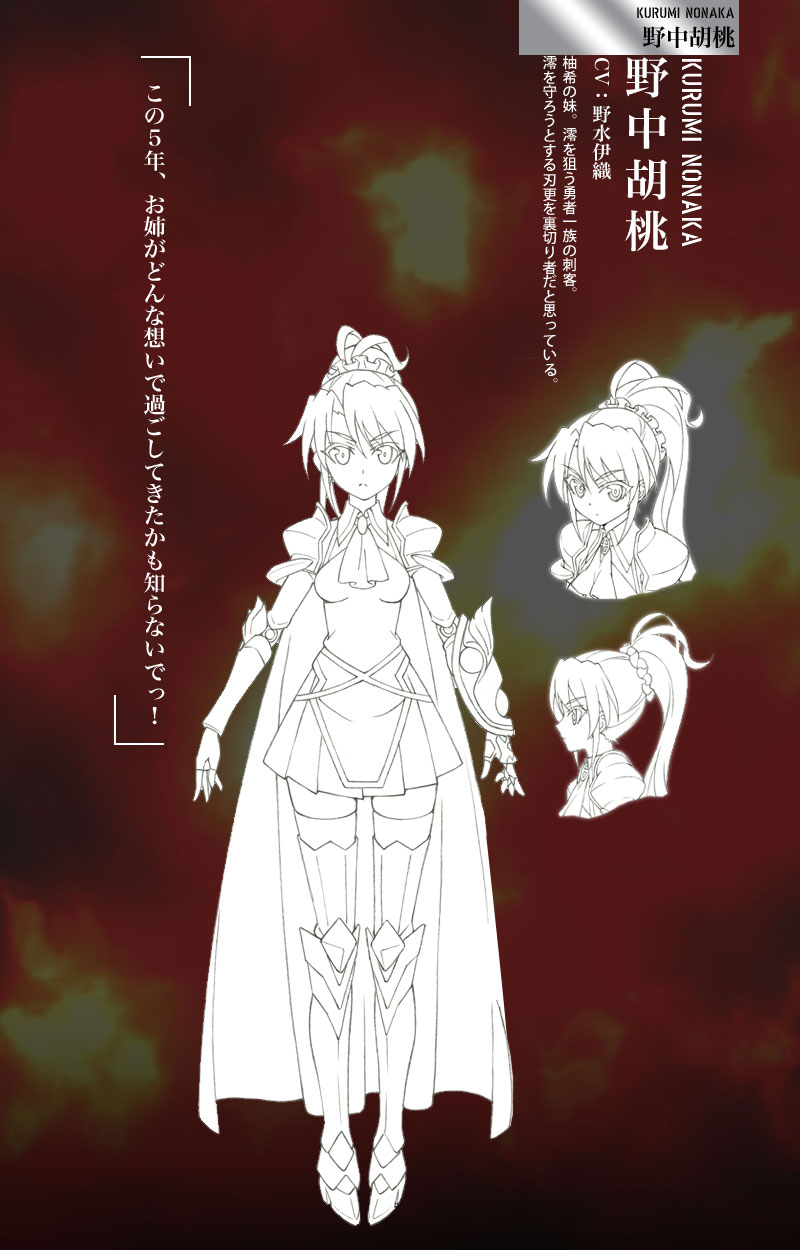 Seiko Yoshida (Belphegor from Umineko no Naku Koro ni) playing as Zest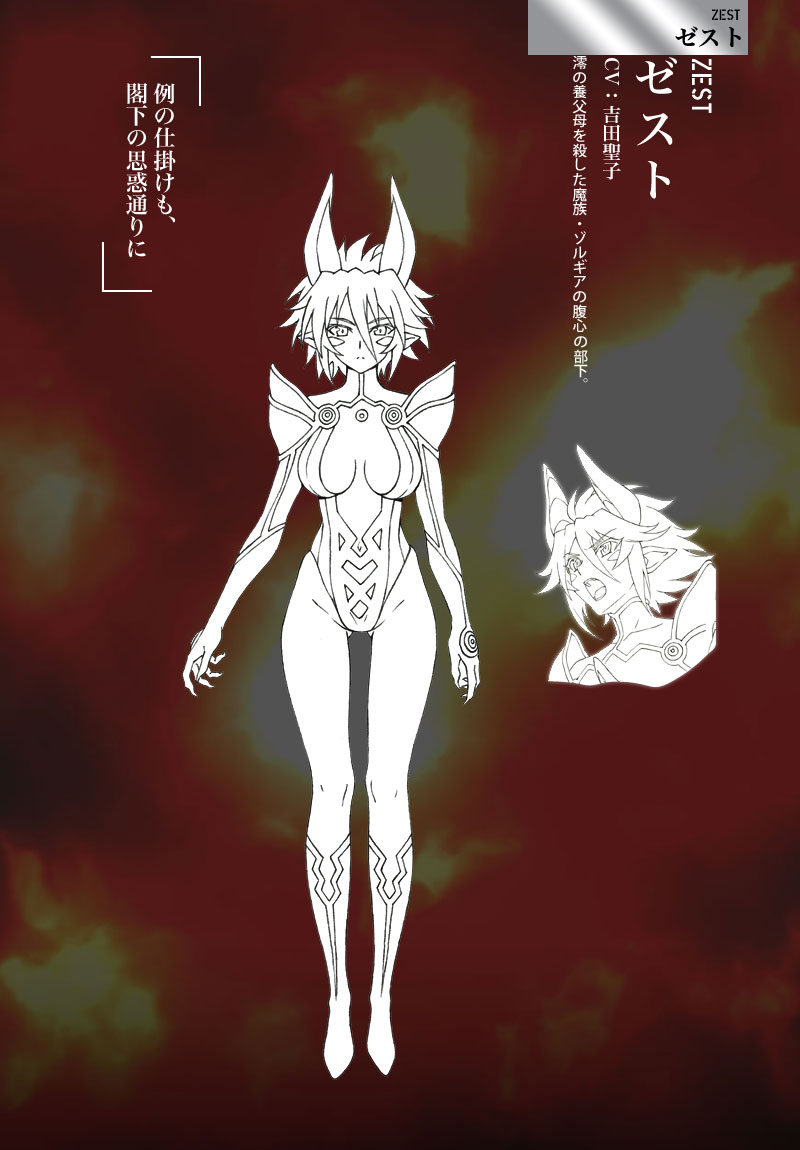 The anime's production crew were revealed before and consists of:
Director: Hisashi Saito (Sora no Otoshimono, Boku wa Tomodachi ga Sukunai)
Script Writer: Takao Yoshioka (High School DxD, Elfen Lied)
Anime Character Designer and Chief Animation Director: Yoshihiro Watanabe (Sora no Otoshimono, Boku wa Tomodachi ga Sukunai)
Chief Animation Director: Hong Shen (Boku wa Tomodachi ga Sukunai NEXT, Inari, Konkon, Koi Iroha.)
Art Director: Ryouka Kinoshita (Tokyo ESP, Working'!!)
Sound Director: Tsuyoshi Takahashi (Sora no Otoshimono, Zero no Tsukaima)
Music Composer: Yasuharu Takanashi (Fairy Tail, Naruto Shippuuden)
Animation Studio: Production IMS (Date A Live II, Inari, Konkon, Koi Iroha.)
The Opening and Ending theme songs were also revealed. The OP will be Blade of Hope sung by sweet ARMS and the ED will be Still Sis performed by Kaori Sadohara. The songs themselves will be available for purchase from February 4.
A brand new promotional video has released for the Shinmai Maou no Testament anime. This is the second PV of the series showcasing the premise and introducing the characters, cast and previewing the OP of the anime.
Promotional Video 1:
Tesuto Uesu's Shinmai Maou no Testament light novel series debuted in October 2012, and the latest fifth volume was released last March. Volume 4 ranked eighth of all light novels in its first week on the Oricon sales charts. Nekosuke Ookuma illustrates the series, which has also inspired two manga adaptations. Another of Uesu's light novels, Hagure Yuusha no Estetica, was adapted into a TV anime in Summer 2012.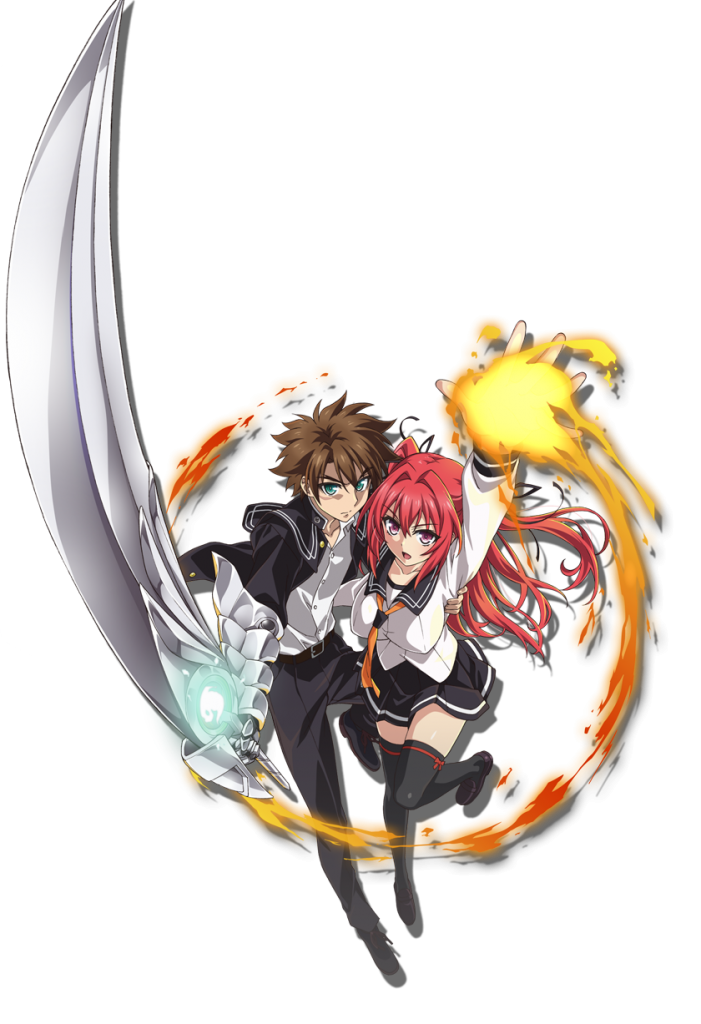 Shinmai Maou no Testament synopsis from Haruhichan:
"Hey, you said you wanted a little sister, right?" First year highschool student, Toujo Basara, was suddenly asked by his father and fell into a state of panic. On top of that, the eccentric father told him he will be getting remarried.

He then departed overseas after bringing Basara two beautiful step-sisters. But Mio and Maria's true forms are actually the newbie Demon Lord and a succubus!? Basara was almost entered into a master and servant contract with Mio, but a "reversed" contract was formed by mistake, and Basara is now the master!? Moreover, Basara is being hit by one ecchi situation after another due to the contract, but Mio's life is being pursued by other demon tribes and hero tribes! The most powerful contractor's desire action drama begins!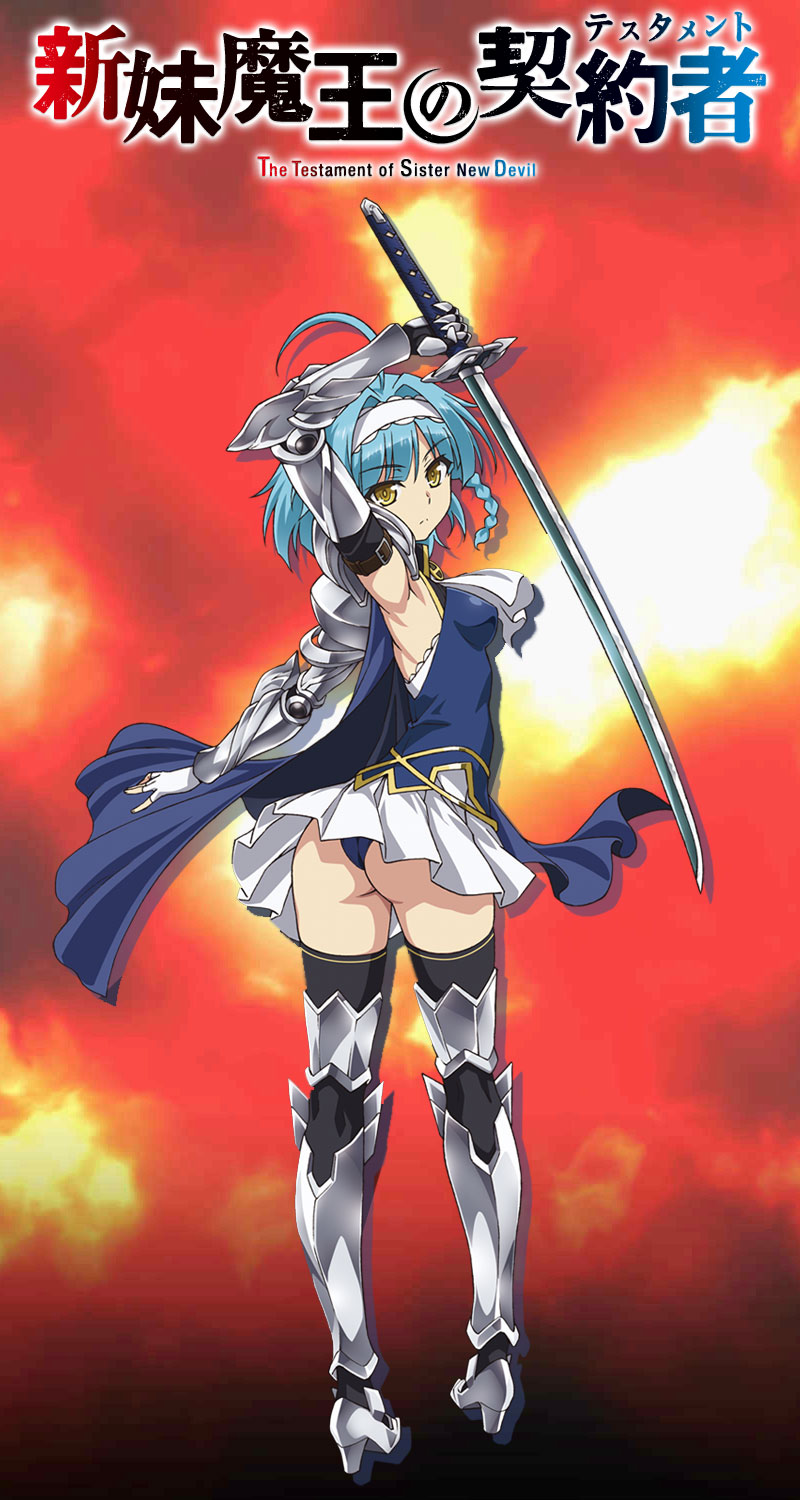 The Shinmai Maou no Testament anime will be airing from January next year on AT-X and Tokyo MX, during the Winter 2014/2015 anime season. More information about the anime will be revealed soon.
Visit the anime's official website: http://anime-shinmaimaou.com/
And follow their Twitter: @shinmaimaou
Source  – Anime News Network, Shinmai Maou no Testament Anime Website