Meiko Mochizuki, Sora Takenouchi, Mimi Tachikawa, and Yagami Hikari from the Digimon Adventure tri. theatrical anime series has been featured in the February 2016 issue of Animedia as a poster. You can purchase this issue here (get 5% off with coupon code MOE-N3Y-4YW0QK).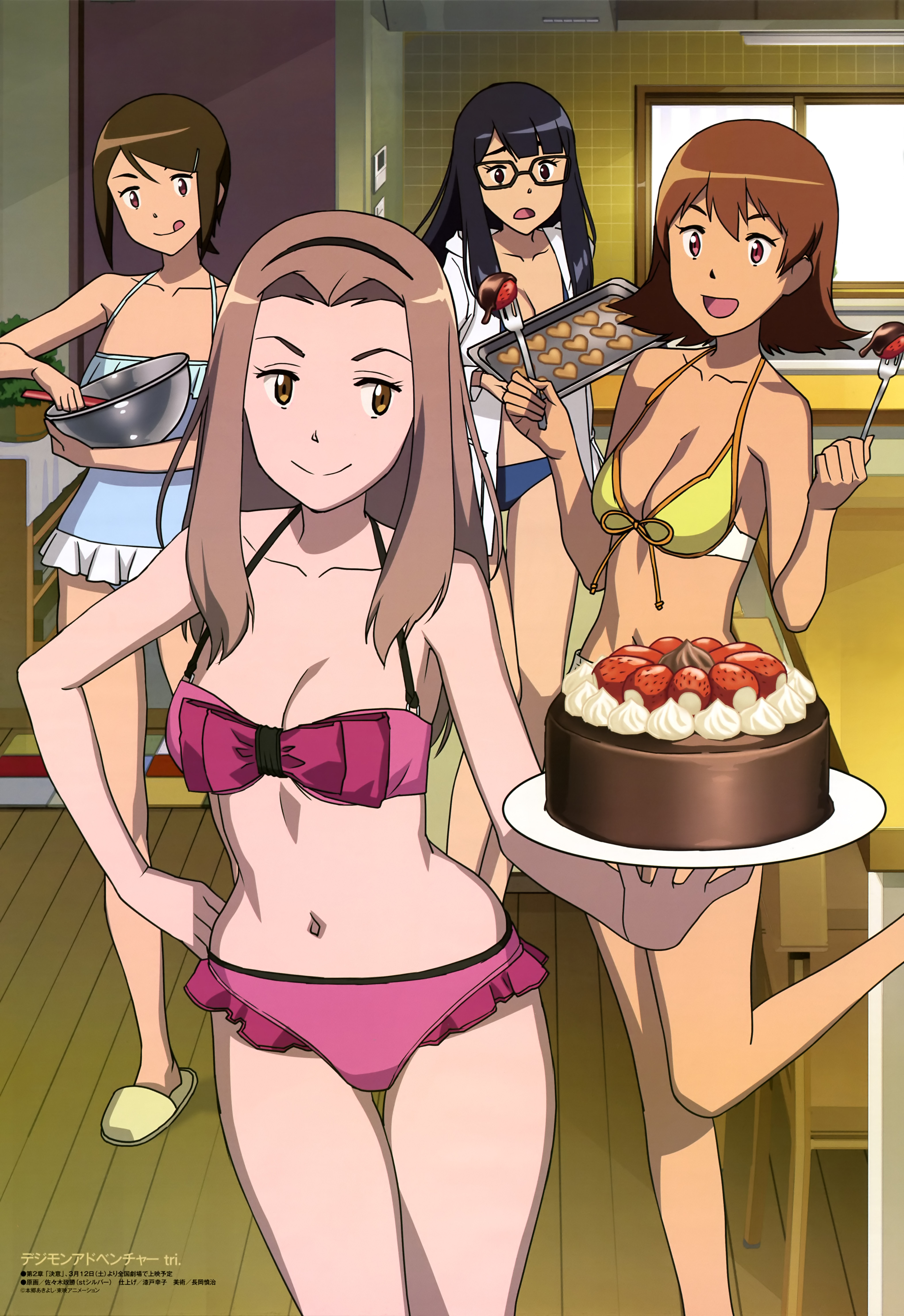 In addition to this it has been revealed that the first Digimon Adventure tri. chapter sold 139,408 tickets for 218 million yen (about $1.80 million USD) as of Wednesday, December 16. The film had been about a month since the movie opened in 10 theaters on November 20.
The film's theatrical run has been extended from the originally planned three week run time to four weekends in a row. The retail release of the Blu-ray Disc and DVD will ship on December 18.
The film sold 26,000 tickets for 59 million yen (about 480,000 USD) in its first two days. It then sold 110,000 tickets for 180 million yen (about 1.5 USD) in its first 16 days.
The second film, Digimon Adventure tri. Ketsui (Determination), will open in Japan on March 12, and its Blu-ray and DVD will debut at retailers on April 2.
Crunchyroll is streaming the "first four episodes" of the Digimon Adventure tri. anime for users in the United States, Canada, Africa, Australia, New Zealand, and Latin America. Crunchyroll plans to also stream the "next chapter" of the series in winter 2016.
Check out the trailer below: