The Idolm@ster, one of the most popular rhythm idol games in Japan, announced in 2013 that a new game for Playstation 4 was in the works. Famitsu, a popular japanese video game magazine recently confirmed details of the game and the title in their latest issue. The magazine confirmed in their article that the game was to be called The Idolmaster: Platinum Stars and included an interview with Youzou Sakagami, the producer of the Idolm@ster franchise. While there are not any more leaks at the moment, a live stream including more details on the game is to be held this week on Niconico douga. The game is set to release in Japan in 2016.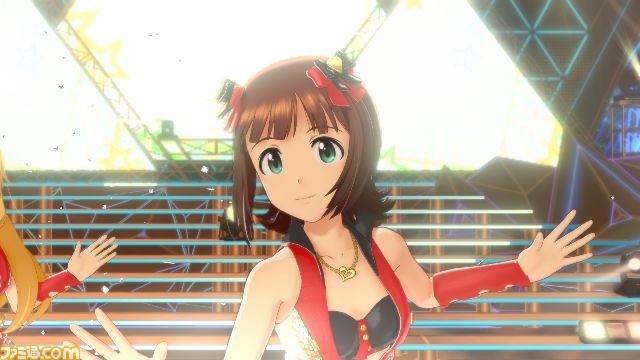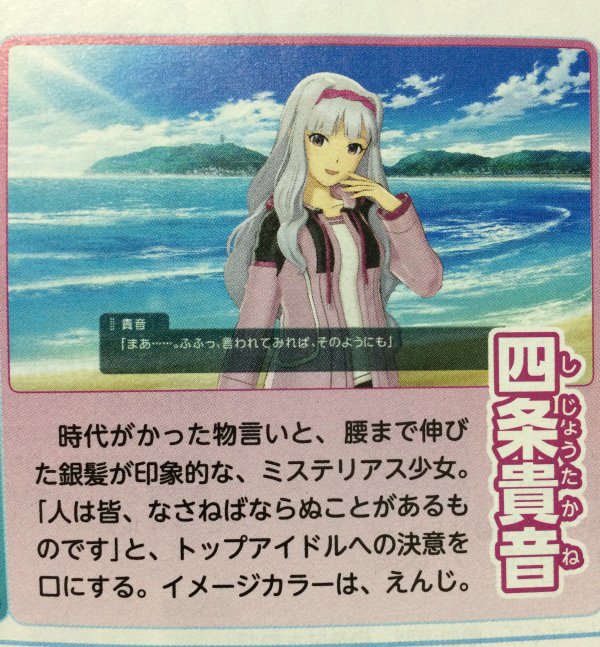 Details
In contrast to the original Sony and Xbox games, the character models and character's facial expressions have been remodel to fit the Playstation 4 graphics.
The game will feature dynamic cameras during concerts, featuring more intense movement from the audience, including shaking glow sticks.
The responsibilities as the producer in the game includes hard and dedicated work, including living  and bonding with the 13 idols at 765 production.
The original 765 production idols are included in the newest game visuals.
The game training camp allows for the player to watch the idols work while making decisions for them. The "Stage for you" addition allows the player to arrange and customize the stage.
Concerts are rhythm game based, allowing the player to rank up as they improve.
Interview with Youzou Sakagami (Genmatsu)
Since it's been five years since The Idolmaster 2, The Idolmaster logo has been completely redone. There is the sense of a fresh start.
The span of the camera work has been expanded. You'll be able to see a maximum of 50,000 pen lights in the audience.
A technology called "Variable Tune" was developed for this game.
The idols have been completely remodeled and have a sense of softness to them.
While the personalities of the idols won't change much from normal, since the producer meets them for the first time at a training camp in this game, not every idol is open-minded. Chihaya Kisaragi, for example, may seem cold at first.
This game is set in a world parallel to the series so far. The girls of 765 Production that made their idol debut aren't very popular. Therefore, president Junjirou Takagi proposes a training camp, and the story begins from there.
Development is 60 percent complete.
In the meantime, two new scans have been leaked, including the original 765 idols.
(From left to right: Haruka Amami, Chihaya Kisaragi, Yukiho Hagiwara, Yayoi Takatsuki, Ritsuko Akizuki, Azusa Miura, Iori Minase, Makoto Kikuchi, Ami Futami, Mami Futami, Miki Hoshii, Takane Shijou, Hibiki Ganaha)